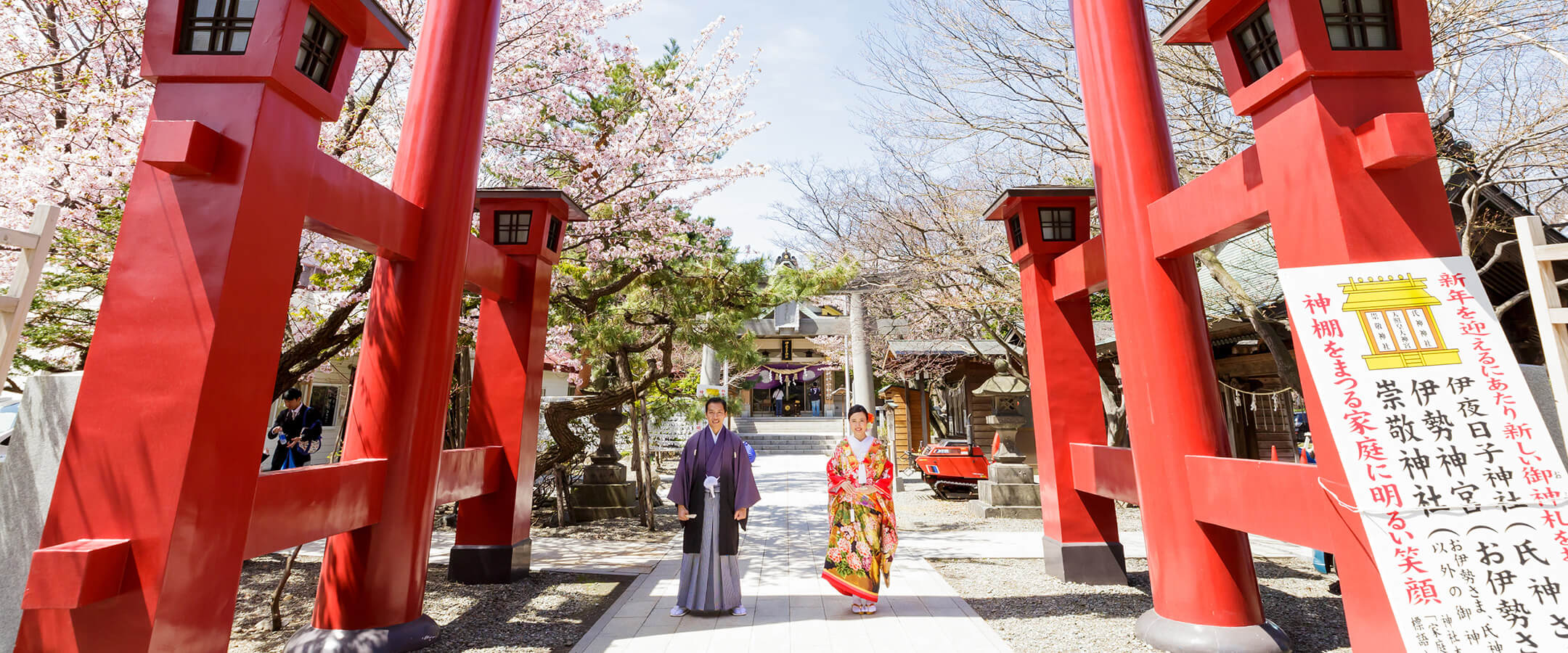 Shrine
For a glamorous kimono wedding shoot, Shinto shrines are the perfect locations If you want to take a wedding kimono photoshoot in Sapporo, the Shinto shrines are definitely the first choice. Cherry flowers are in full bloom in spring, and verdant greenery comes to life in summer. You can admire the beautiful changing colors of maple trees in autumn, and snowy white landscapes in winter. No matter what season you go, there will be a unique backdrop to accentuate your breathtaking kimono shot. The photos will capture your beautiful memories for all eternity.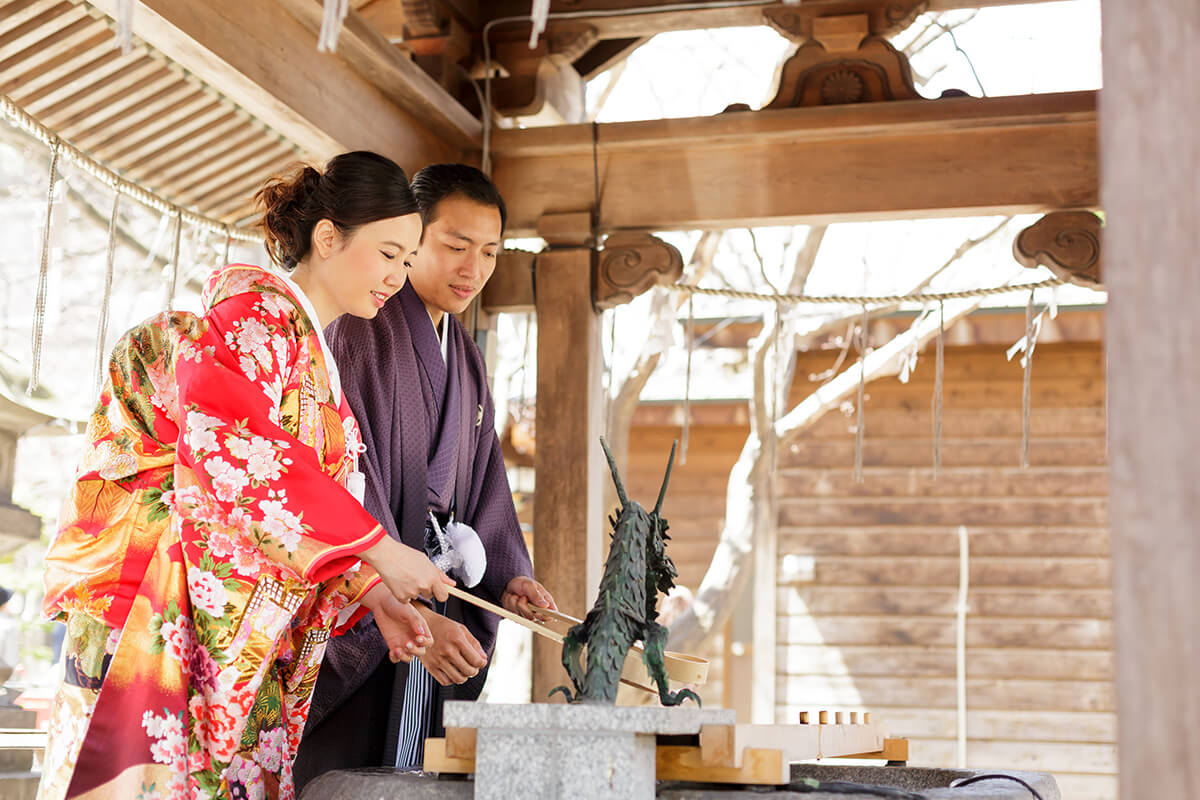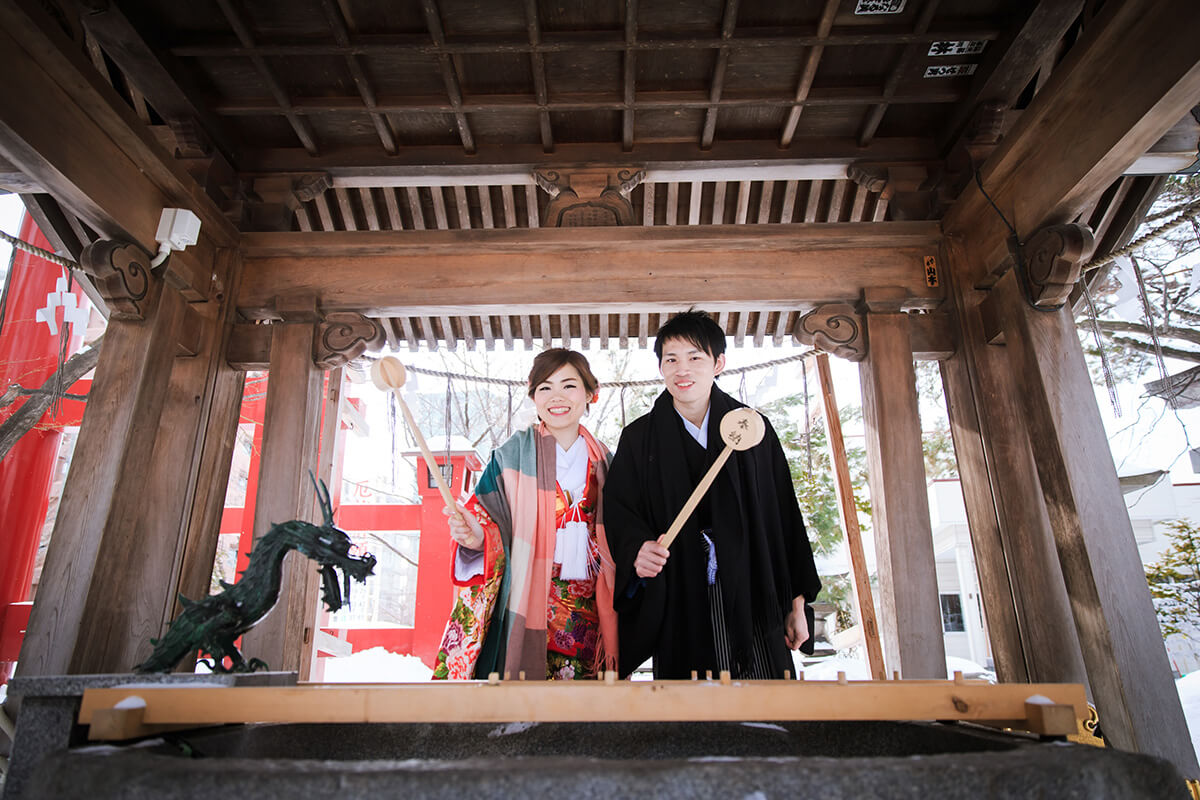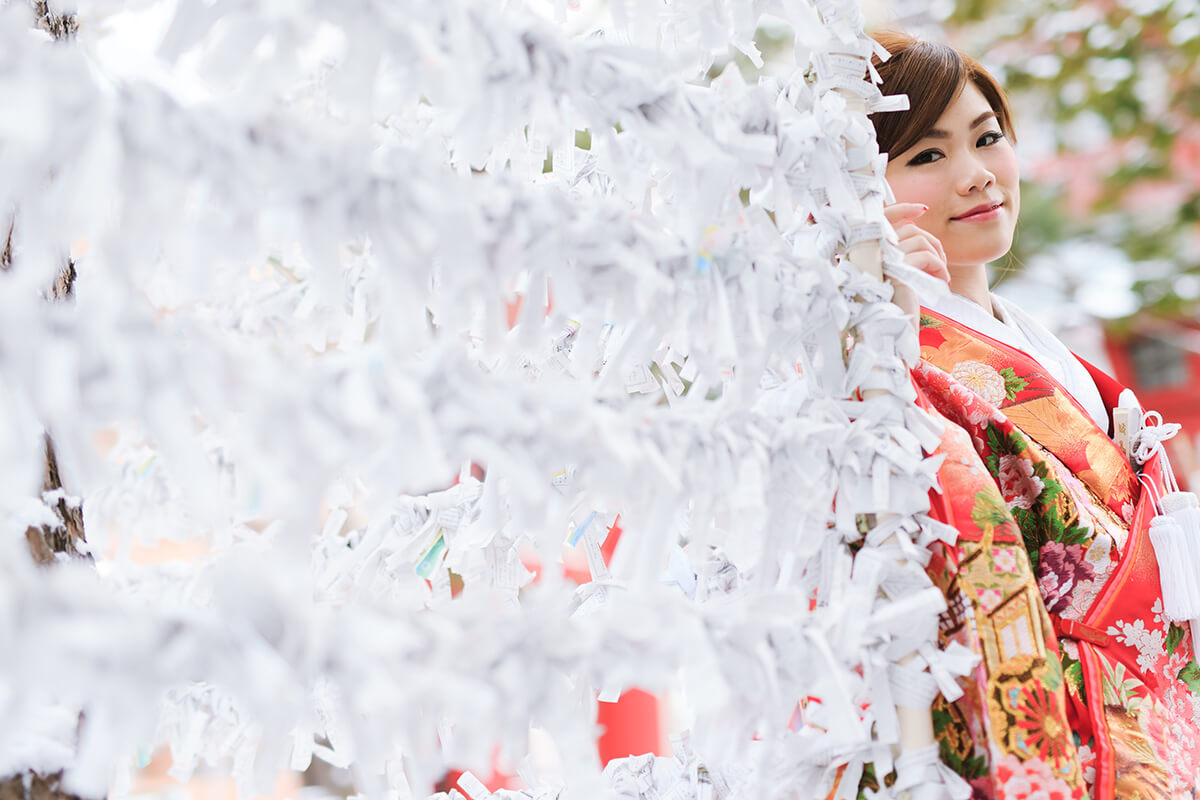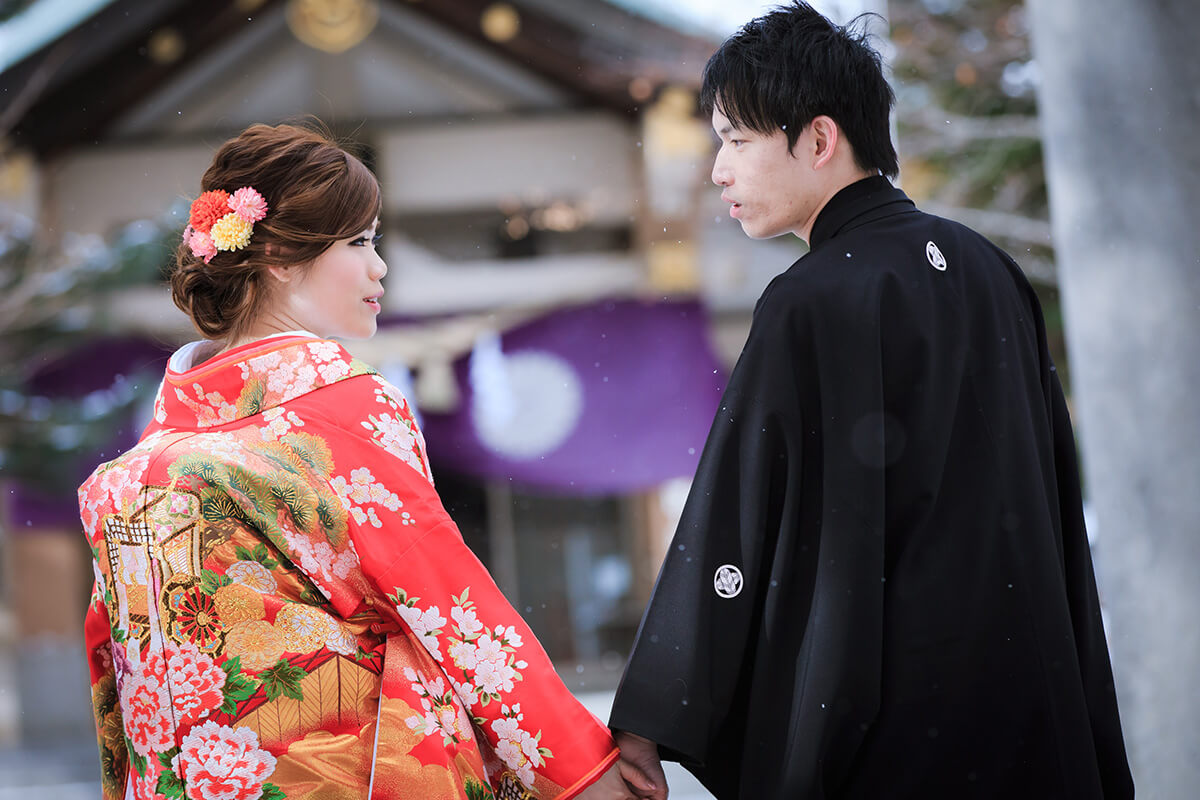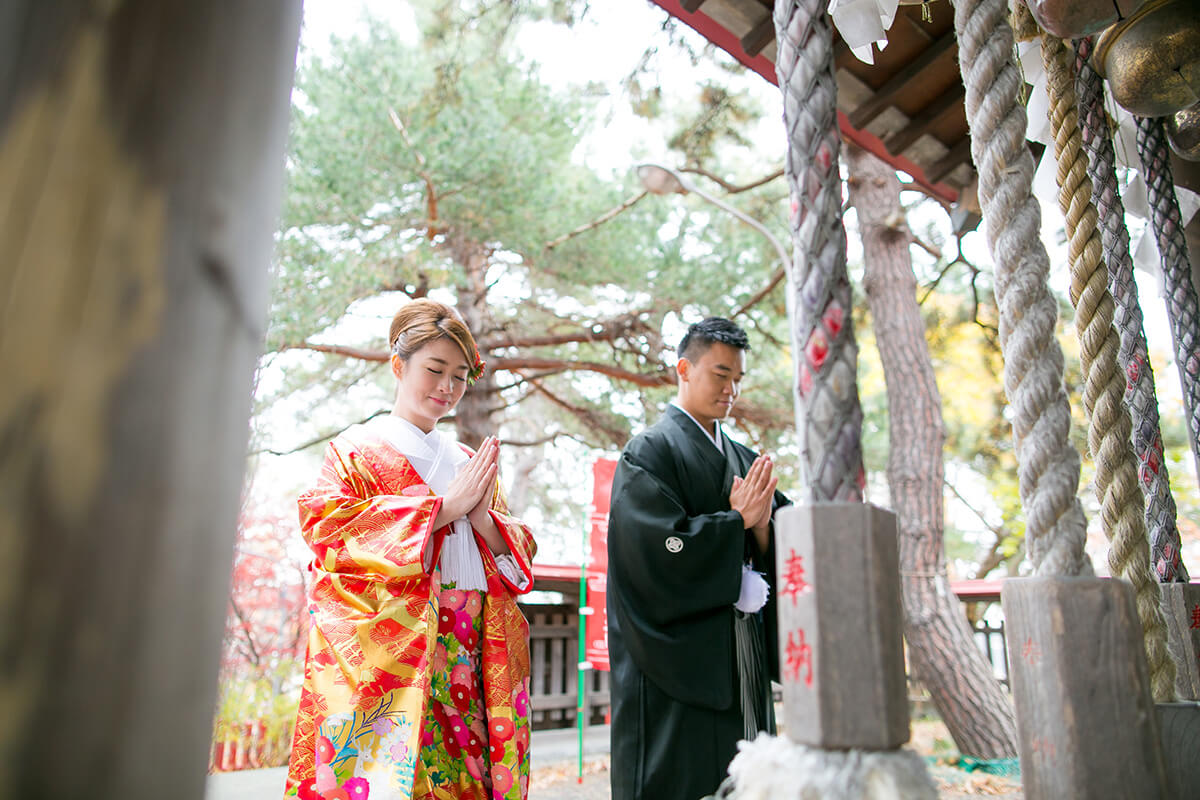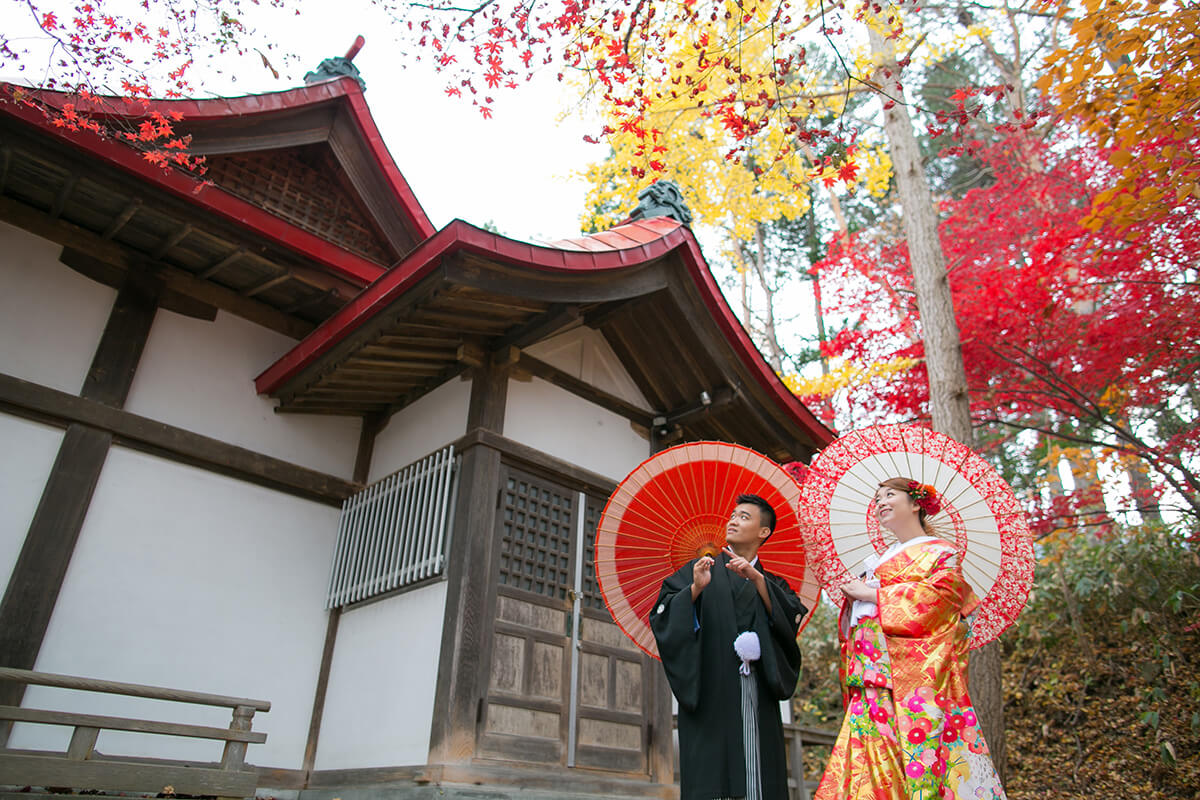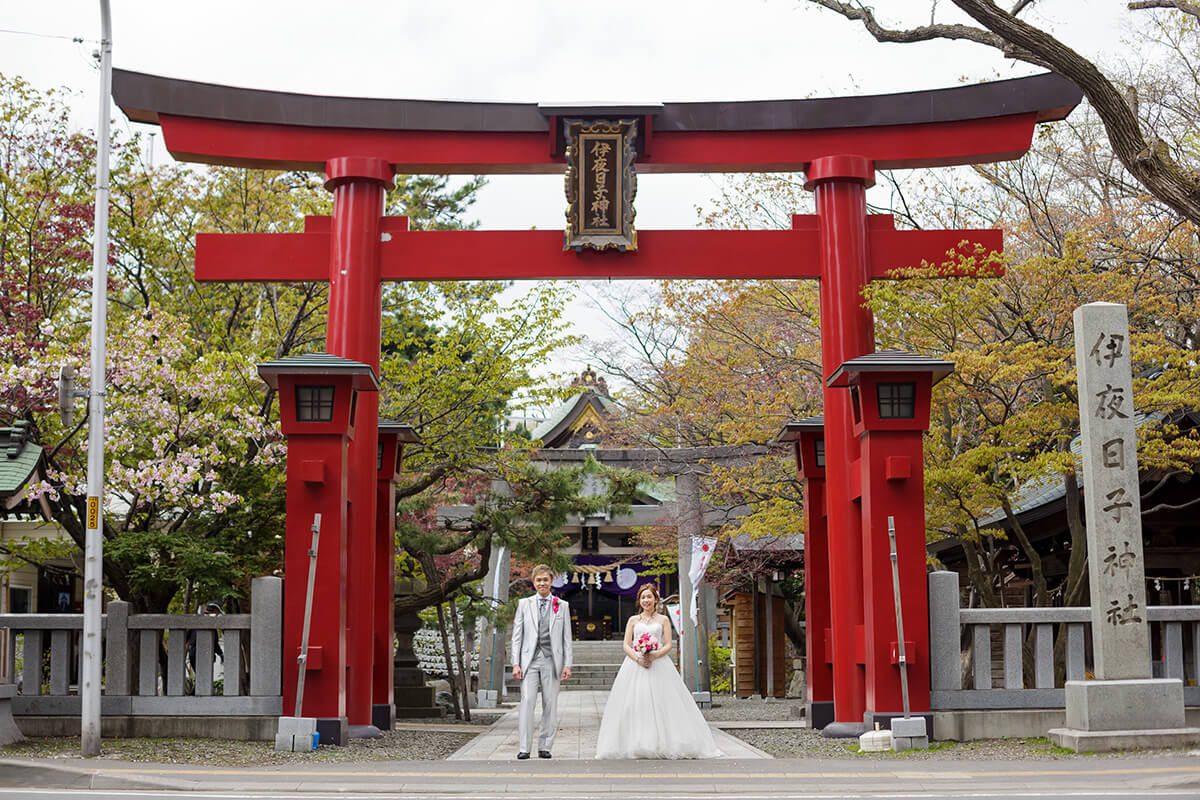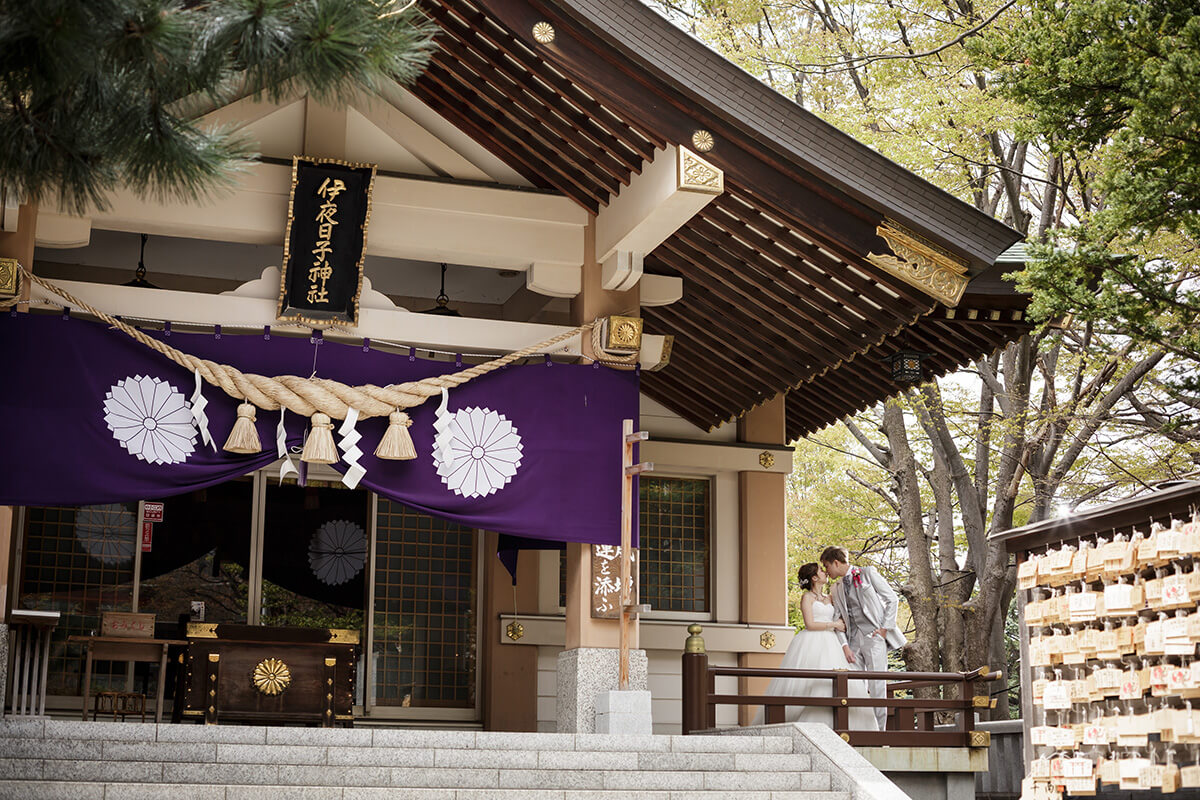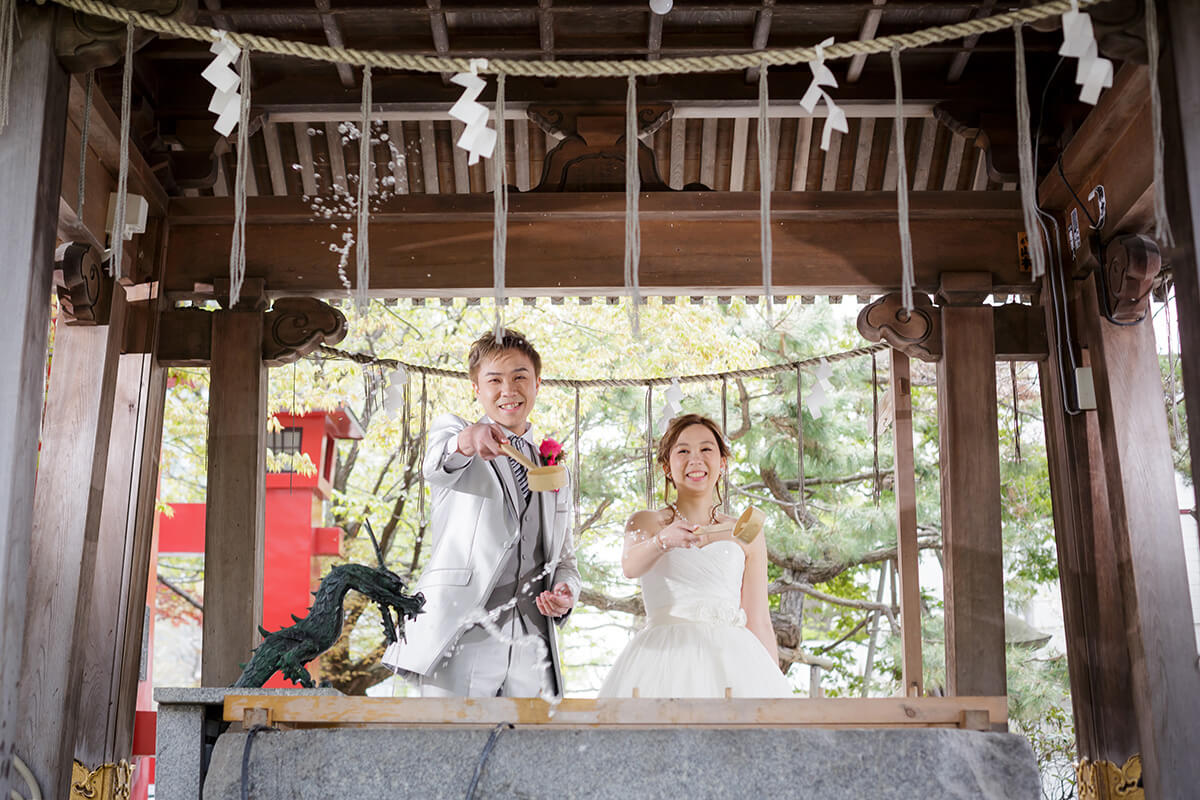 Immerse in traditional Japanese culture and take photos in Shinto shrines
Shinto Shrines in Japan are solemn places of worship guarded by the deities and Gods. Put on a kimono dress and explore the Shinto shrines as well as the beautiful culture of Japan.