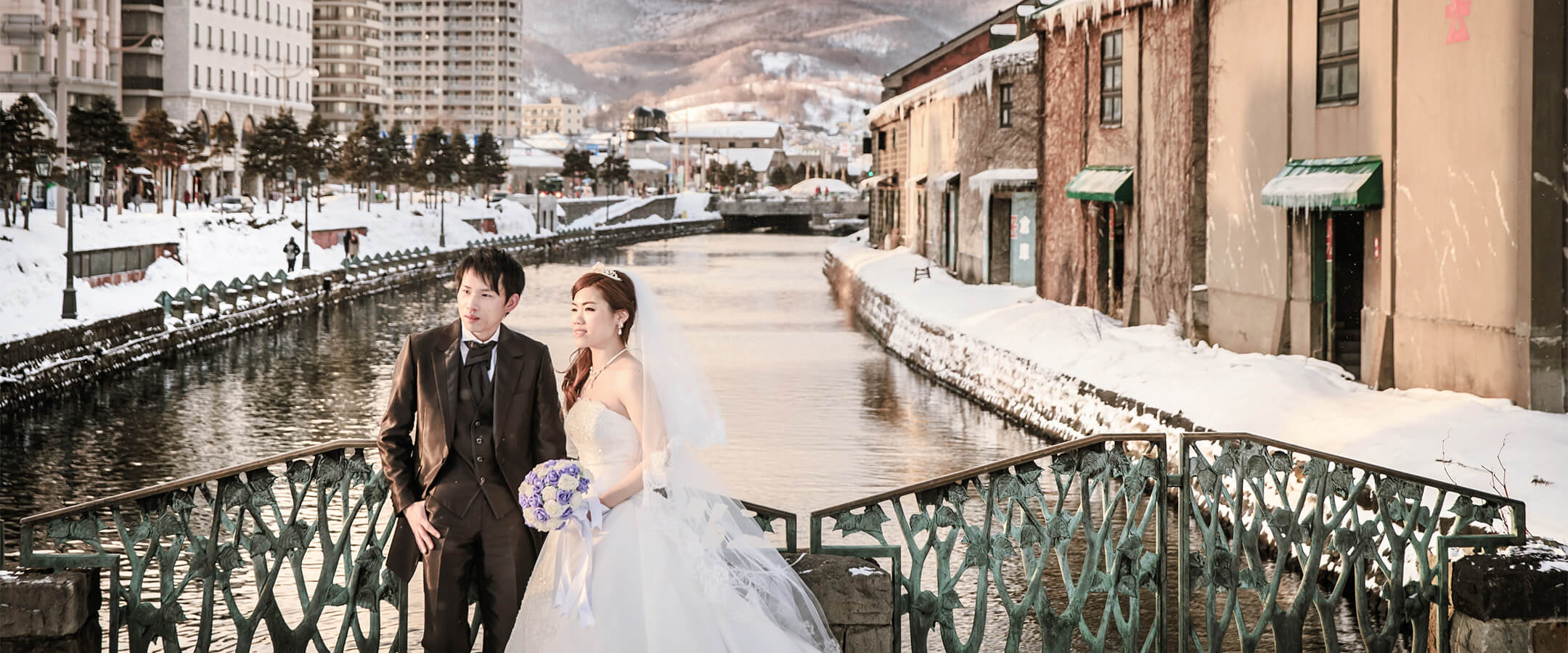 Otaru
[ADD. FEE ¥33,000(including tax)]
[As 2 Locations]
Otaru -- A Port City Otaru, one of Japan's most famous port cities, preserves many monuments and wins fame with its streetscape that arouses nostalgia. In this well-known tourist city, Otaru, you can appreciate the monuments that become increasingly charming with the passage of time, such as the Shrine, the Western Museum, the Otaru Canal that is known to everybody, and the Otaru Bay. In addition, the cherry trees in spring and the snow in winter help create all kinds of charming appearances in each season in Otaru.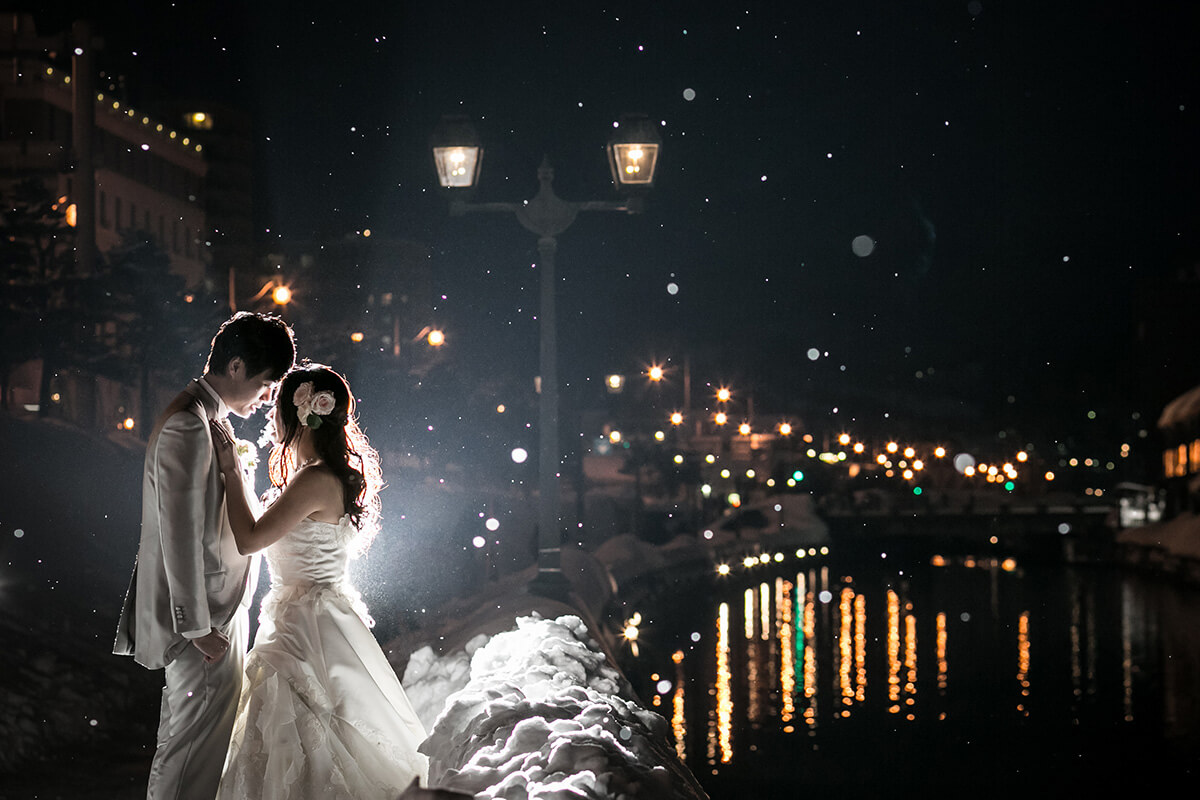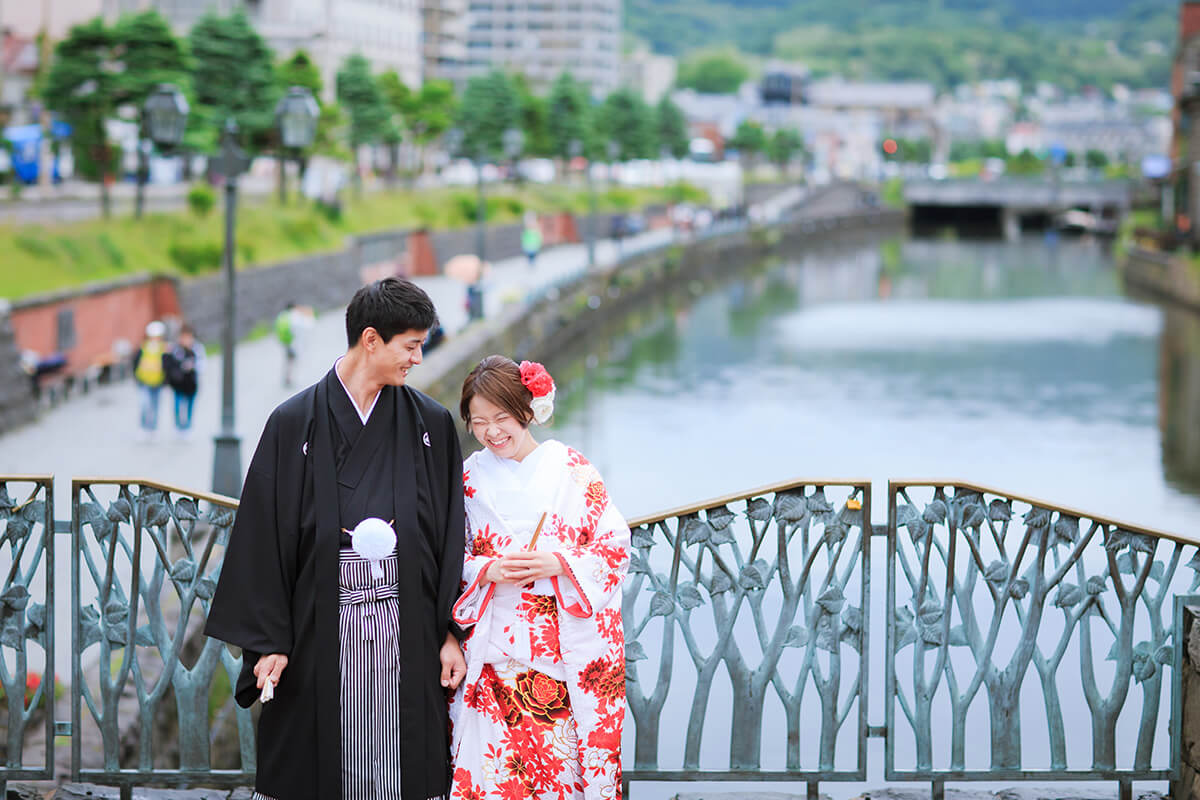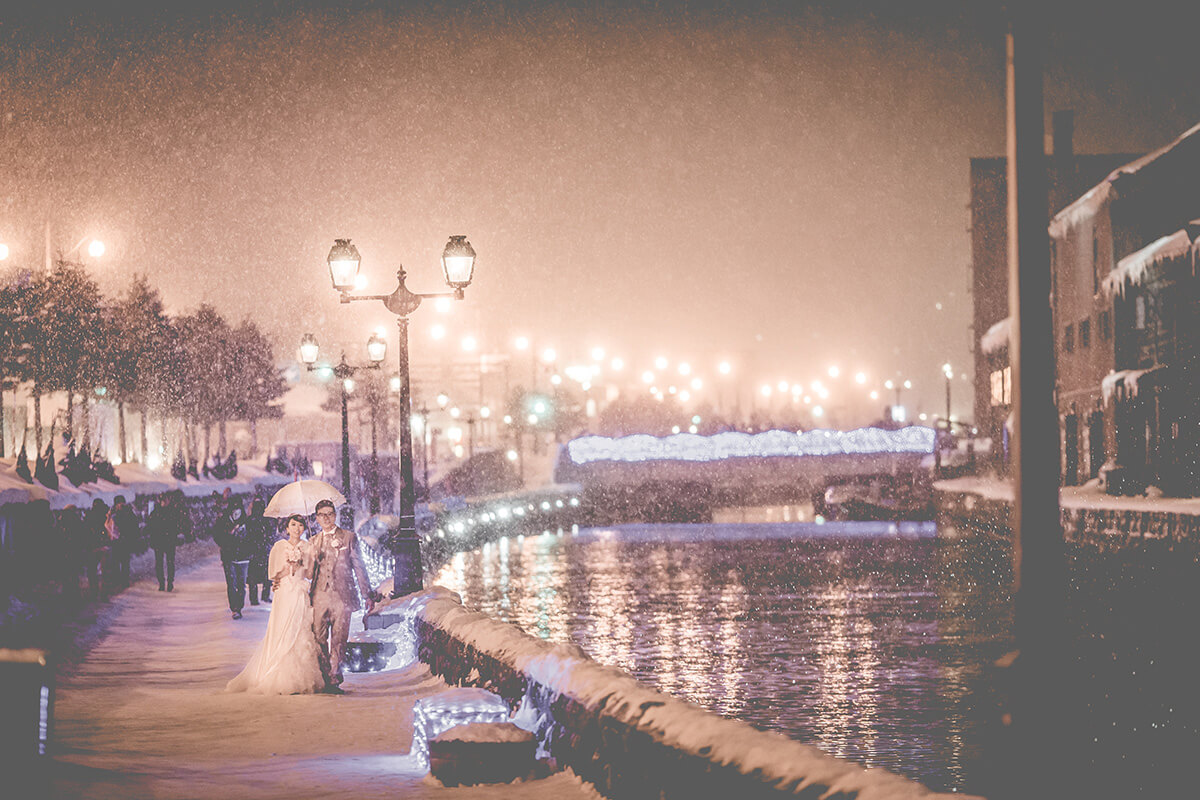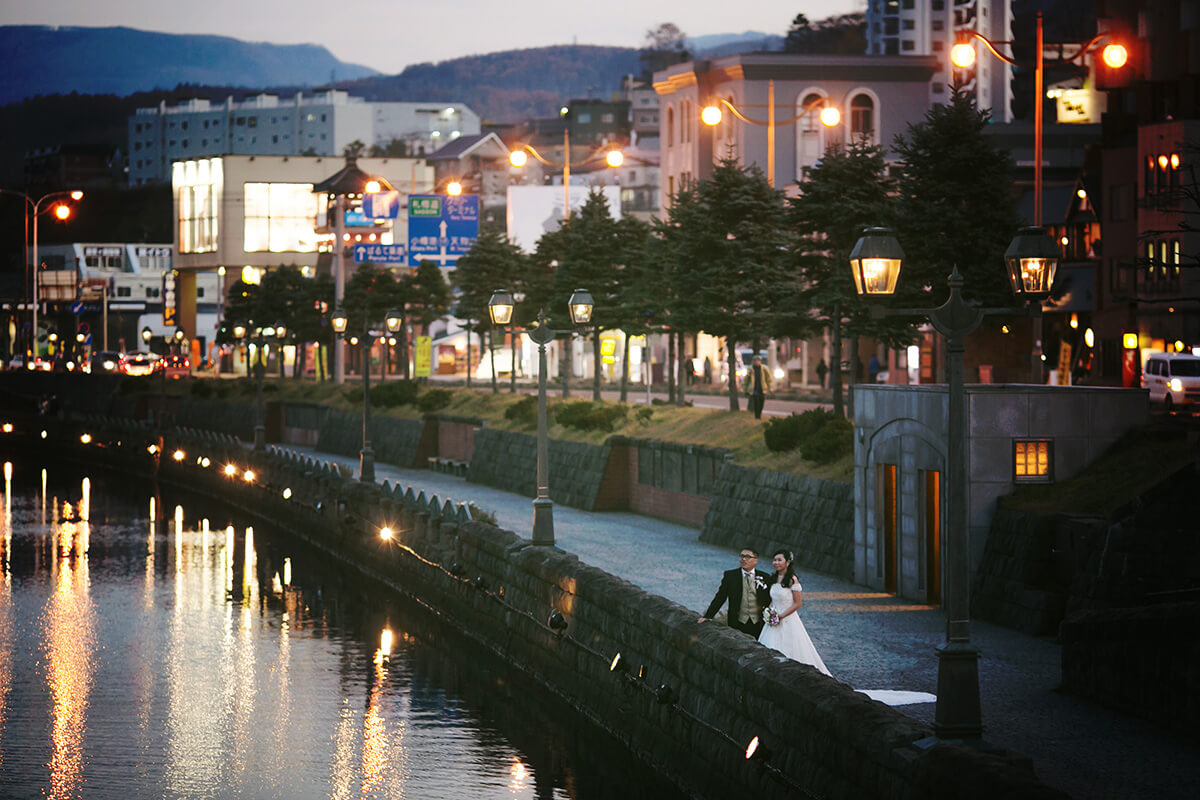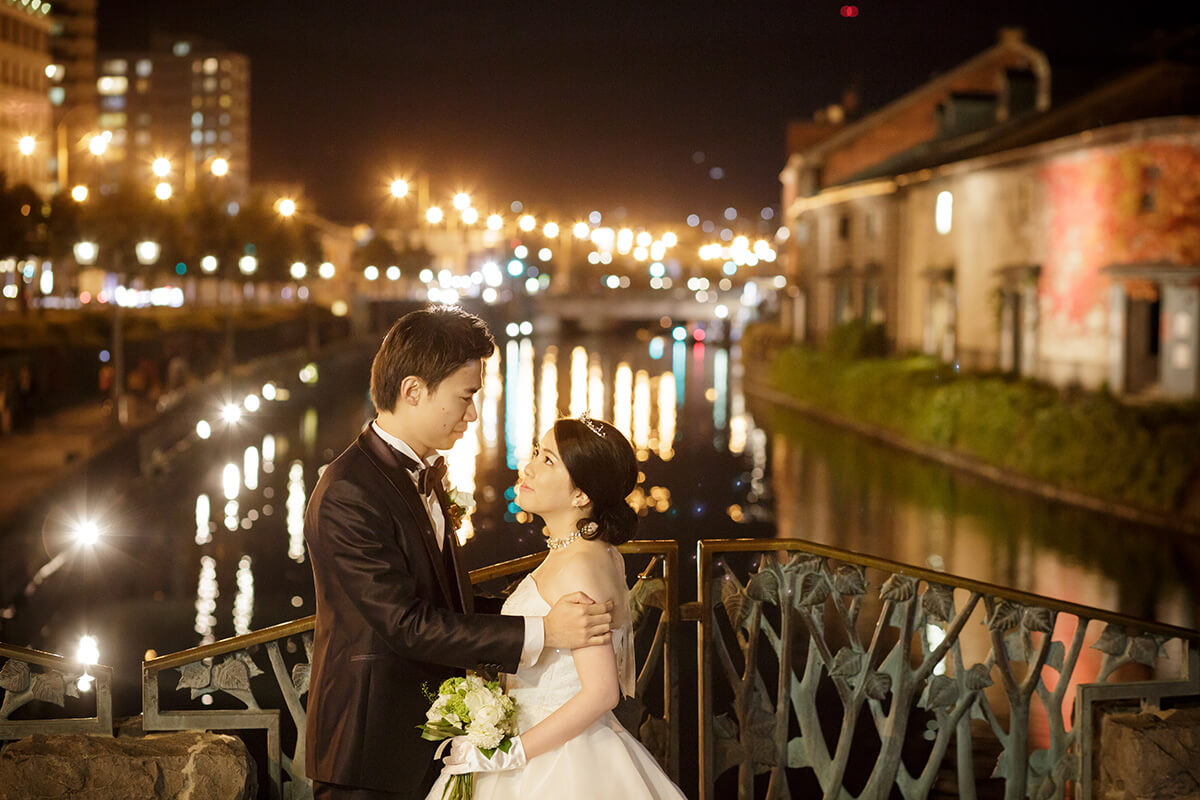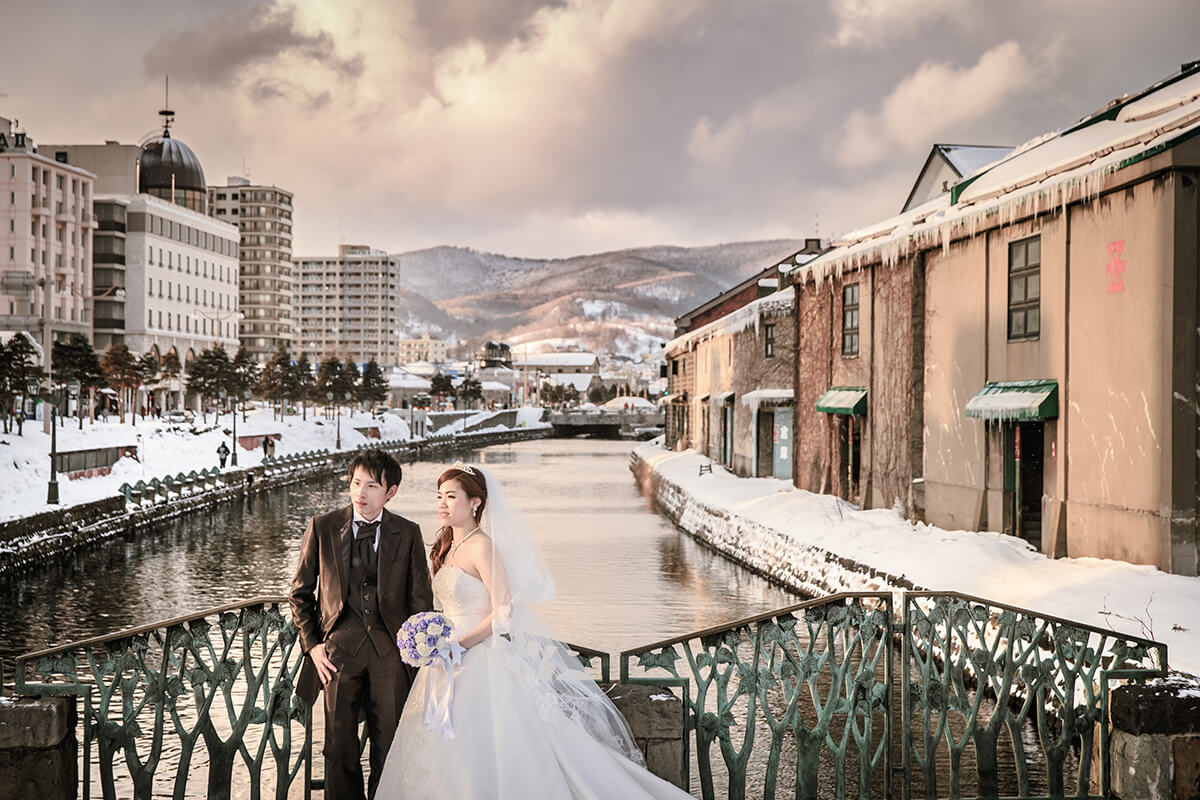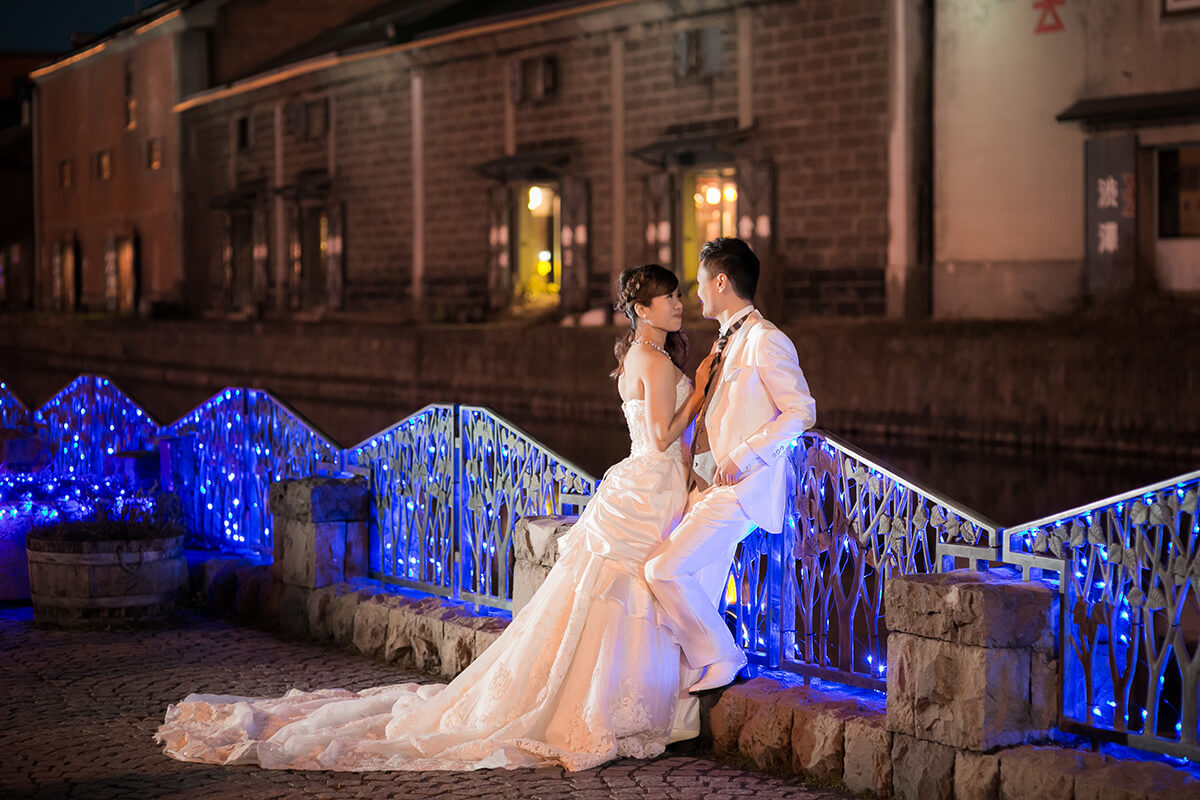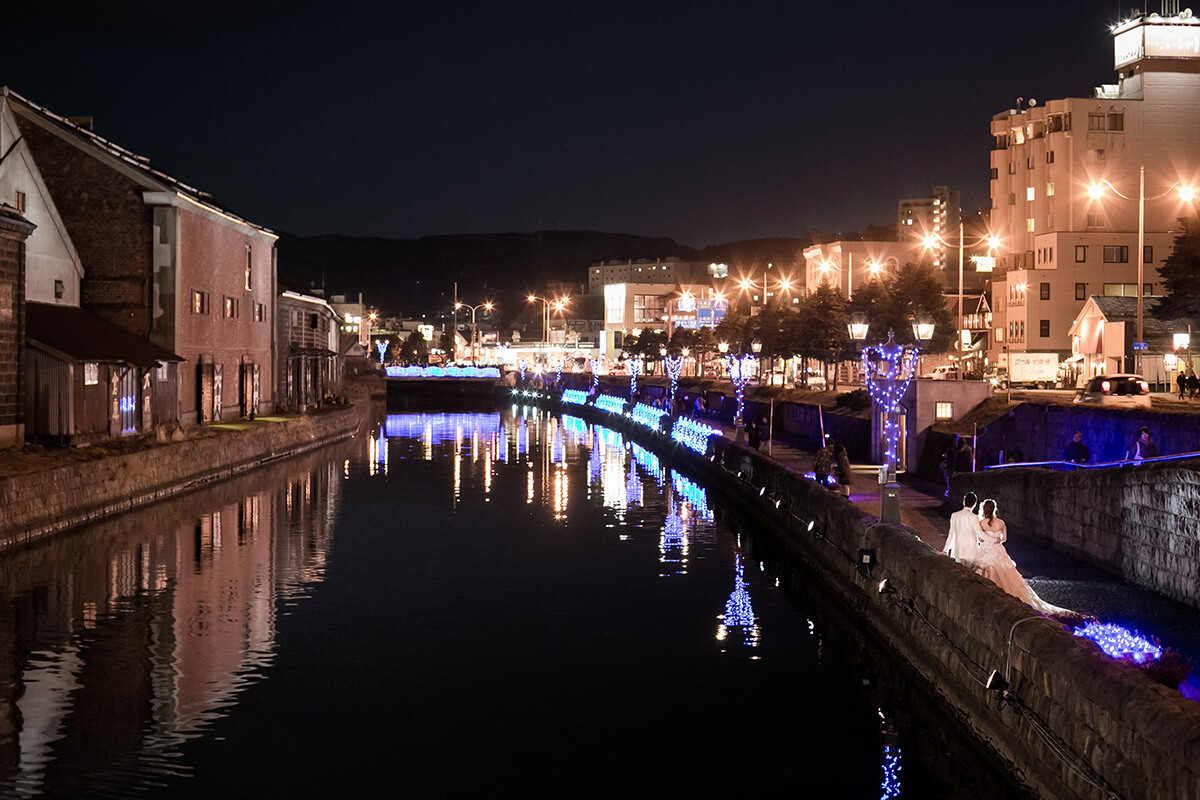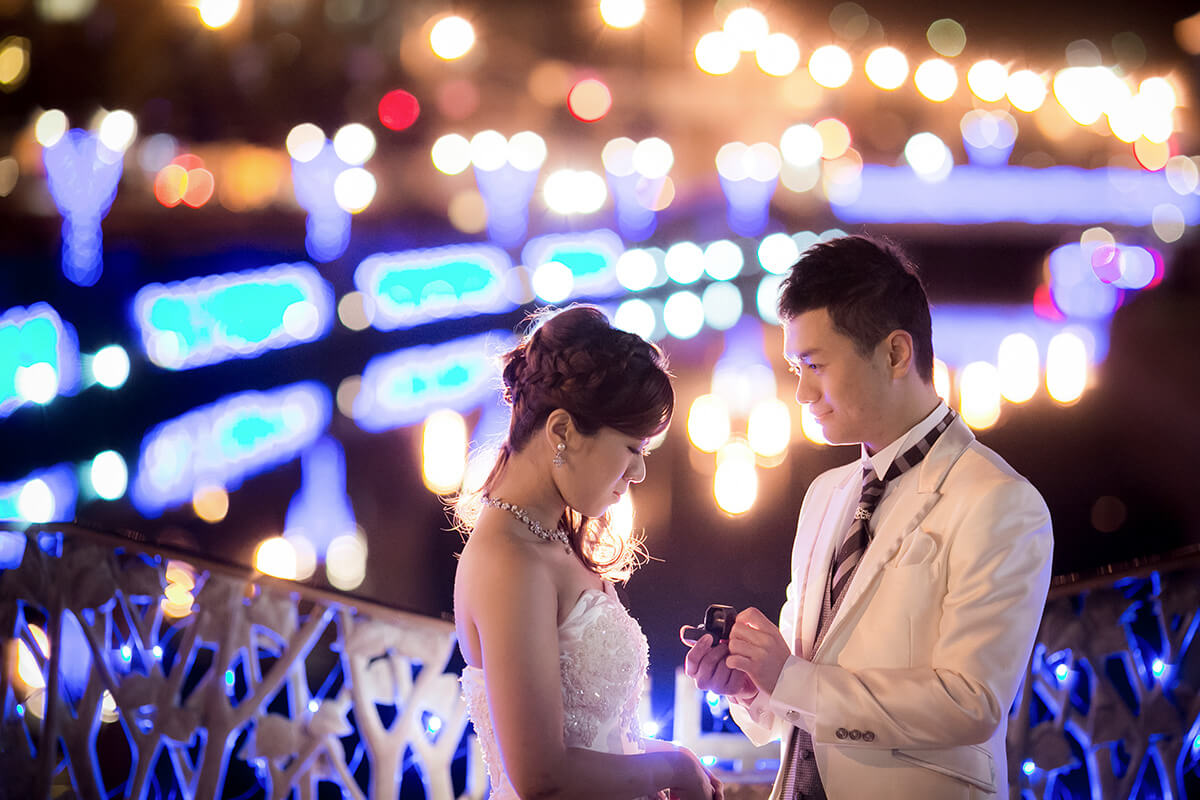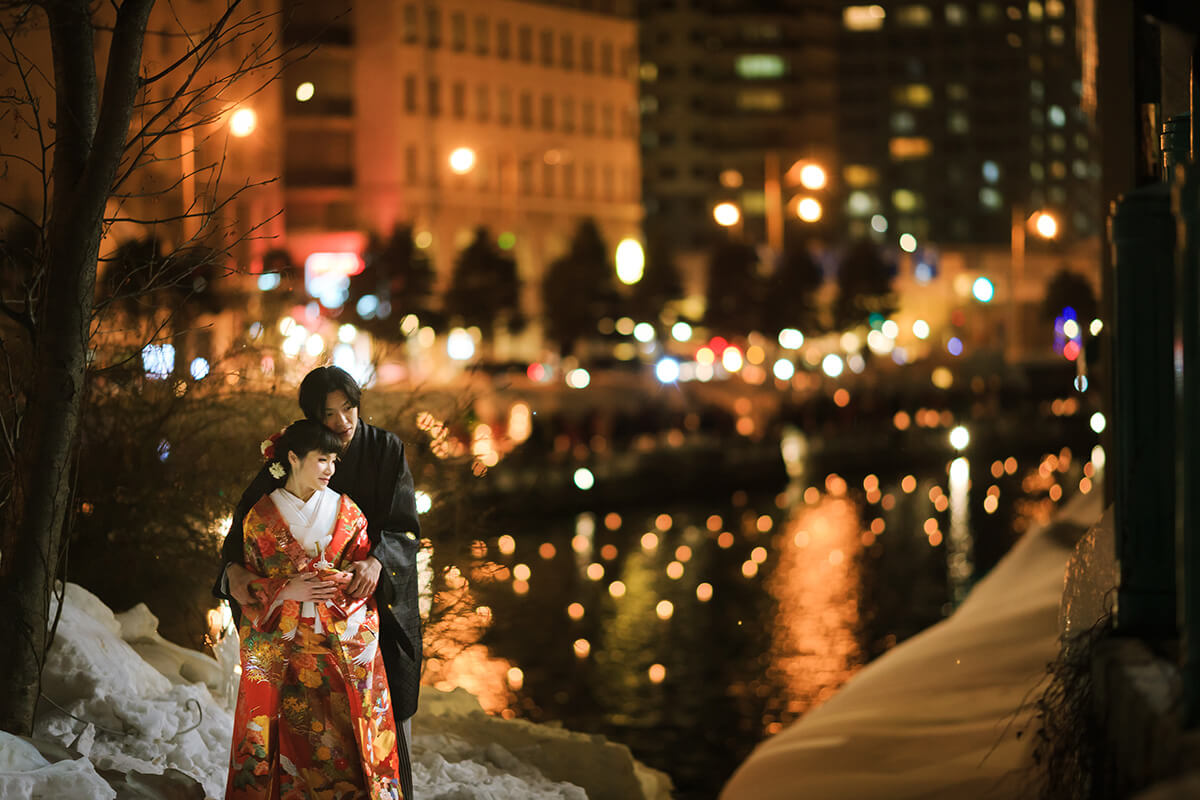 Otaru's most iconic tourist attraction the Otaru Canal
There are only a handful of places in Hokkaido as popular and well-known as Otaru, especially its iconic Otaru Canal. Along the canal, you can get a taste of nostalgia through the many historic buildings and beautiful riverside views. At night, the lights on the riverbanks and the streets are also a highlight for photoshoots.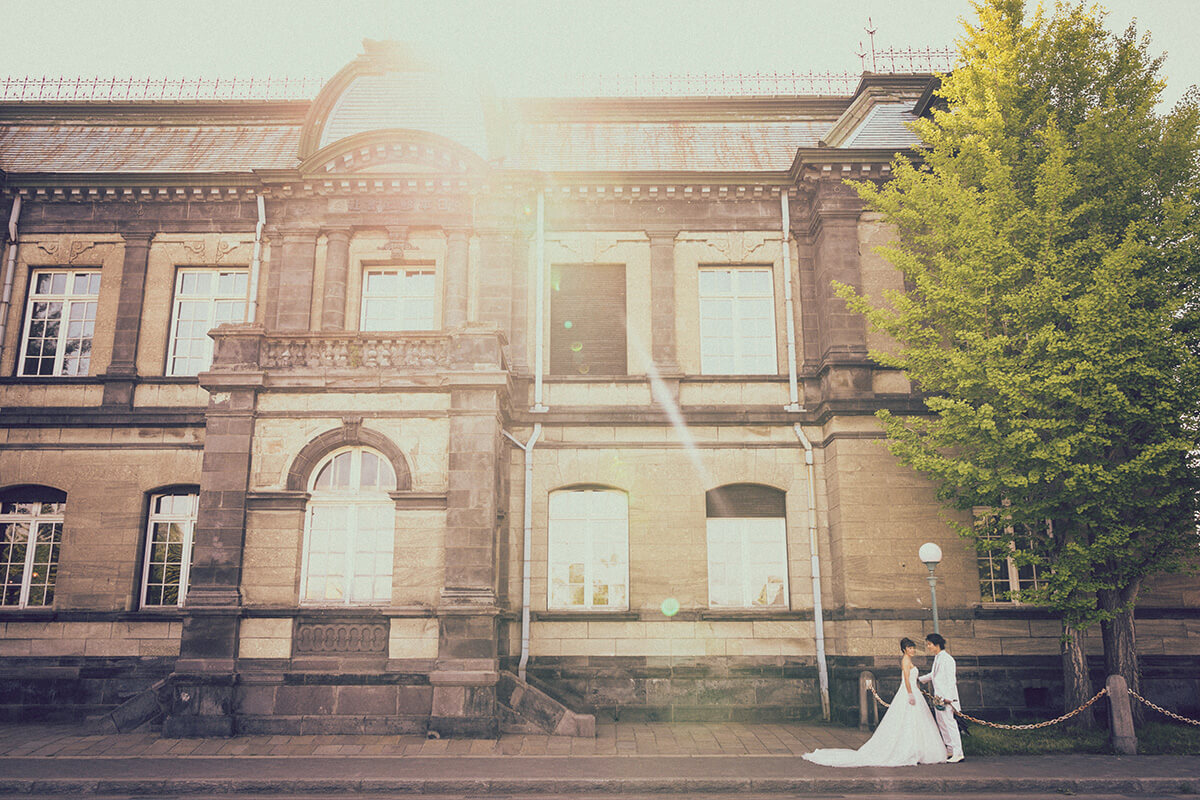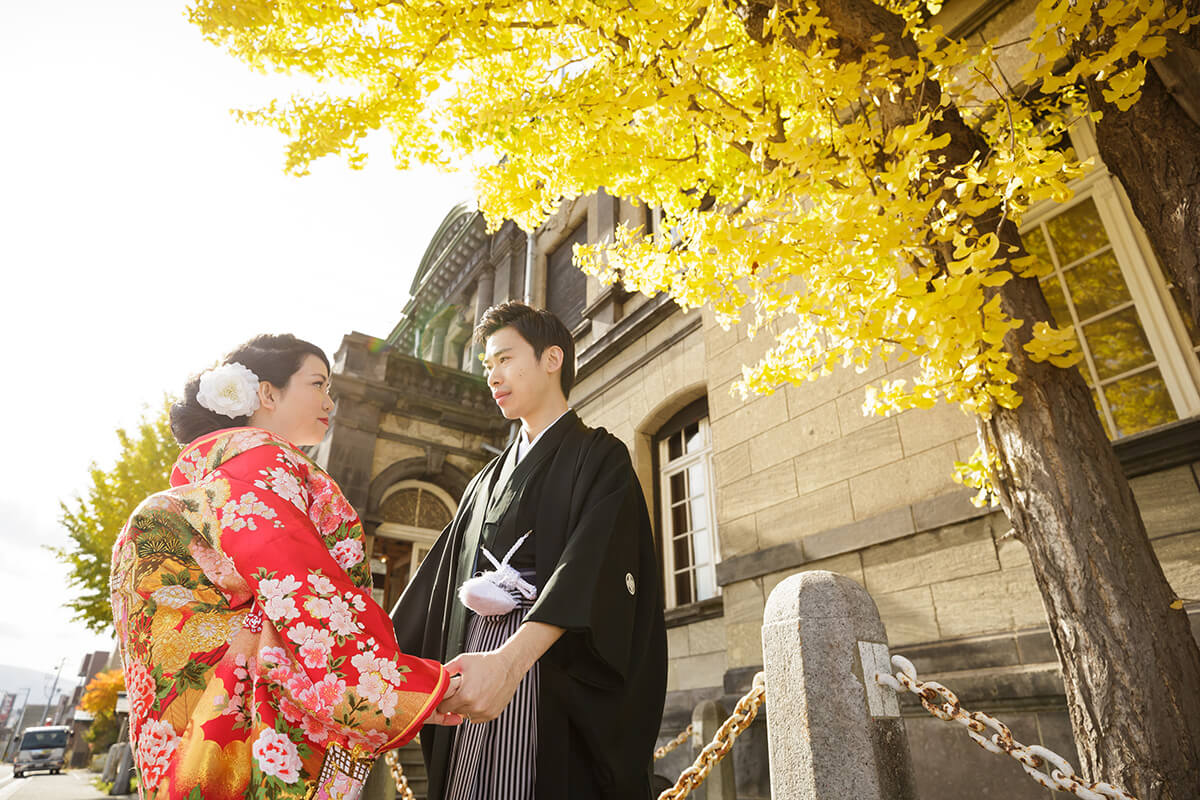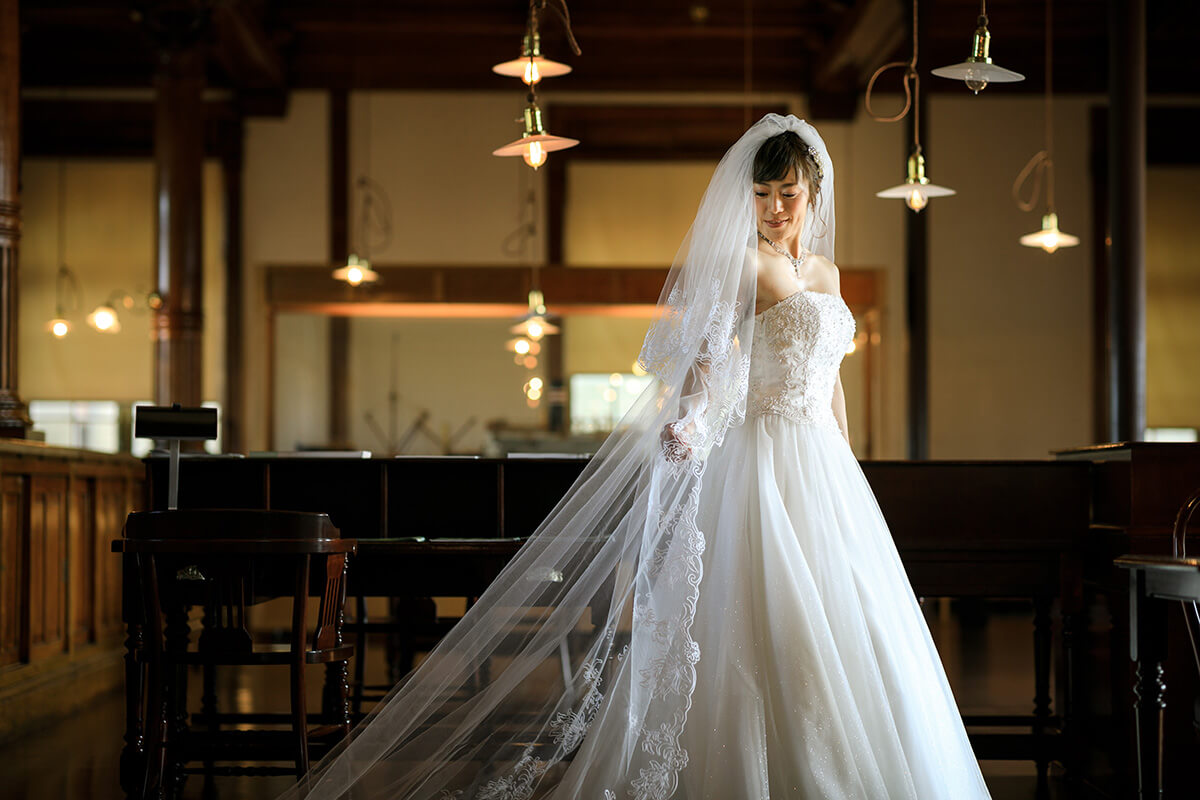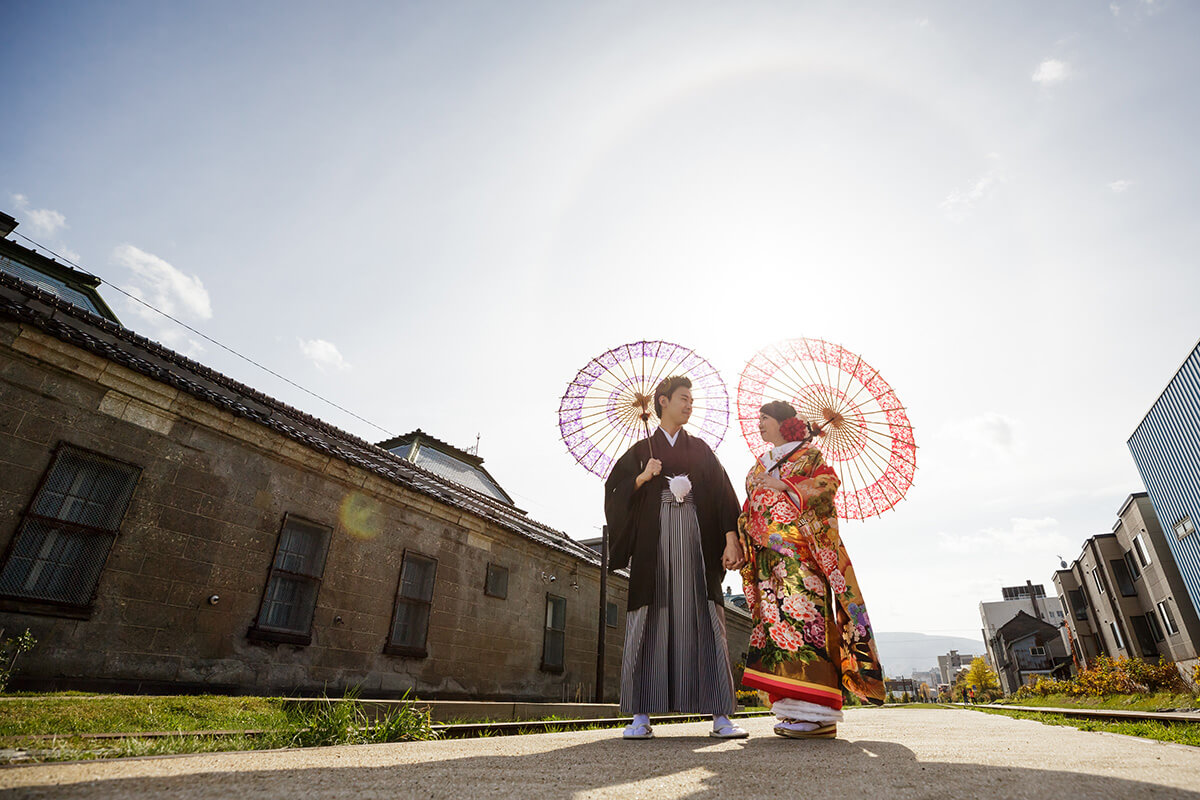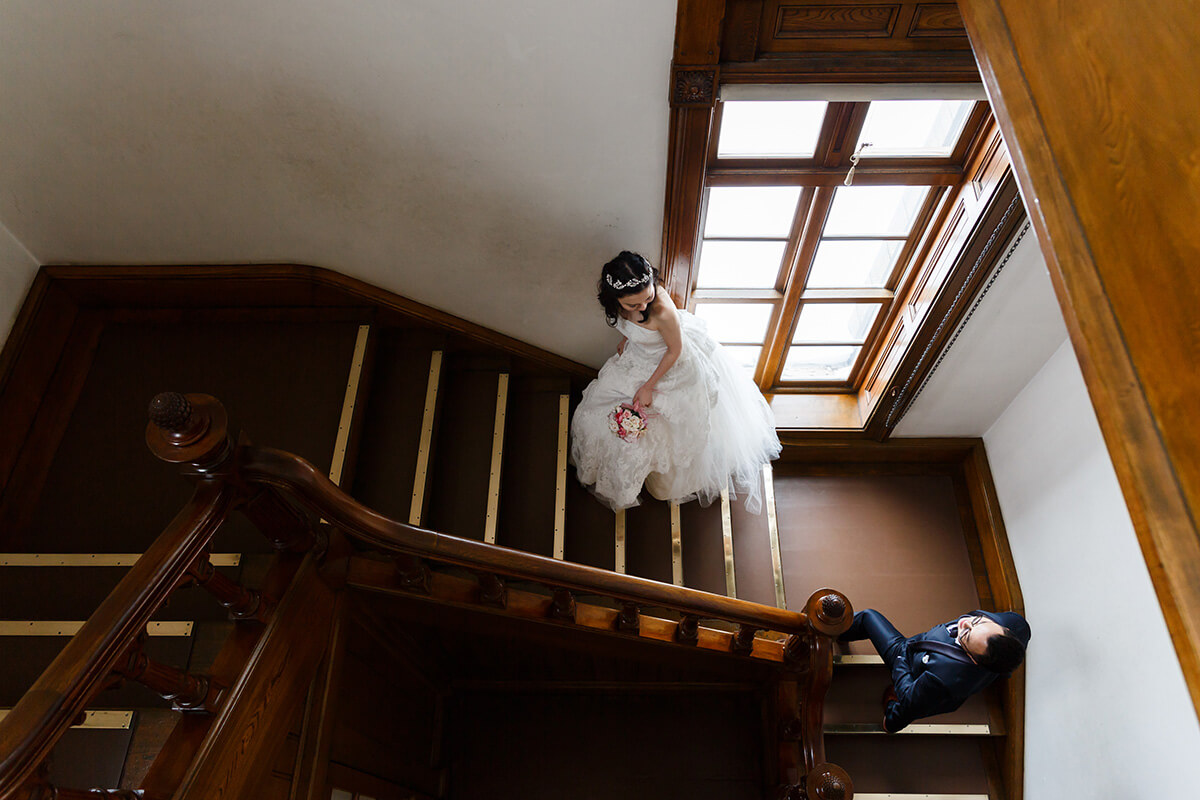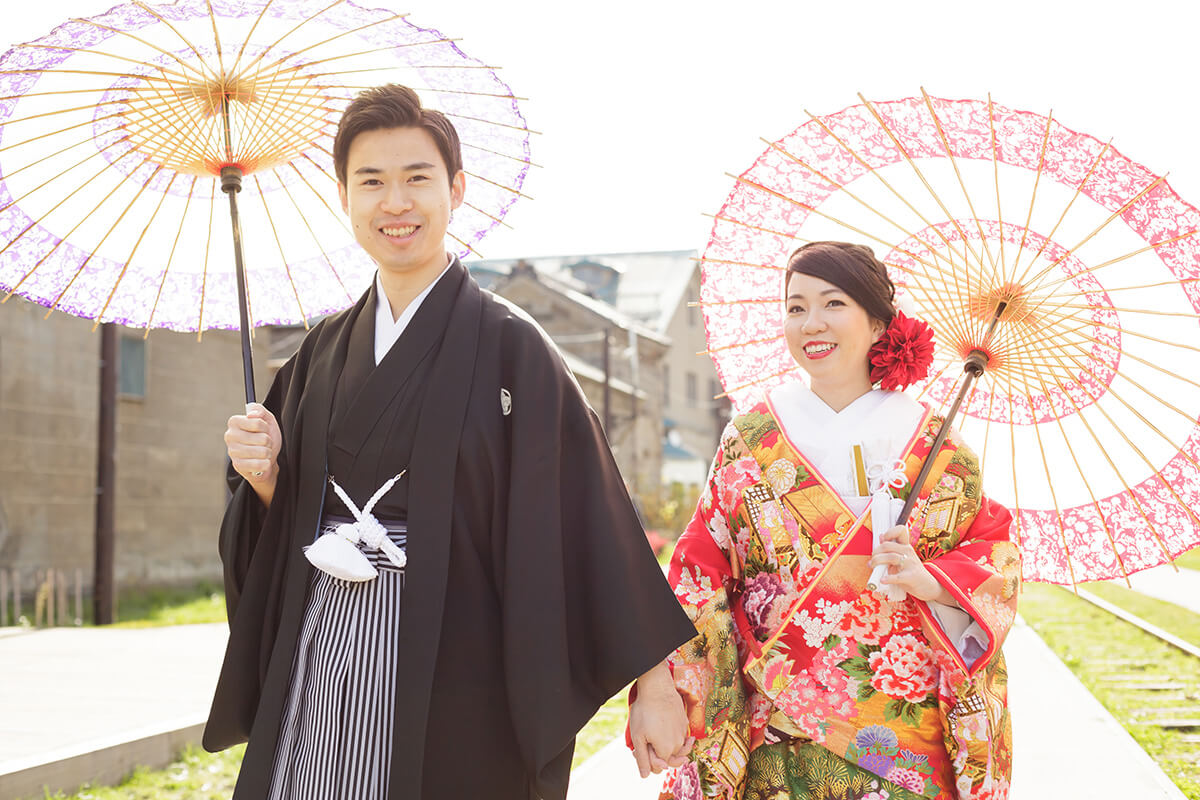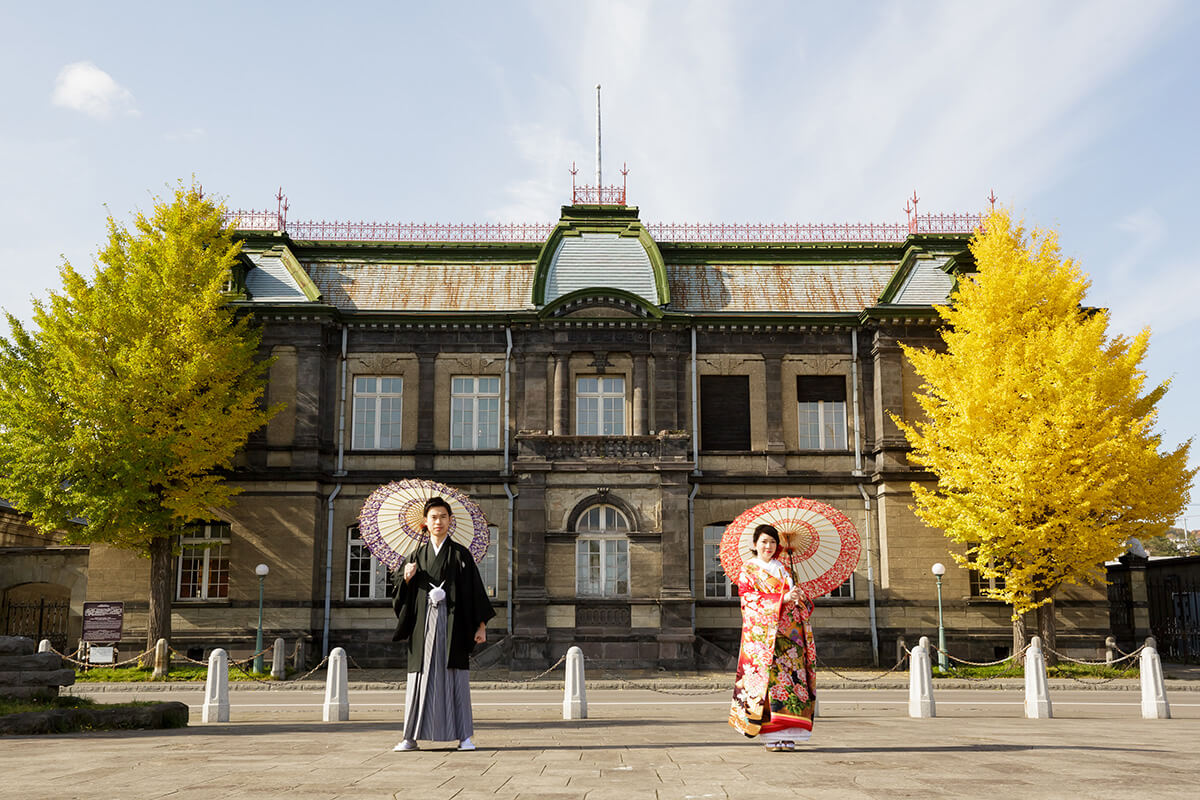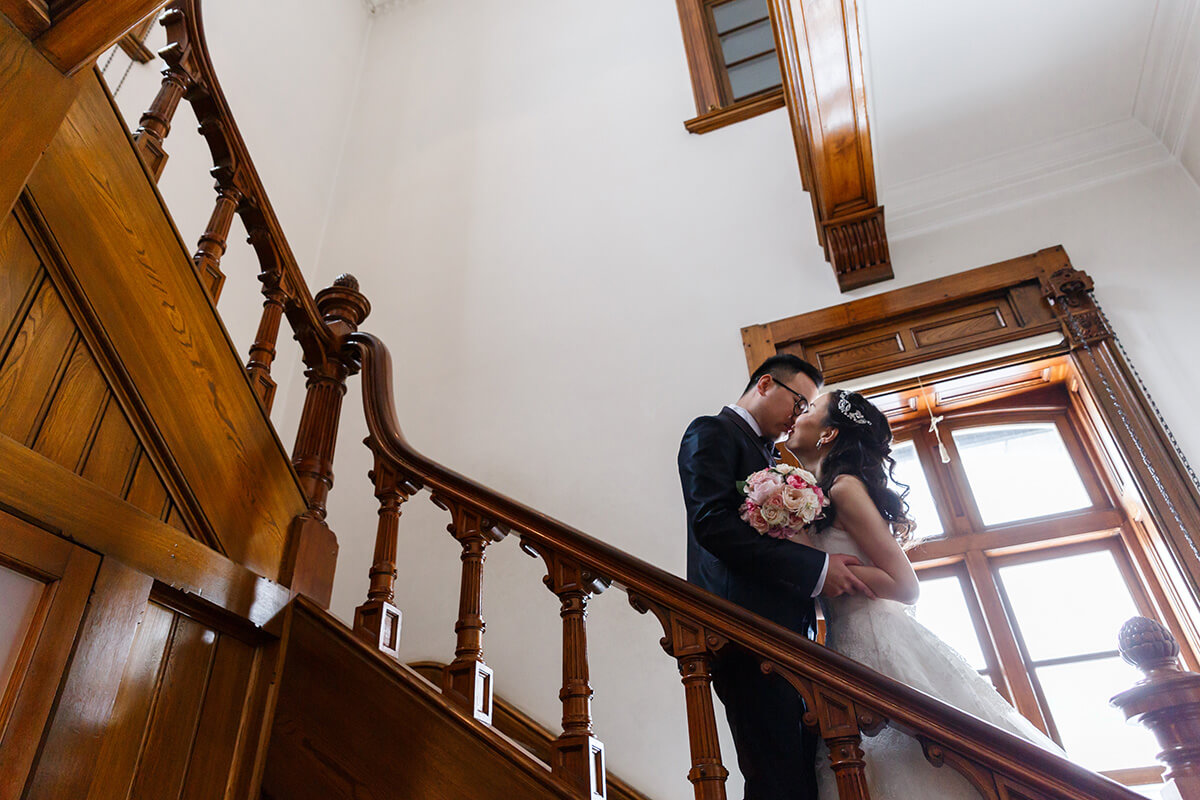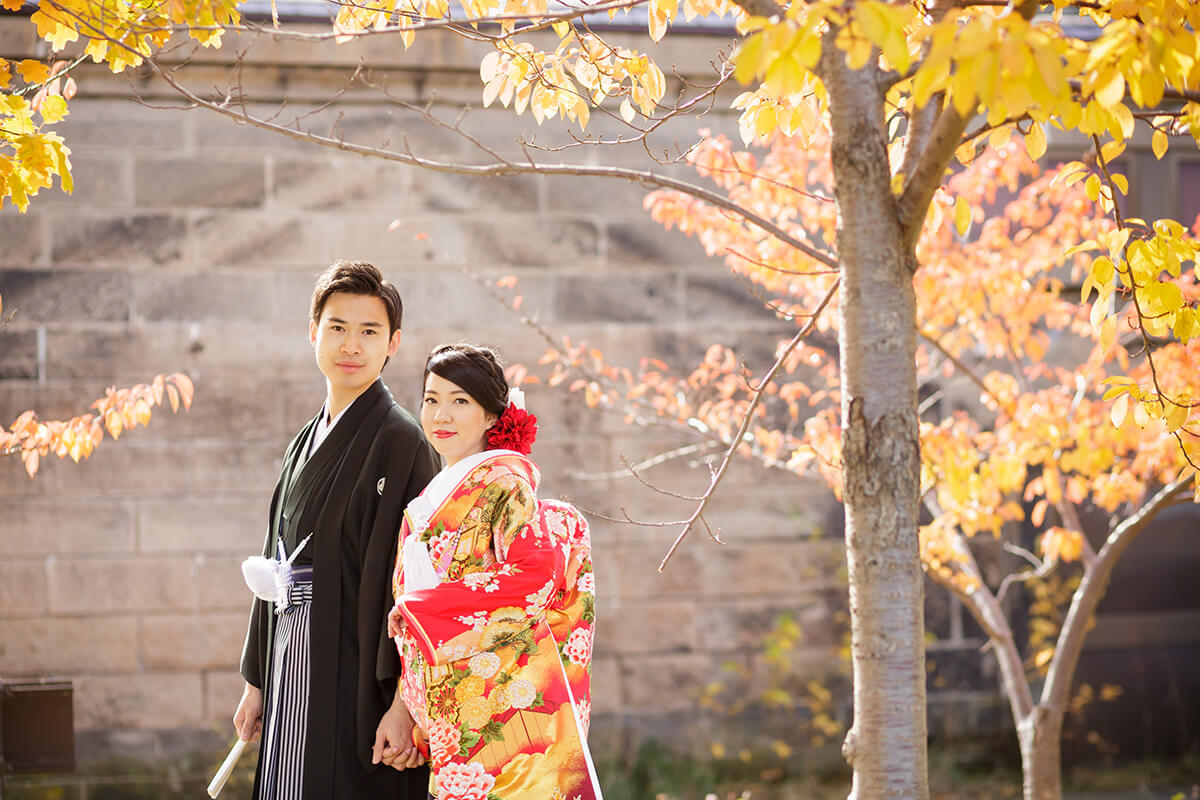 An important cultural heritage - The Former Nippon Yusen Kaisha Otaru Branch
This stately and elegant European-style building constructed from stone beckons you inside to take pictures of its vintage Western-style interiors. You can almost imagine yourself transformed into an aristocrat in a period drama when you are in the building, so use this rare opportunity and take as many pictures as you like!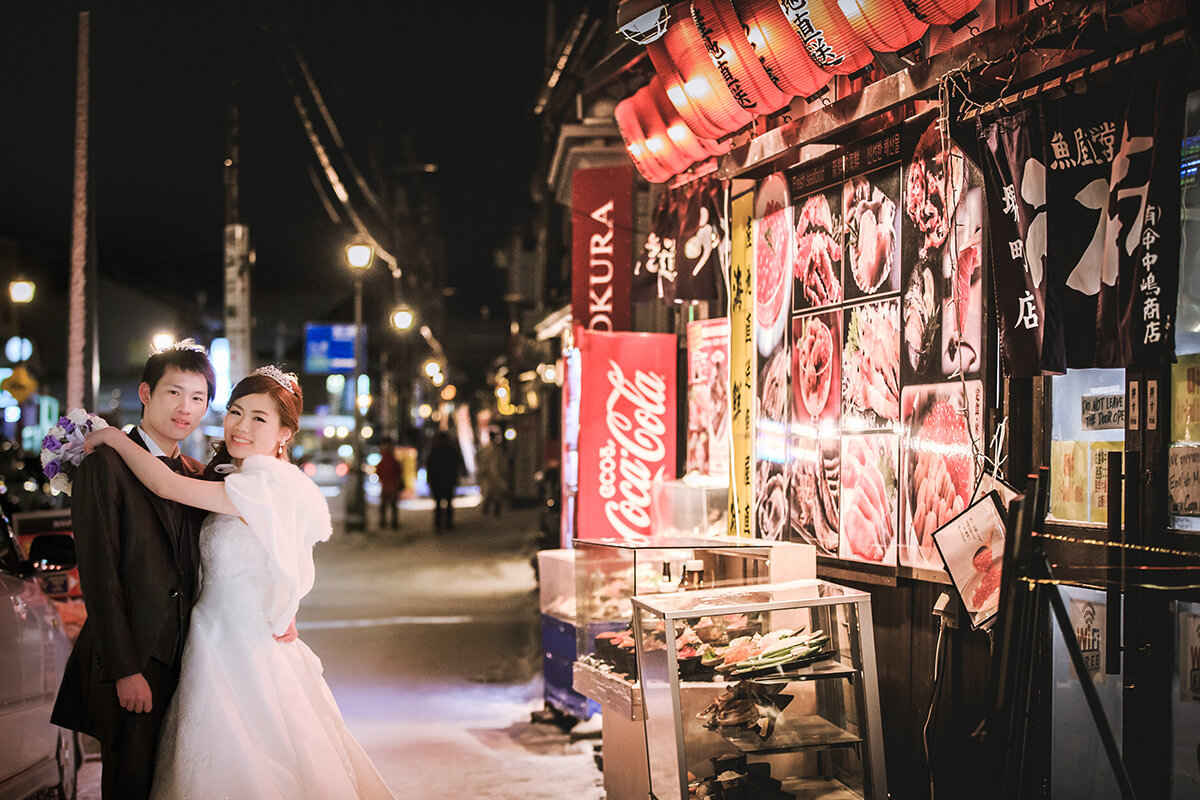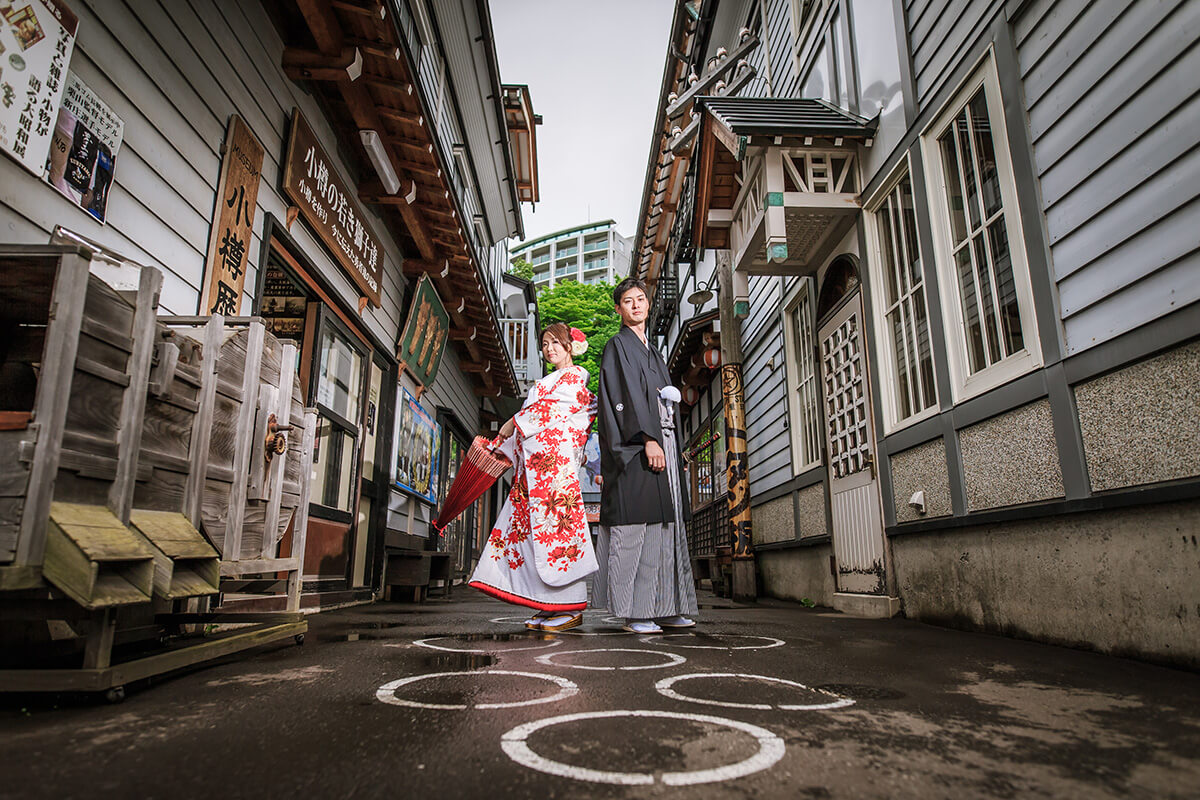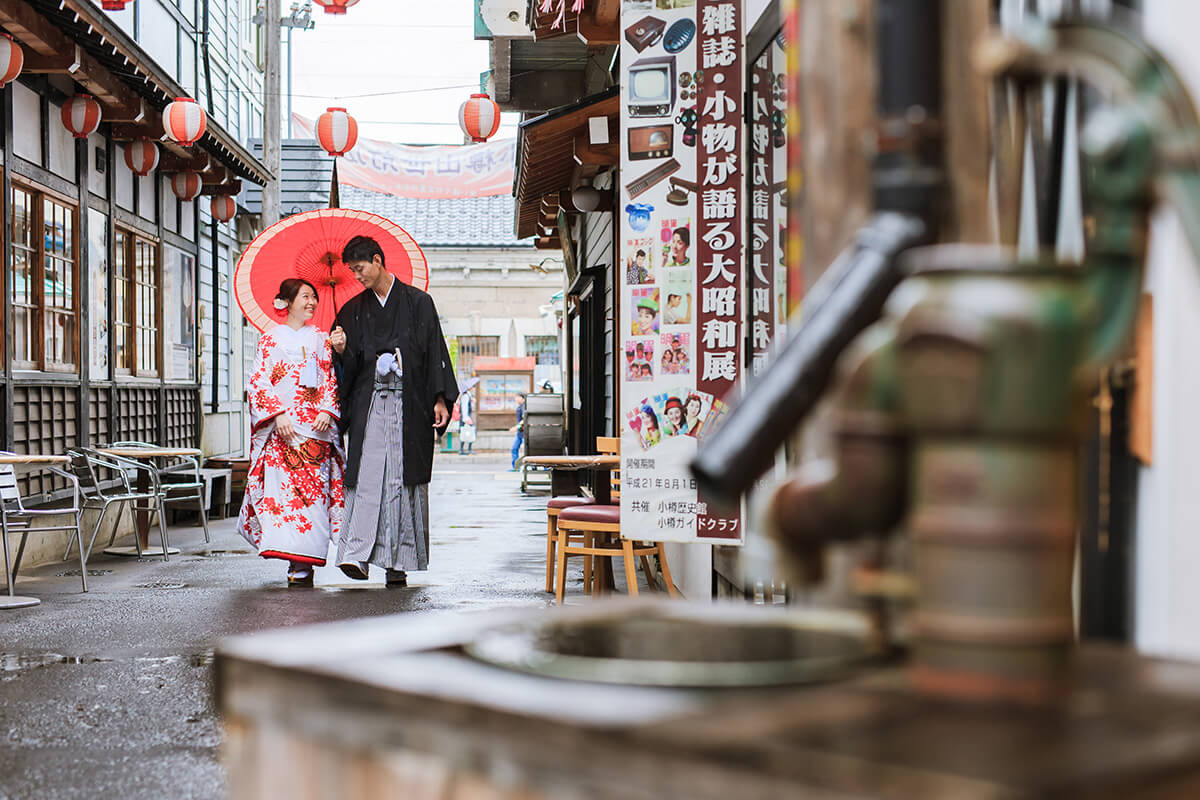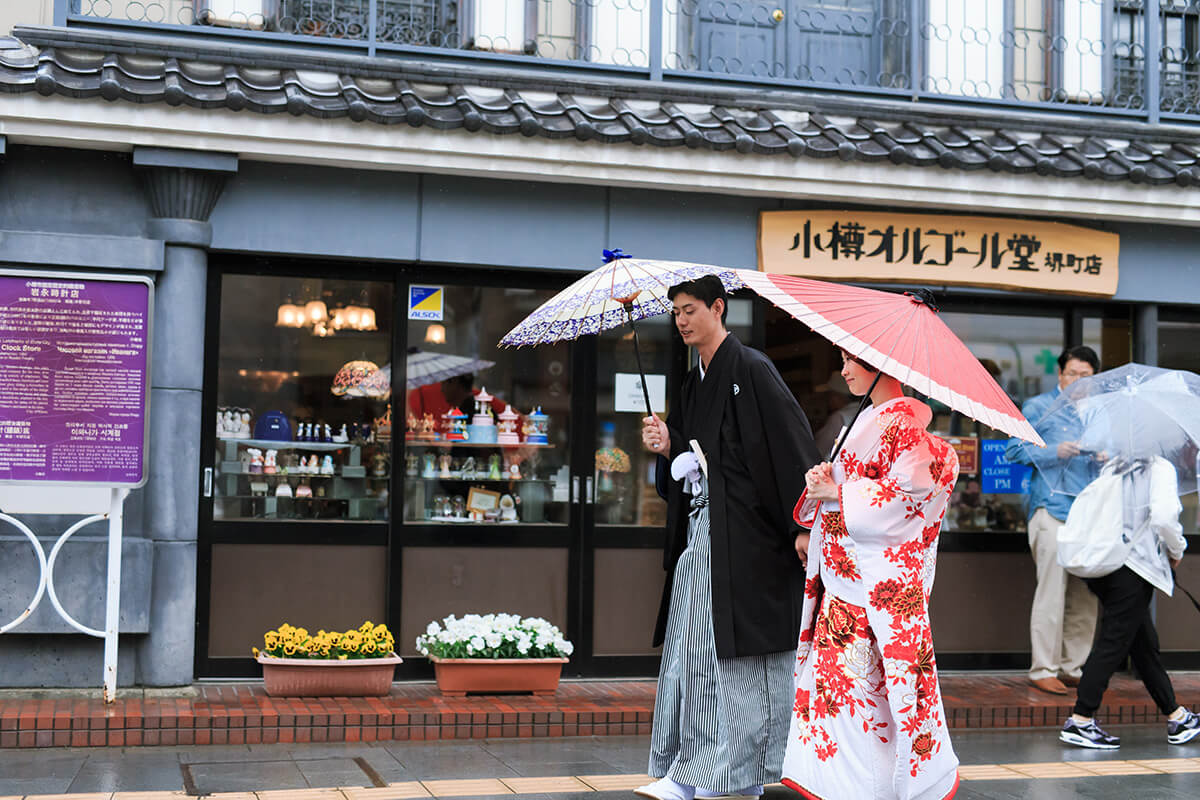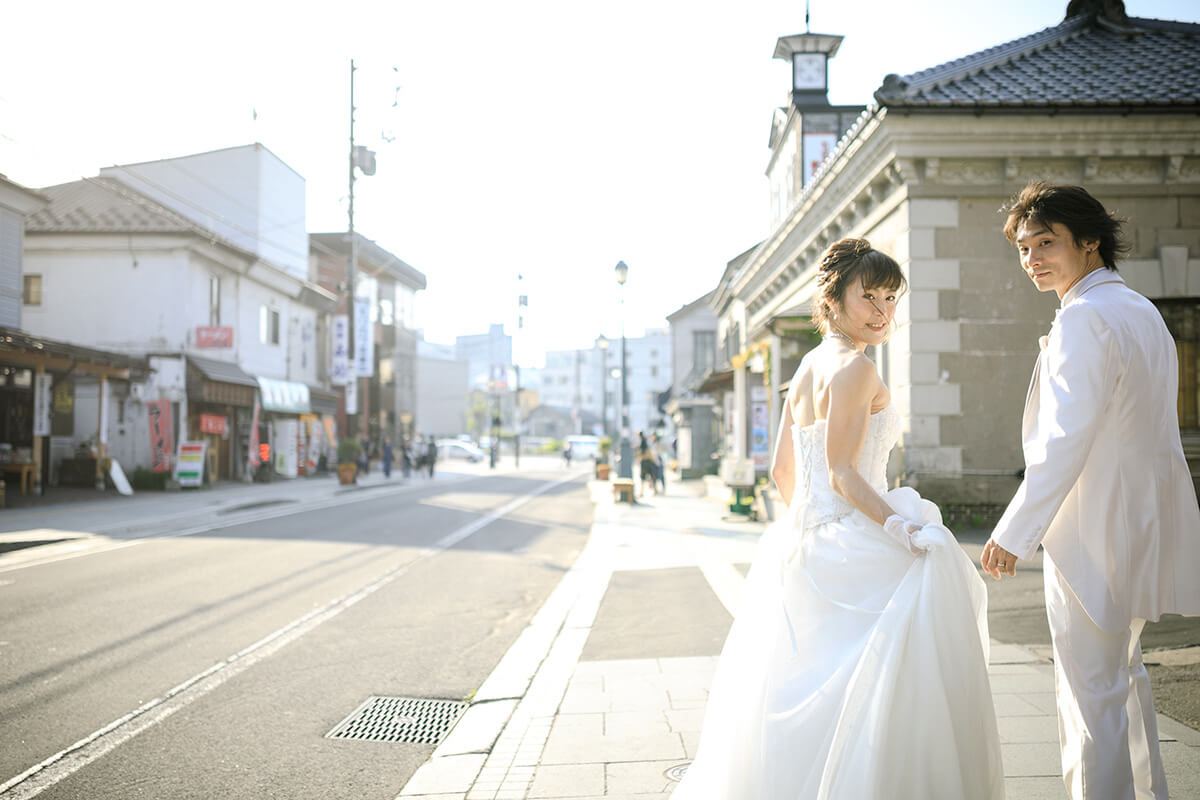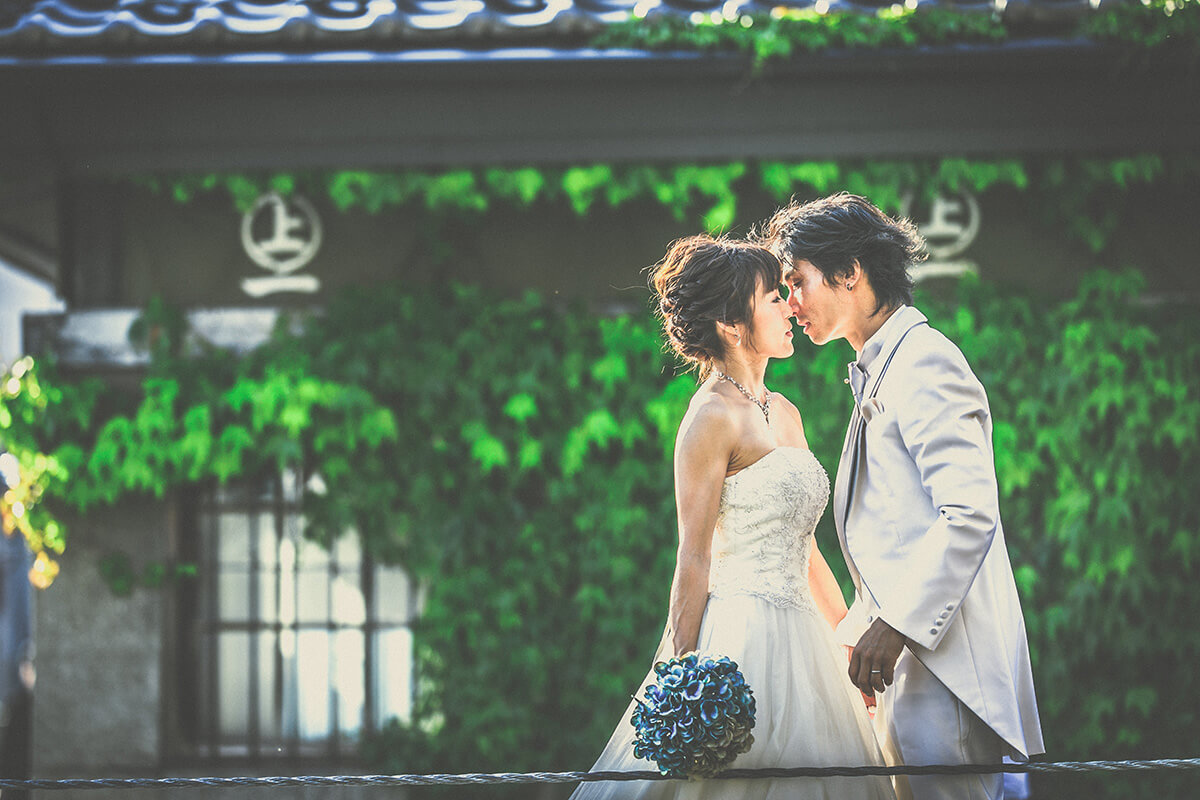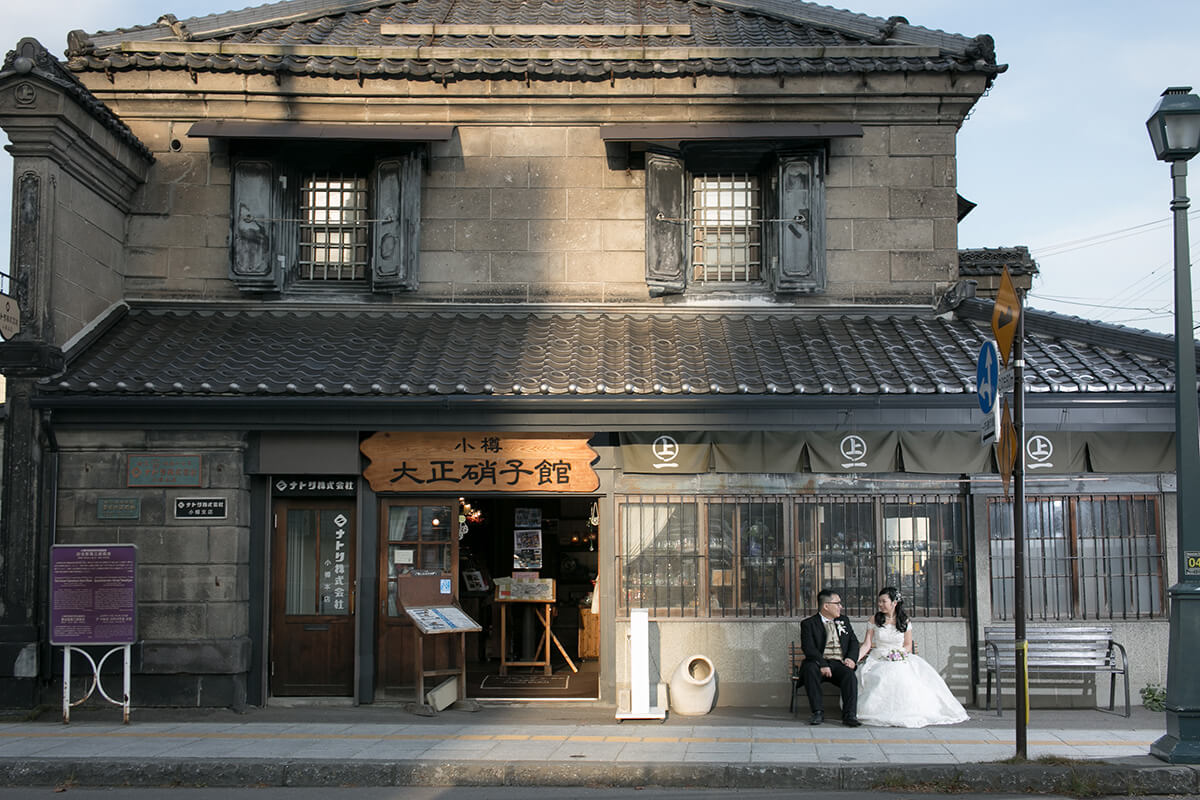 The streets of Otaru with its time-honored buildings
In the streets of Otaru, you can admire an interesting mix of European-style buildings and traditional Japanese-style bungalows. So take a leisurely stroll on the streets of Otaru and experience the ambience of exotic colors and flavors, relax a little, and do you not already feel a smile on your face?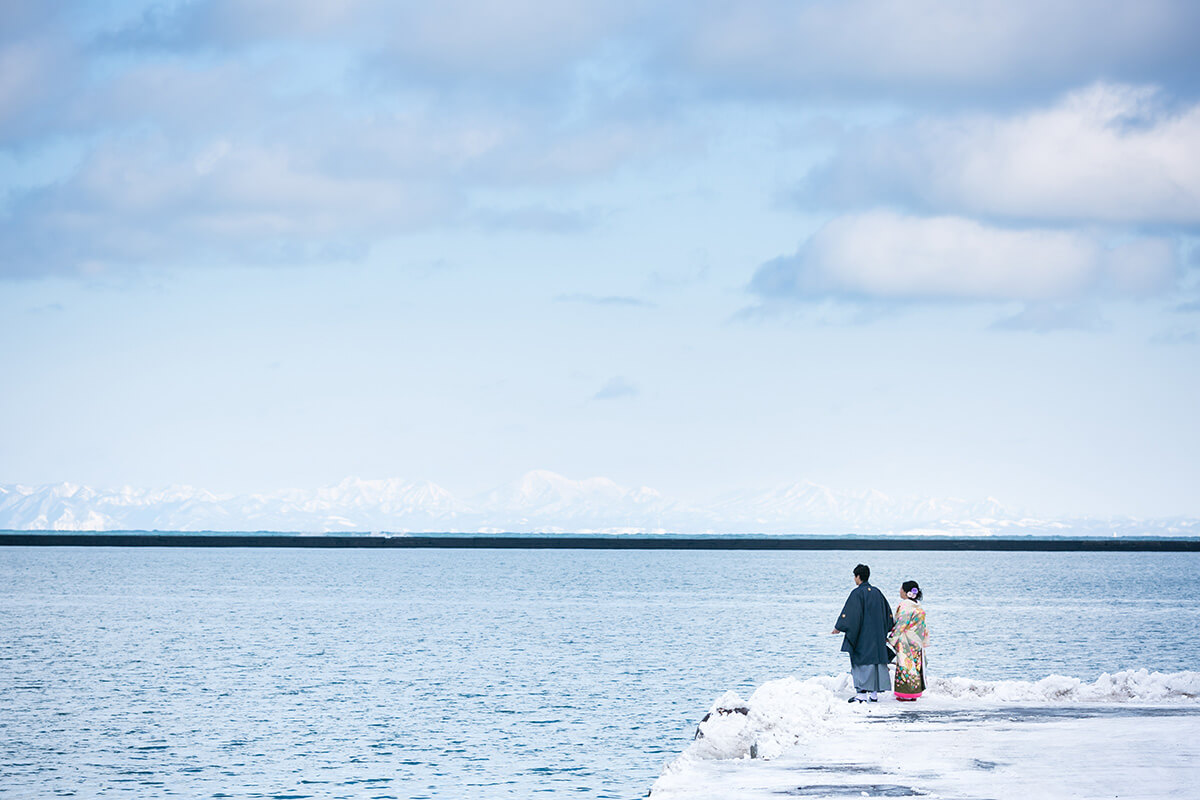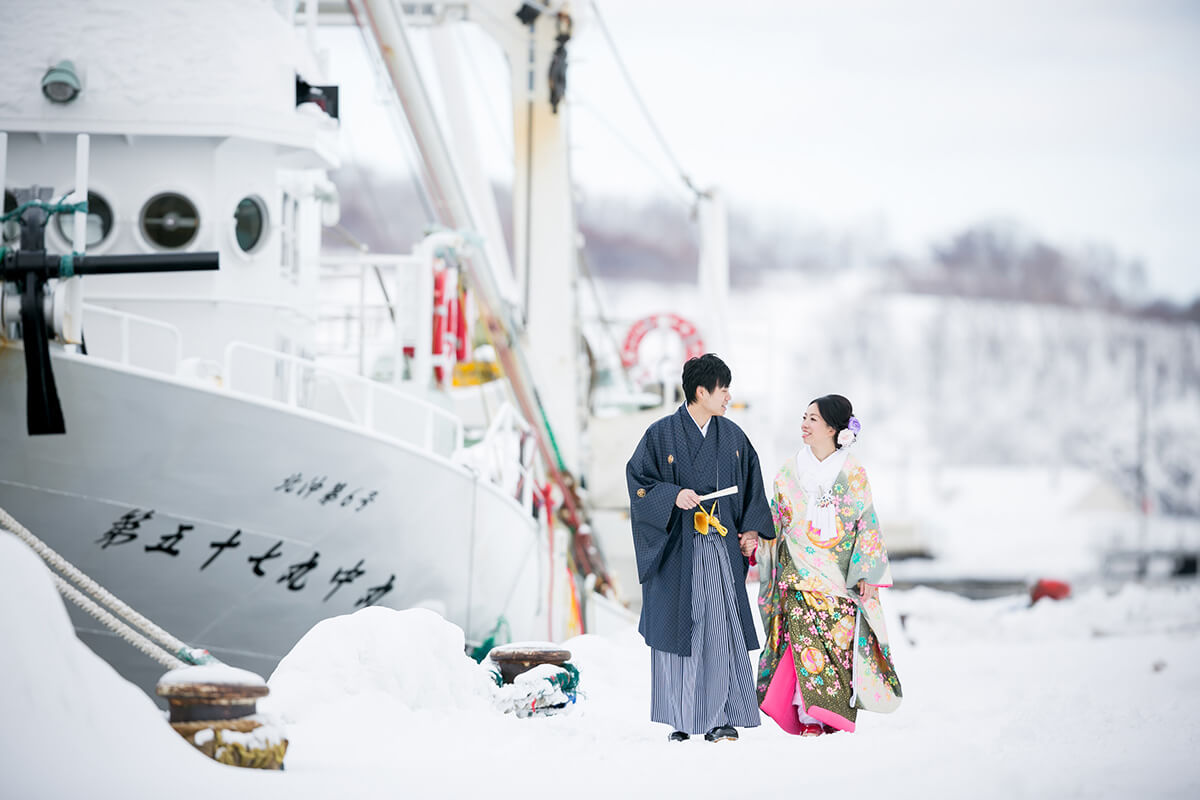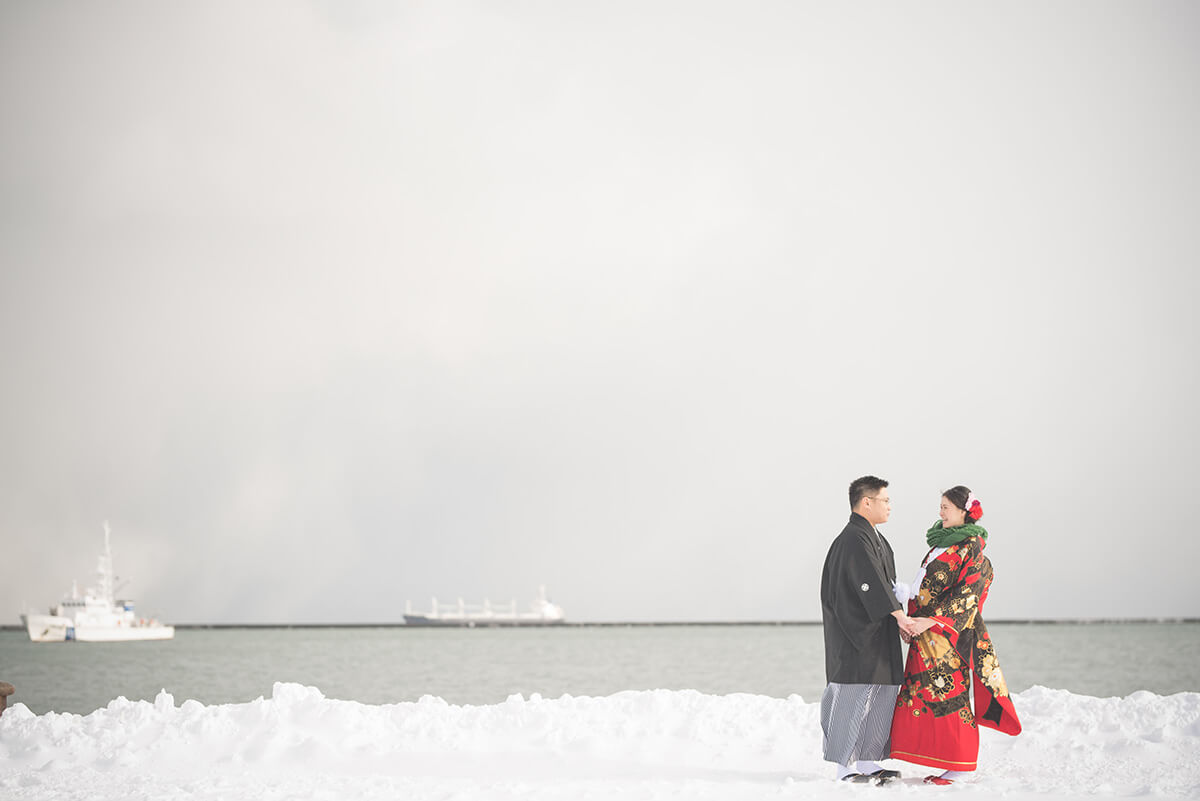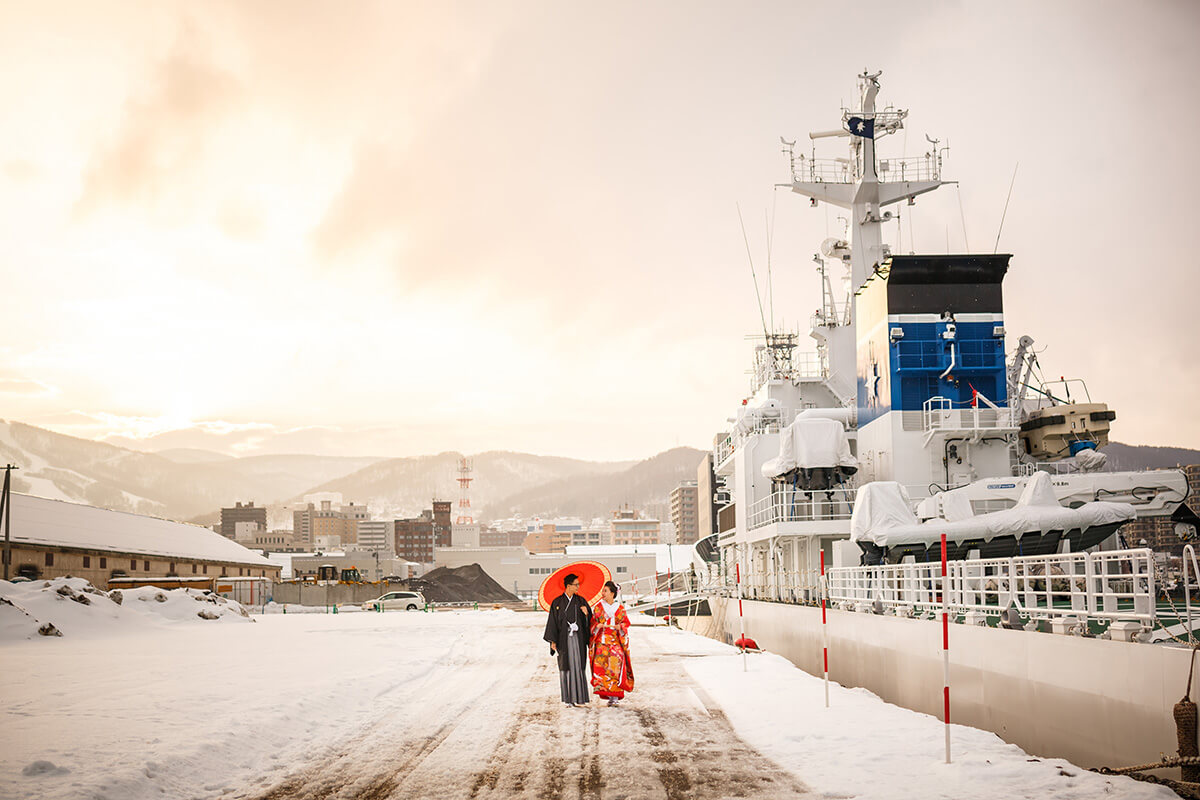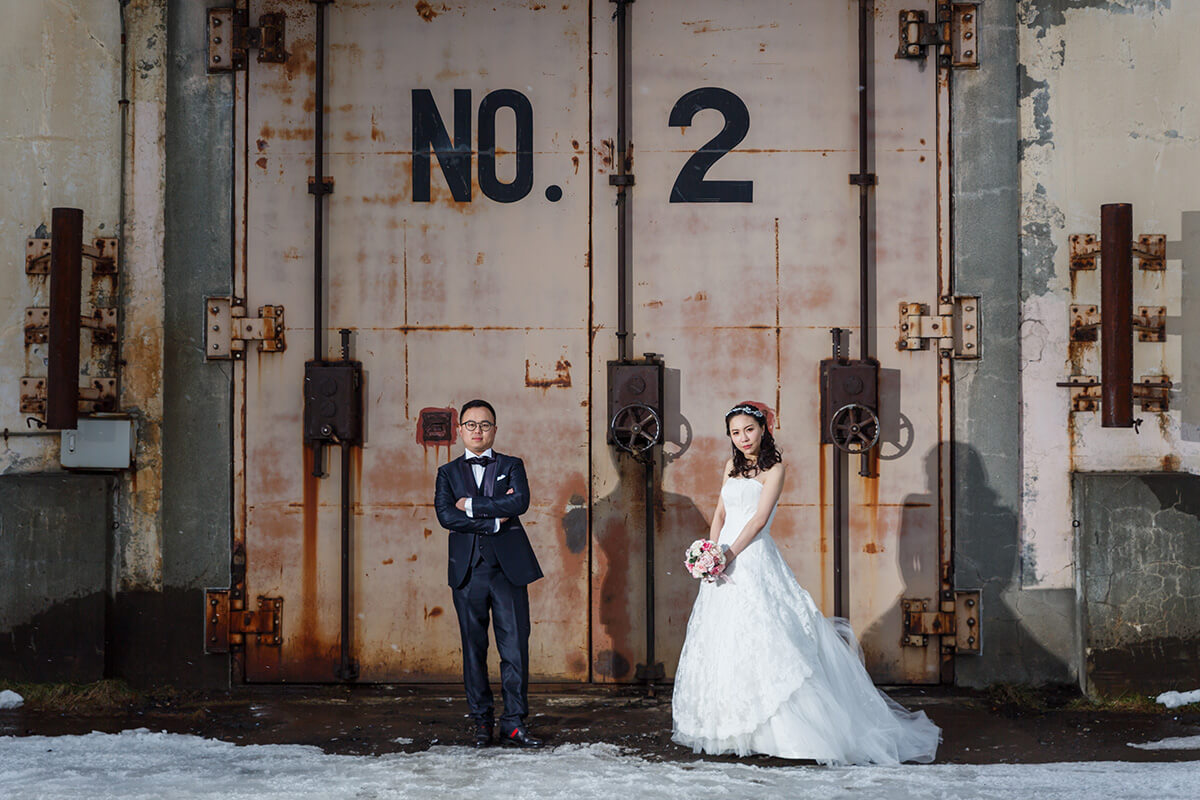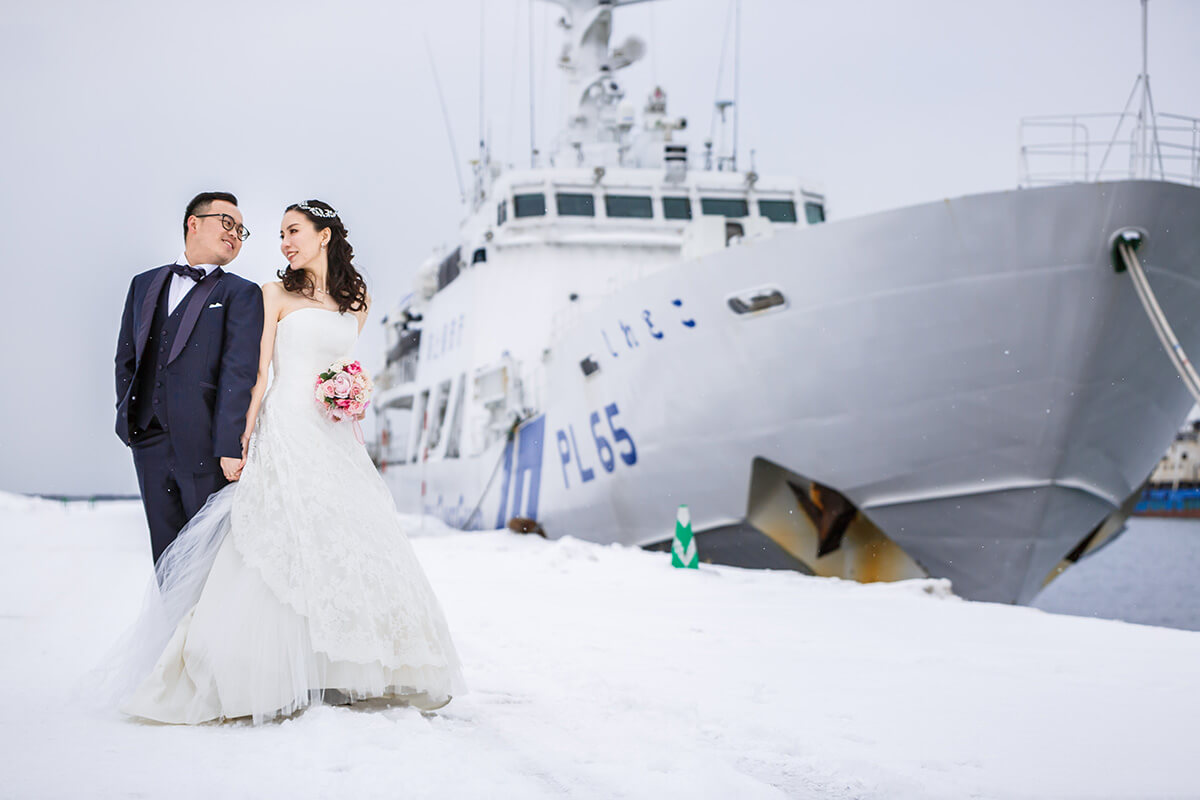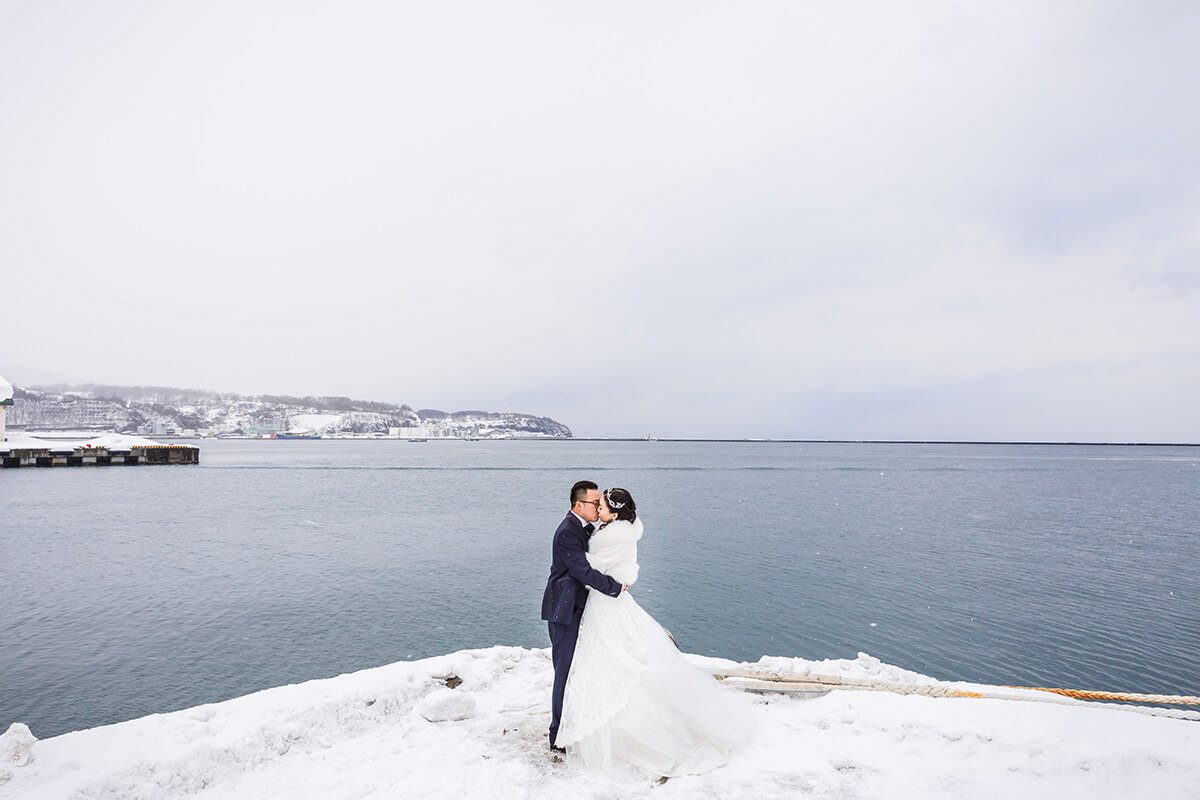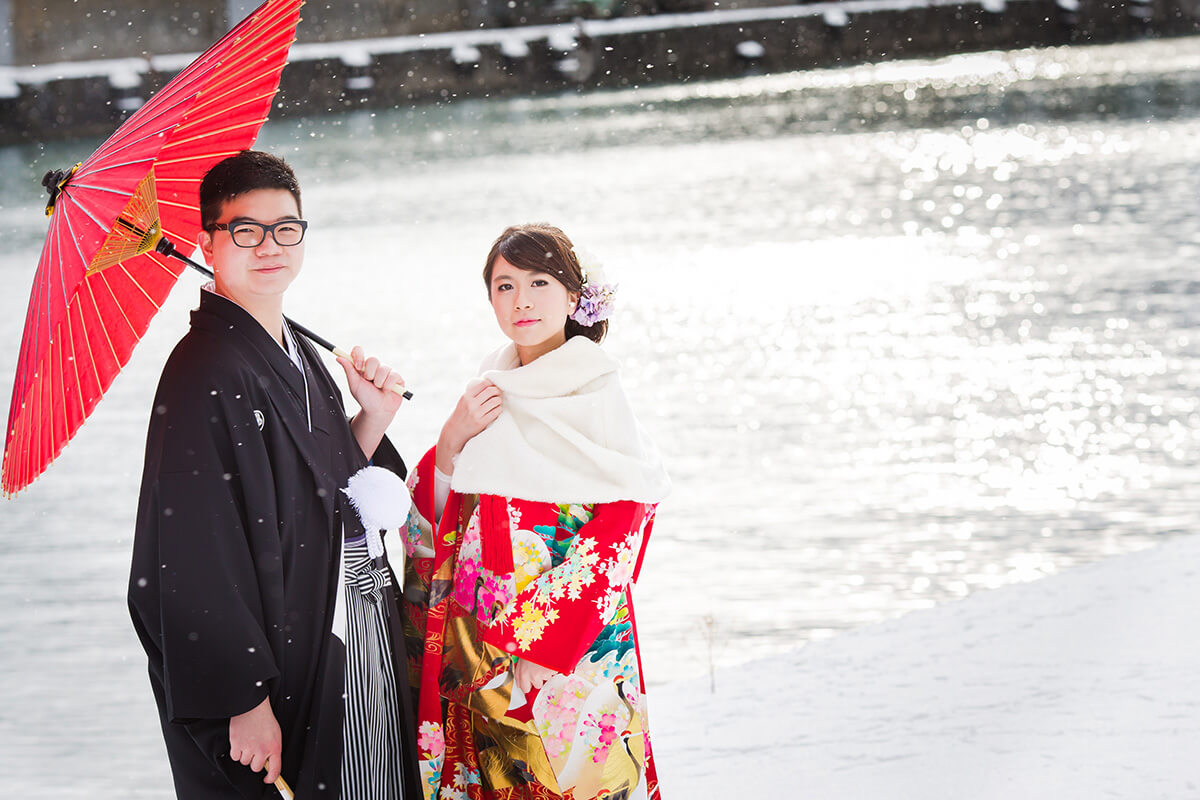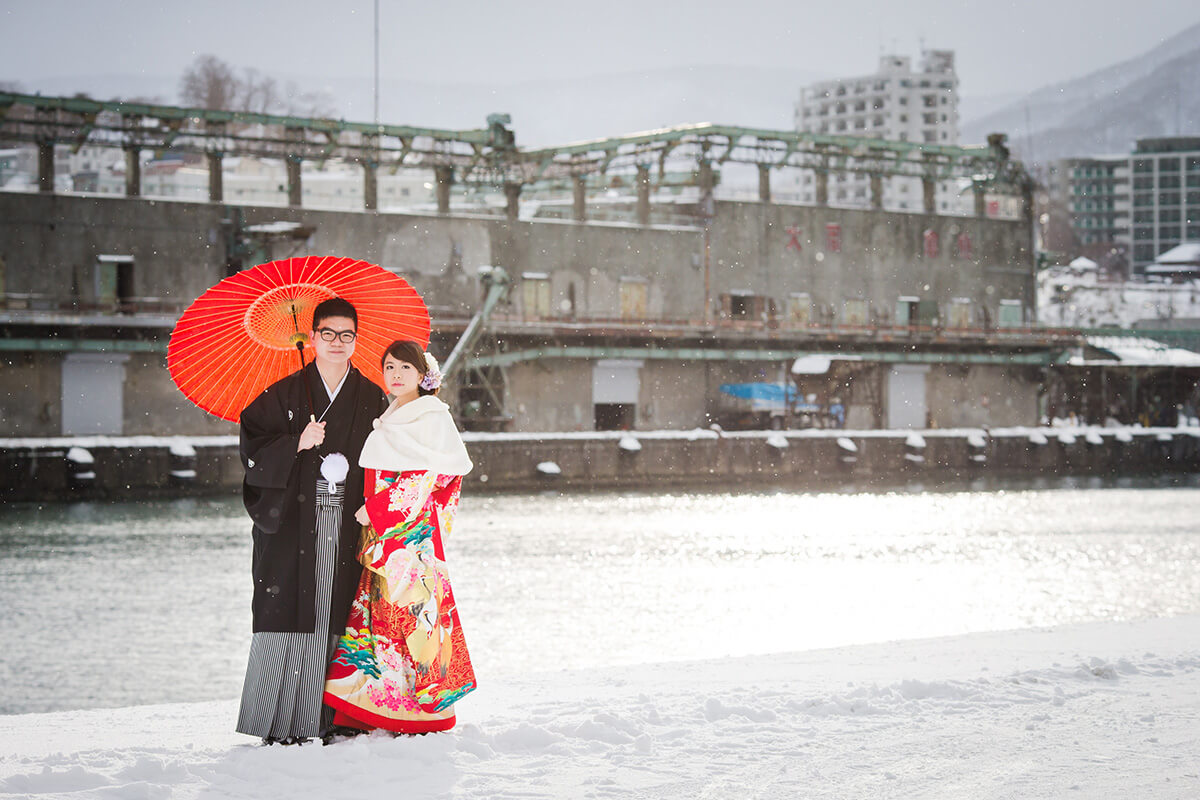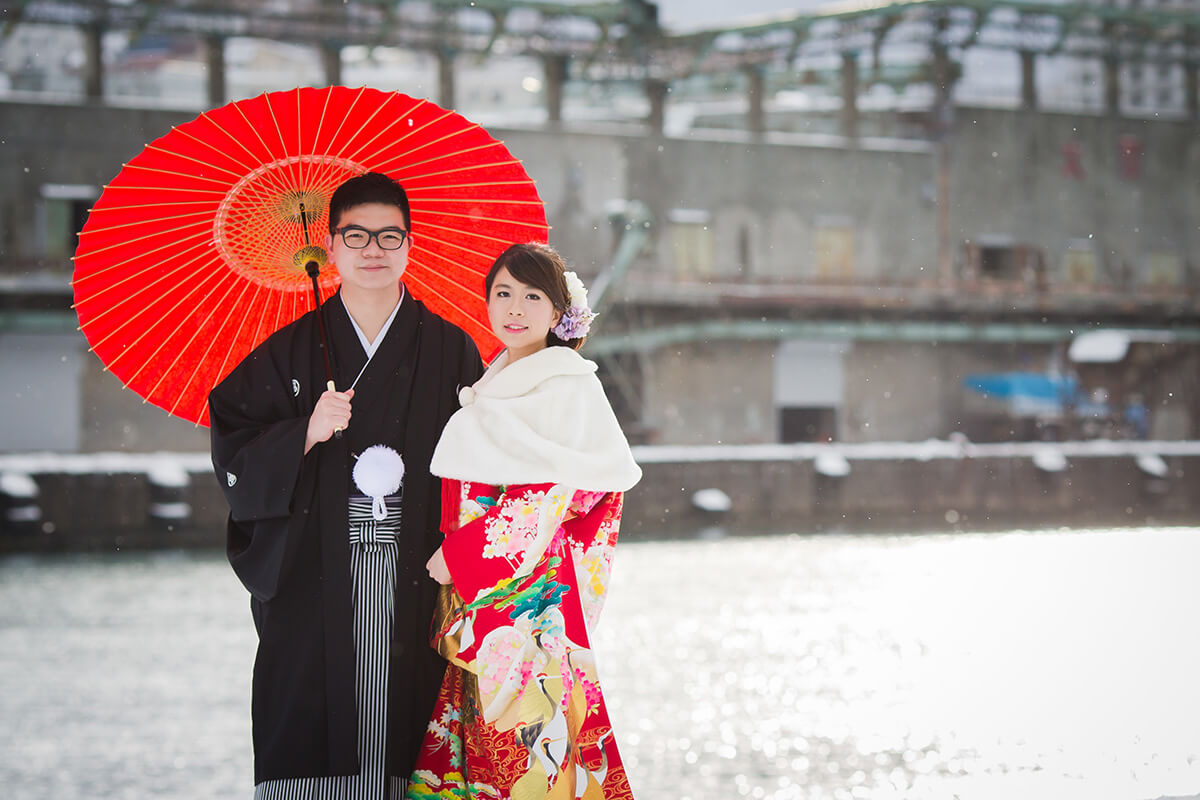 The romantic prosperity of the port city, Otaru, originates from the sea
The sea is to be thanked for bringing Otaru prosperous trade and exchanges, which is the starting point of its fascinating and charming characteristics. Stand beside the coast and overlook fishing boats and yachts coming and going in the port of Otaru and Ironaifuto Park. Move on to the North Canal to arrive at one of Otaru's famous photo spots.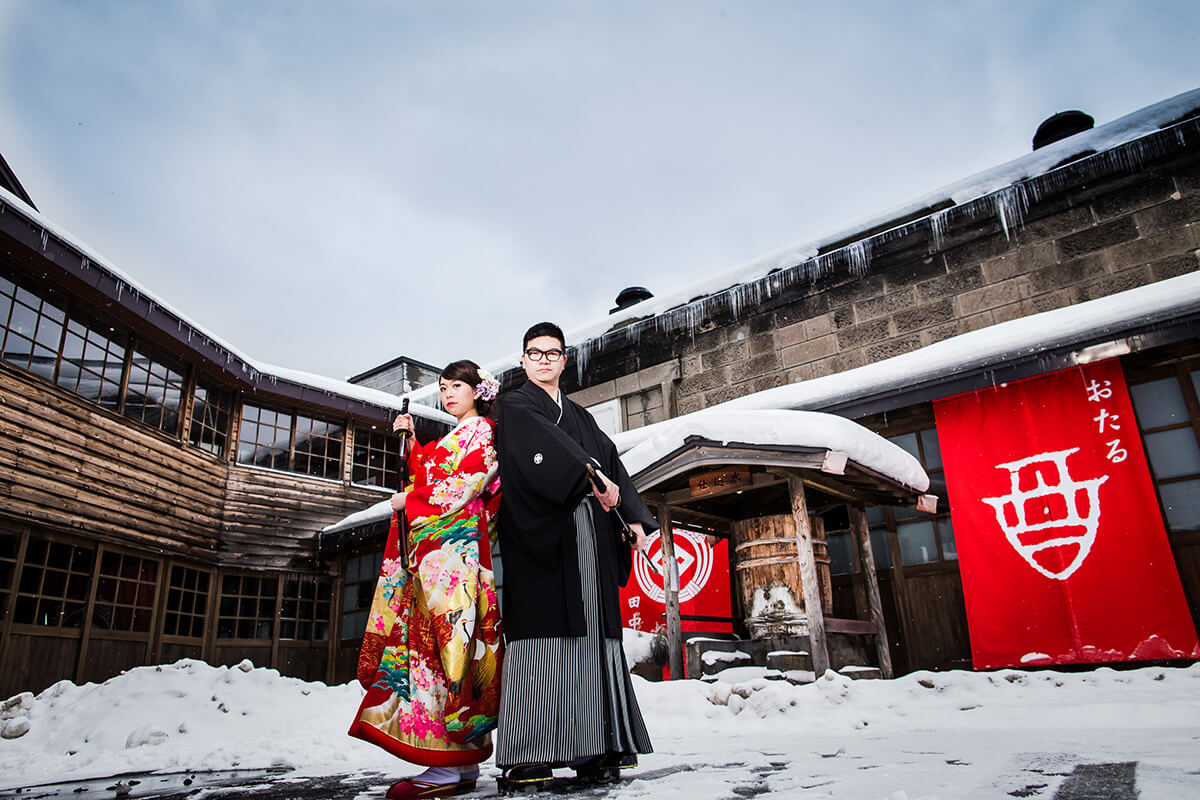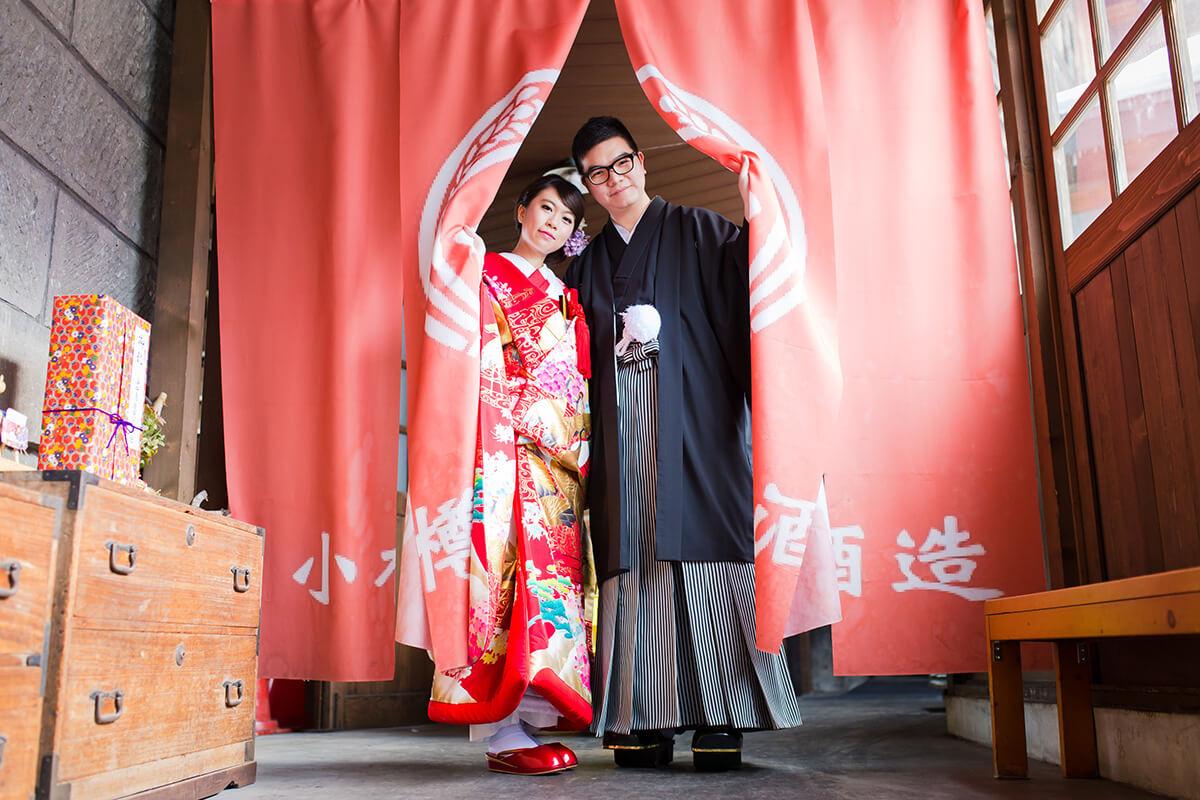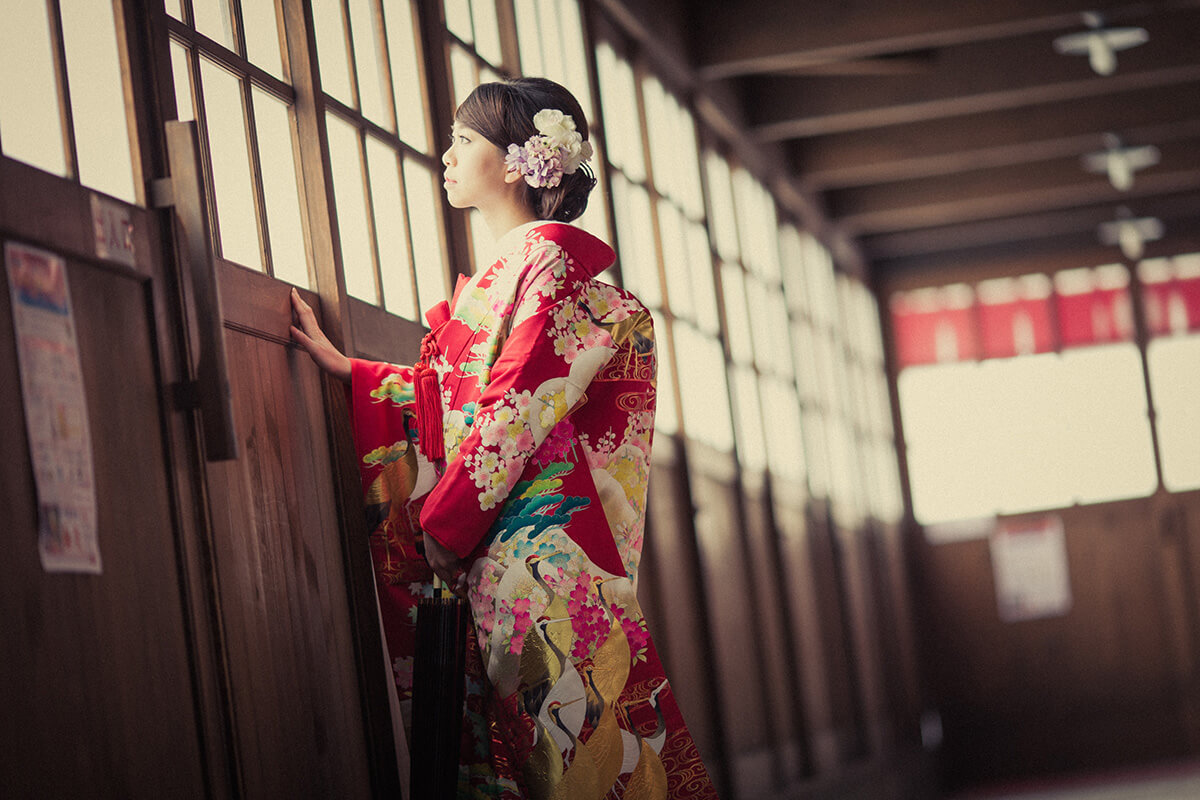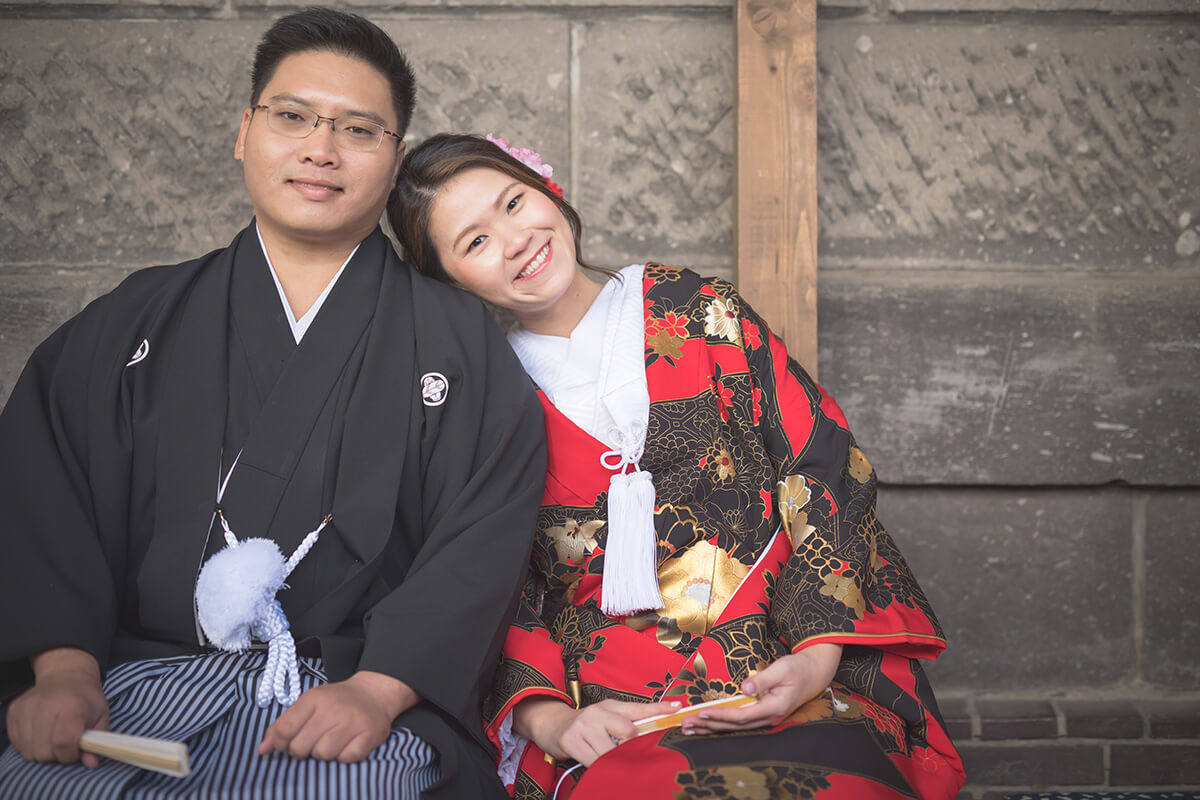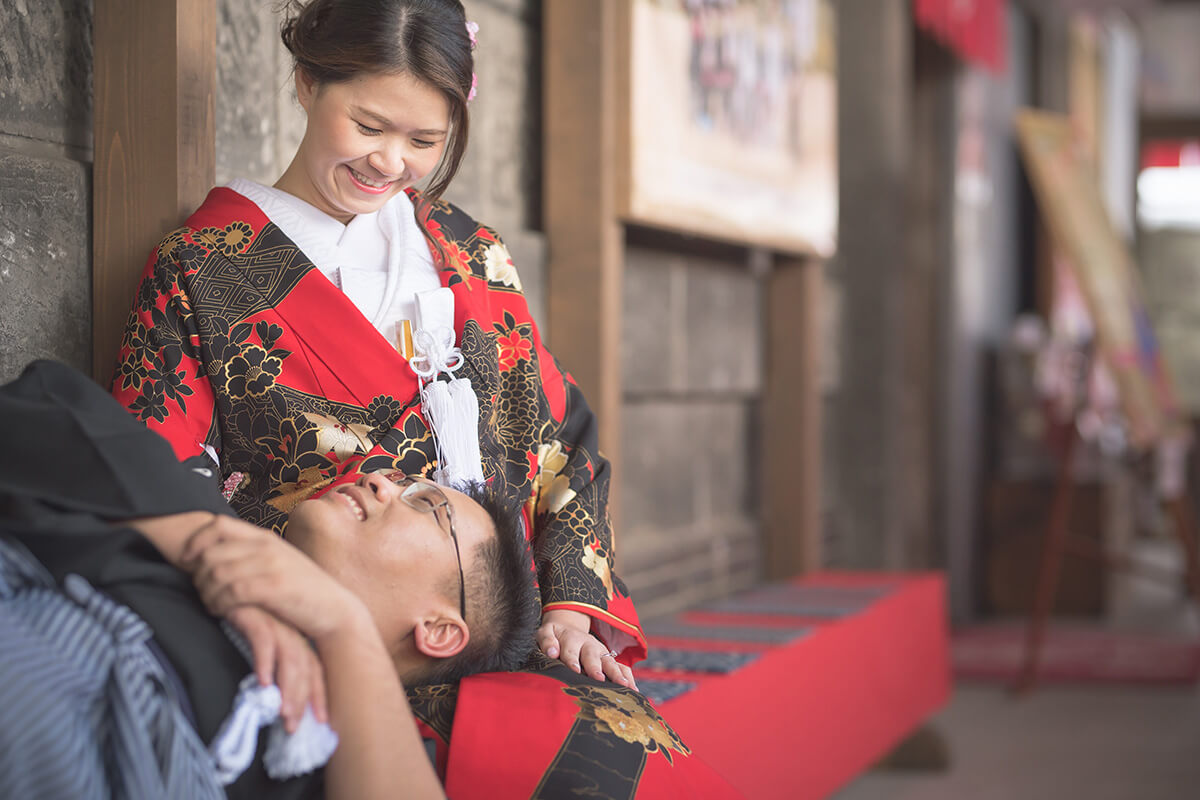 A 100-year-old brewery in the center of Otaru
Among the many historic buildings of Otaru, one particularly stands out: A sake brewery that has been in business for more than 100 years. Whether you are taking photos next to its retro exterior facade or in the museum inside, you will surely not leave here without becoming deeply impressed.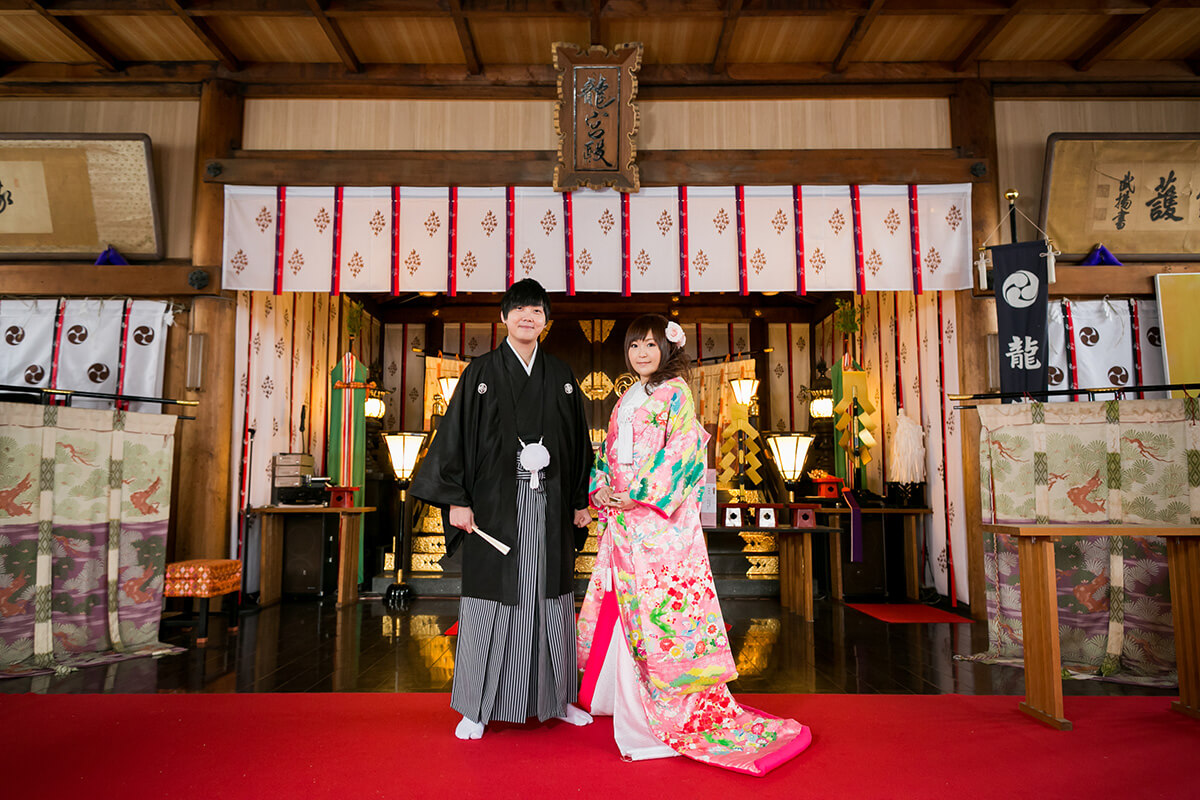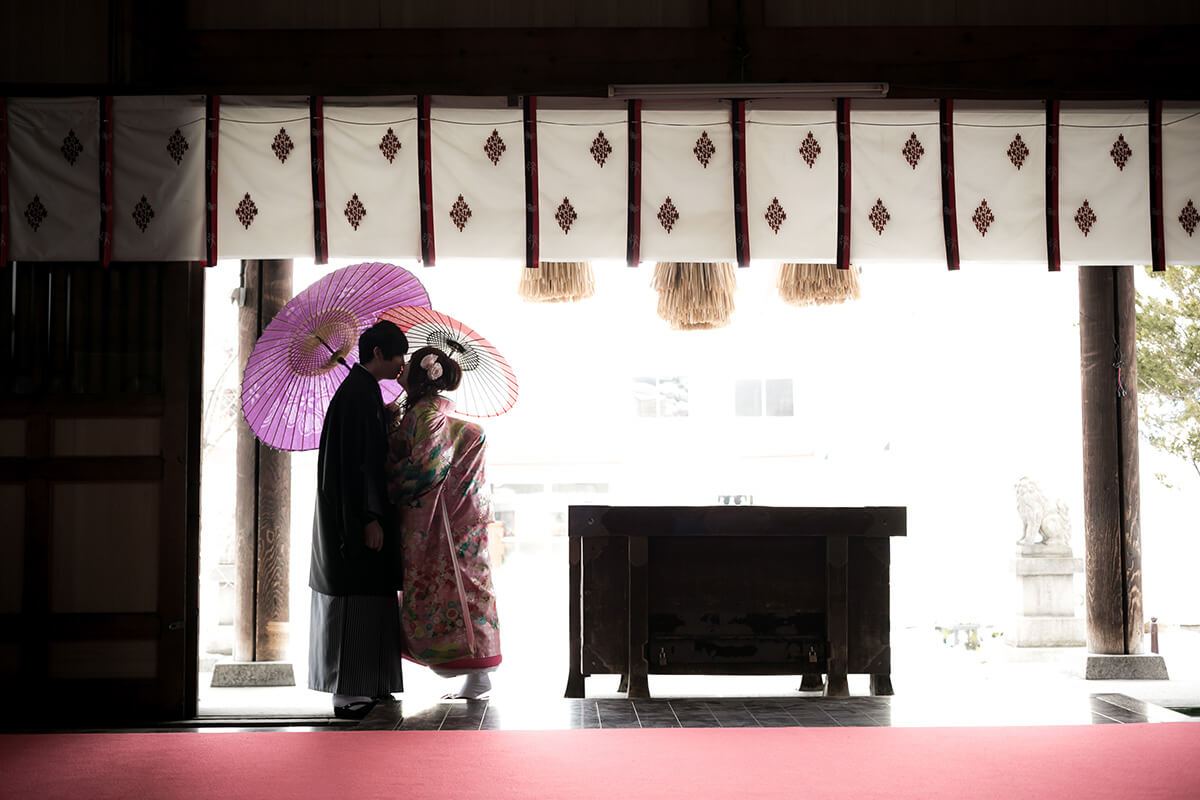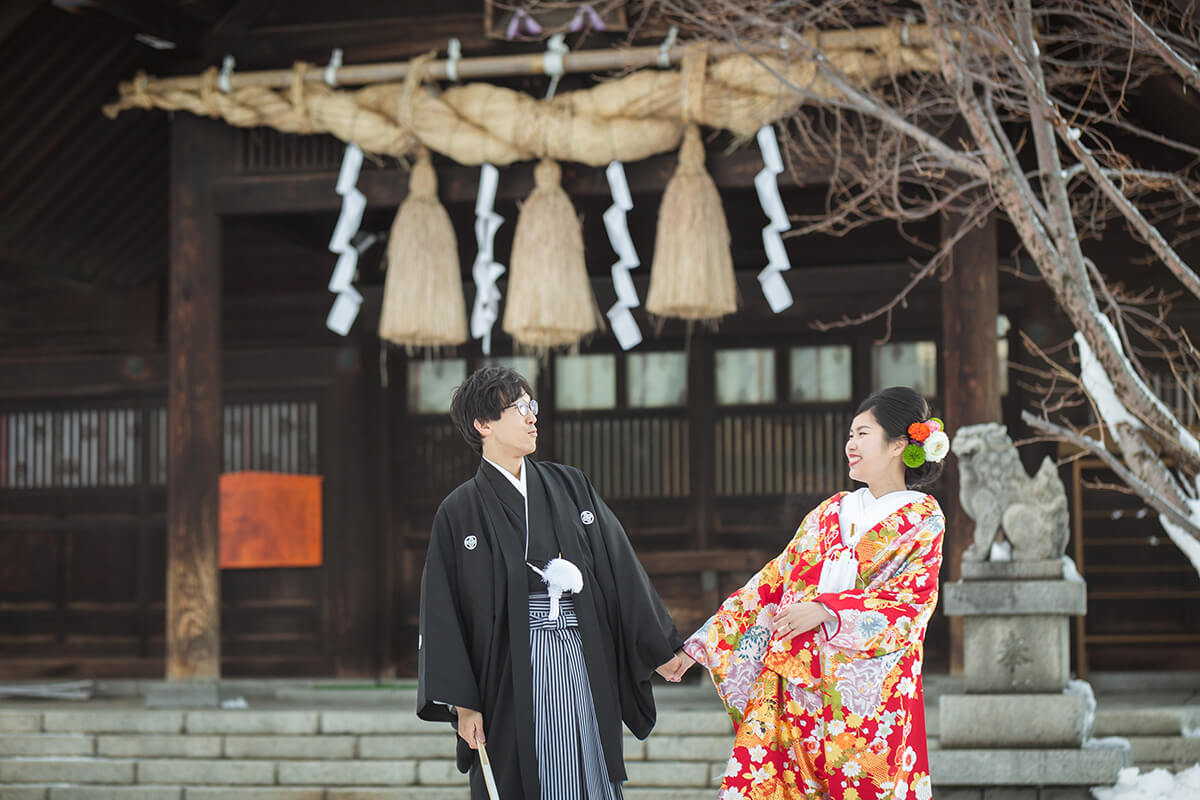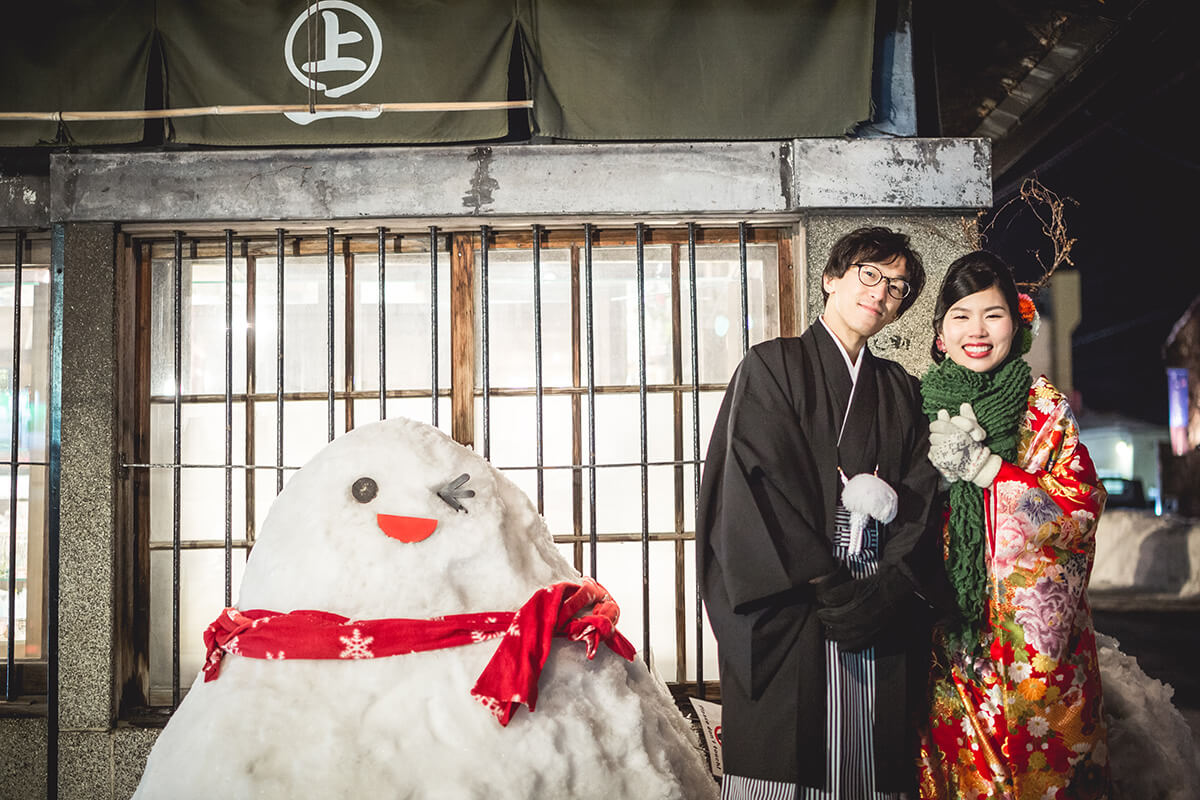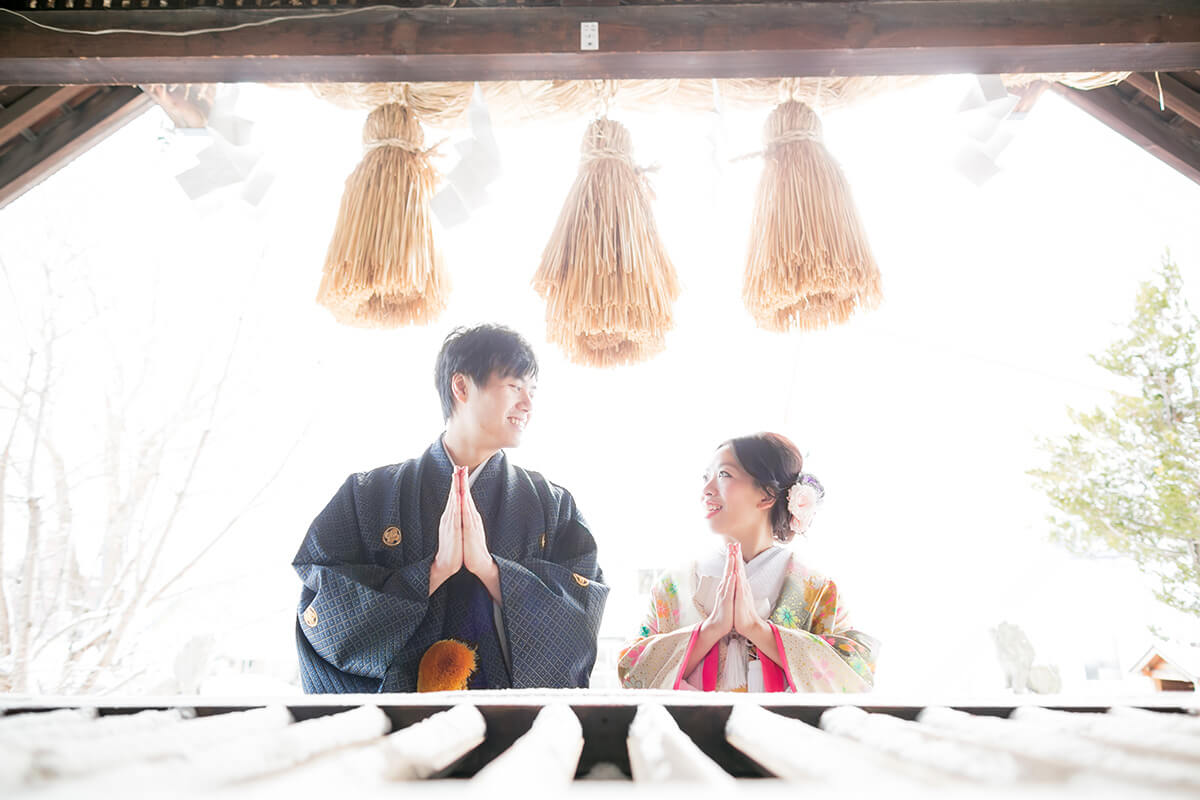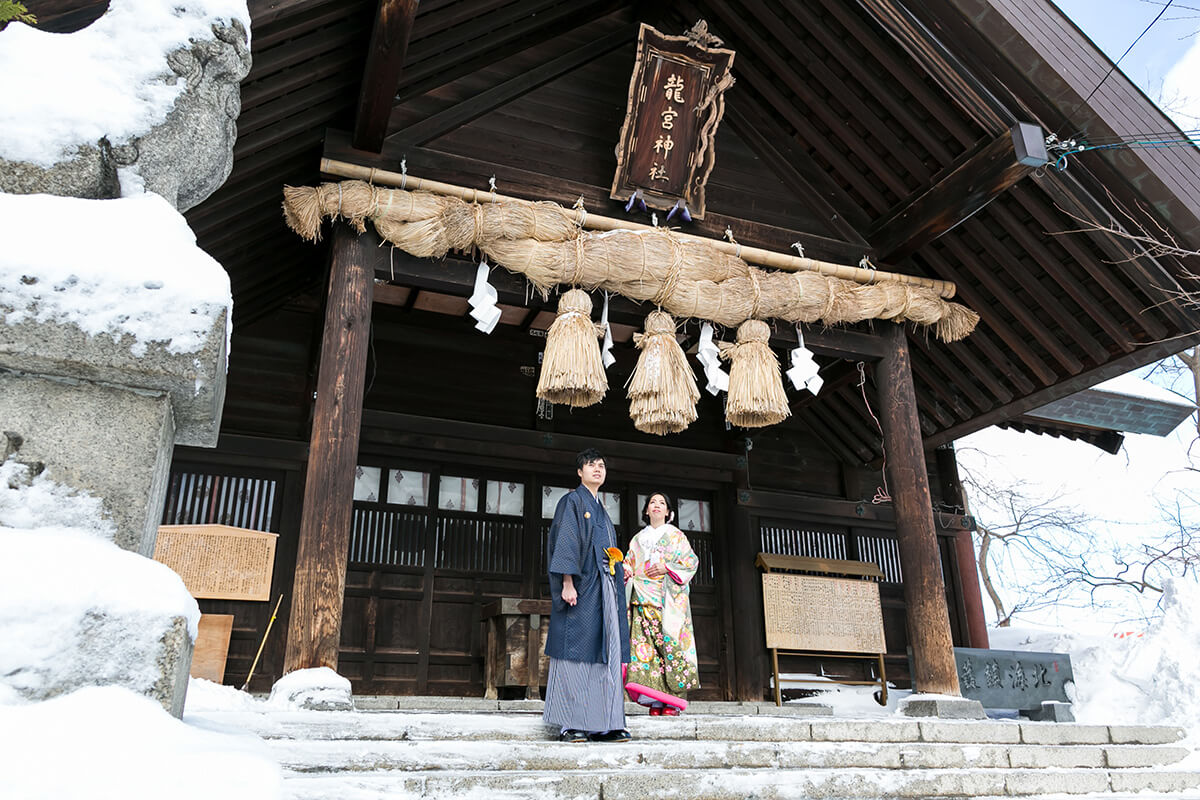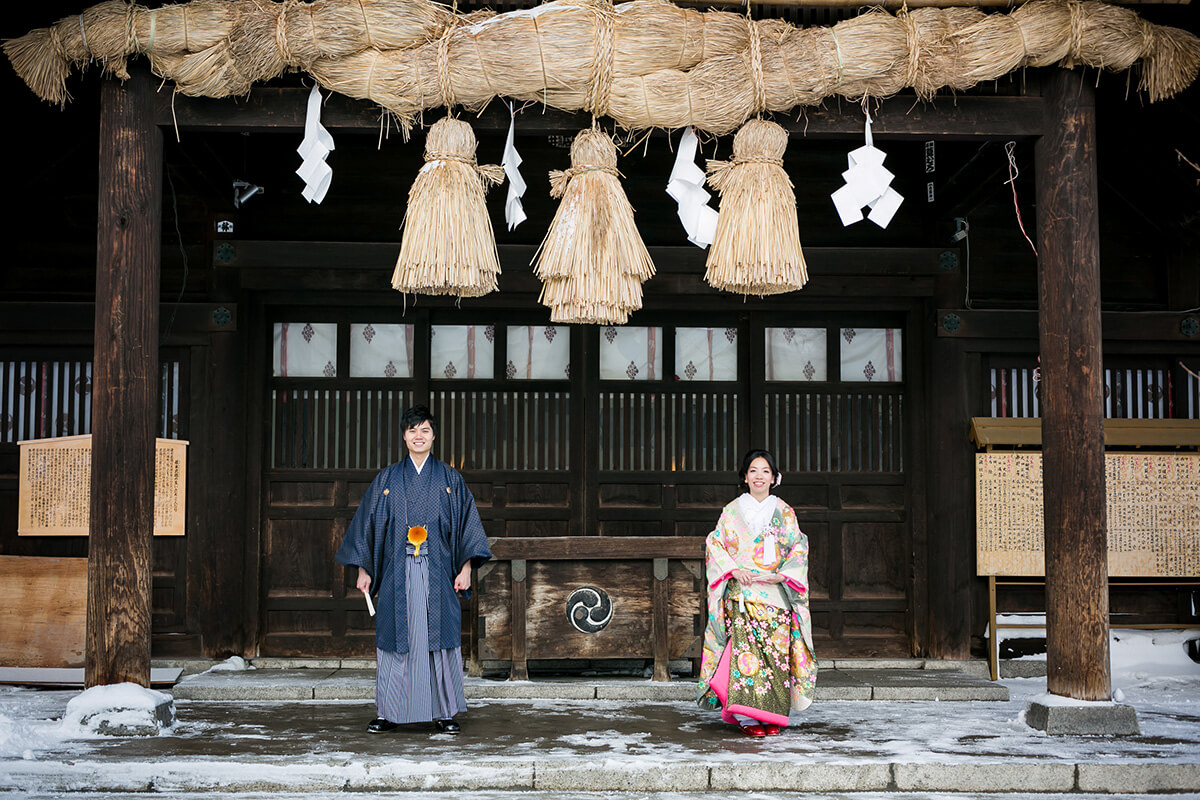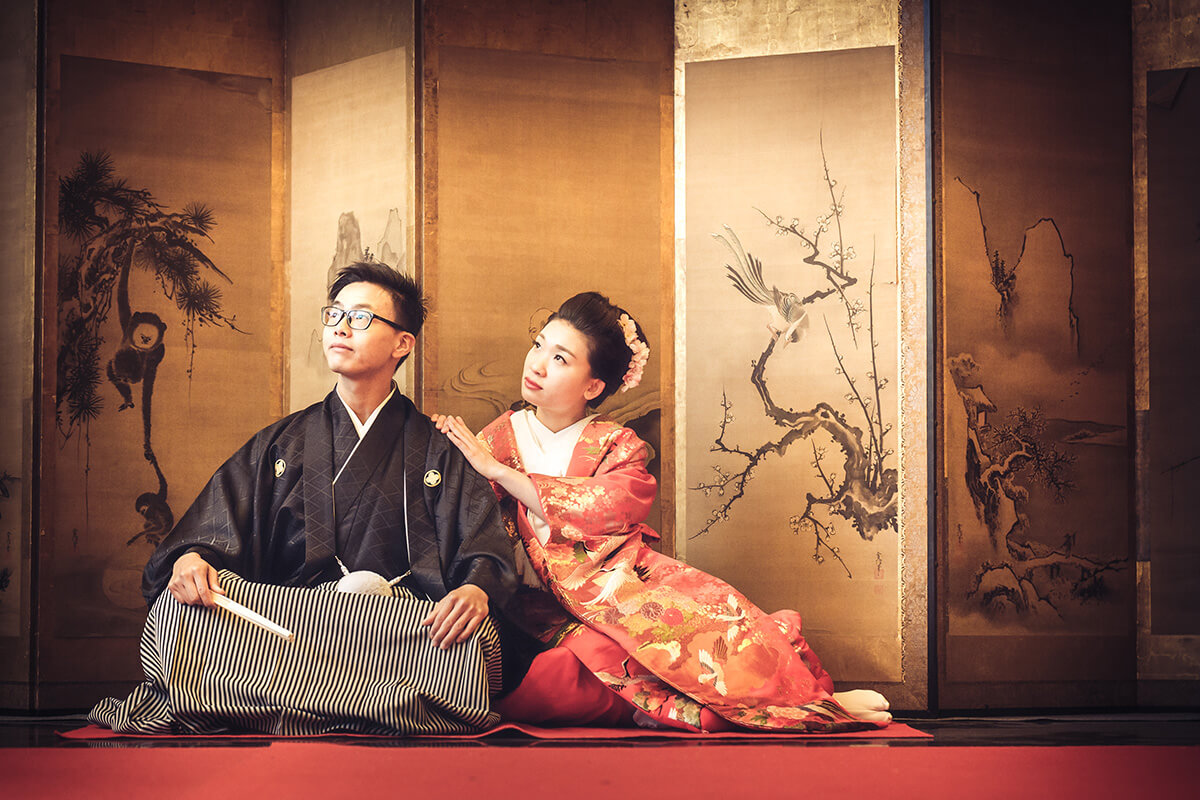 Take your kimono wedding shots in recommended Shinto shrines
If you want to take pictures in Otaru while wearing a kimono, the Shinto shrines in town are definitely your first choice. In addition to wearing a beautiful and intricate kimono, you can also immerse yourself in the traditional culture of Japan.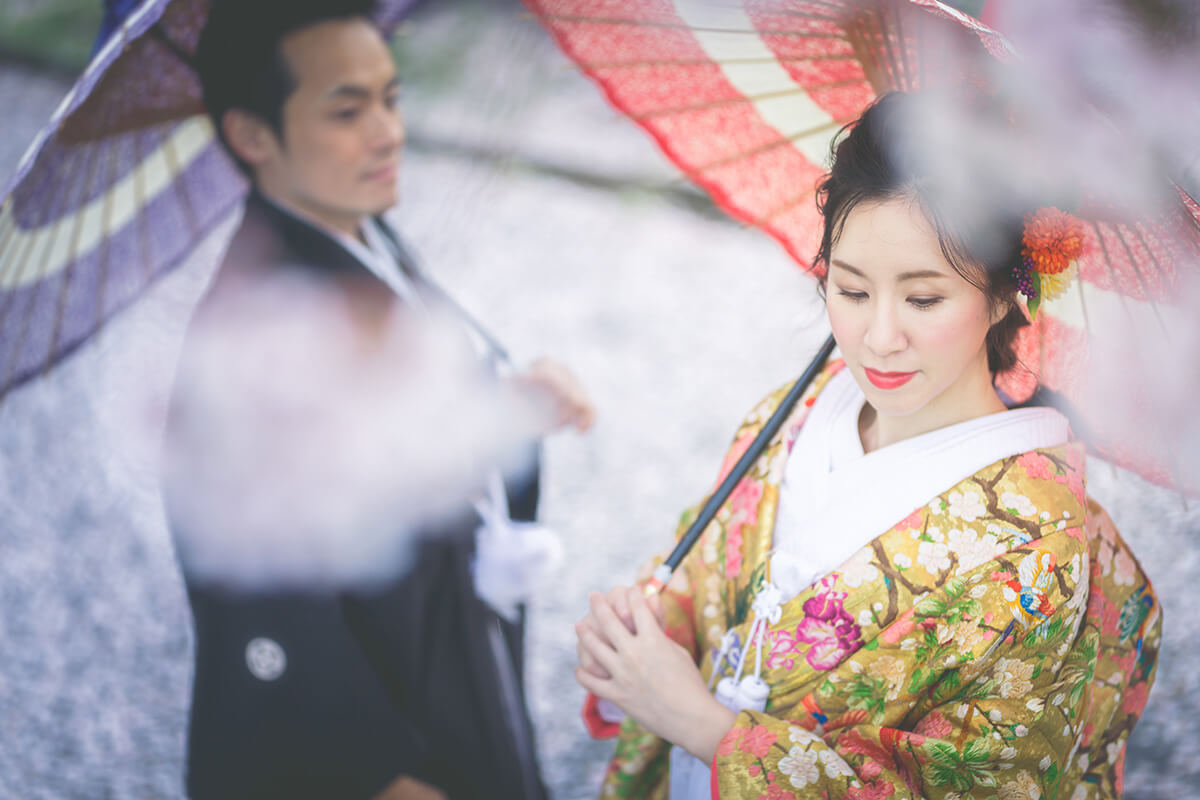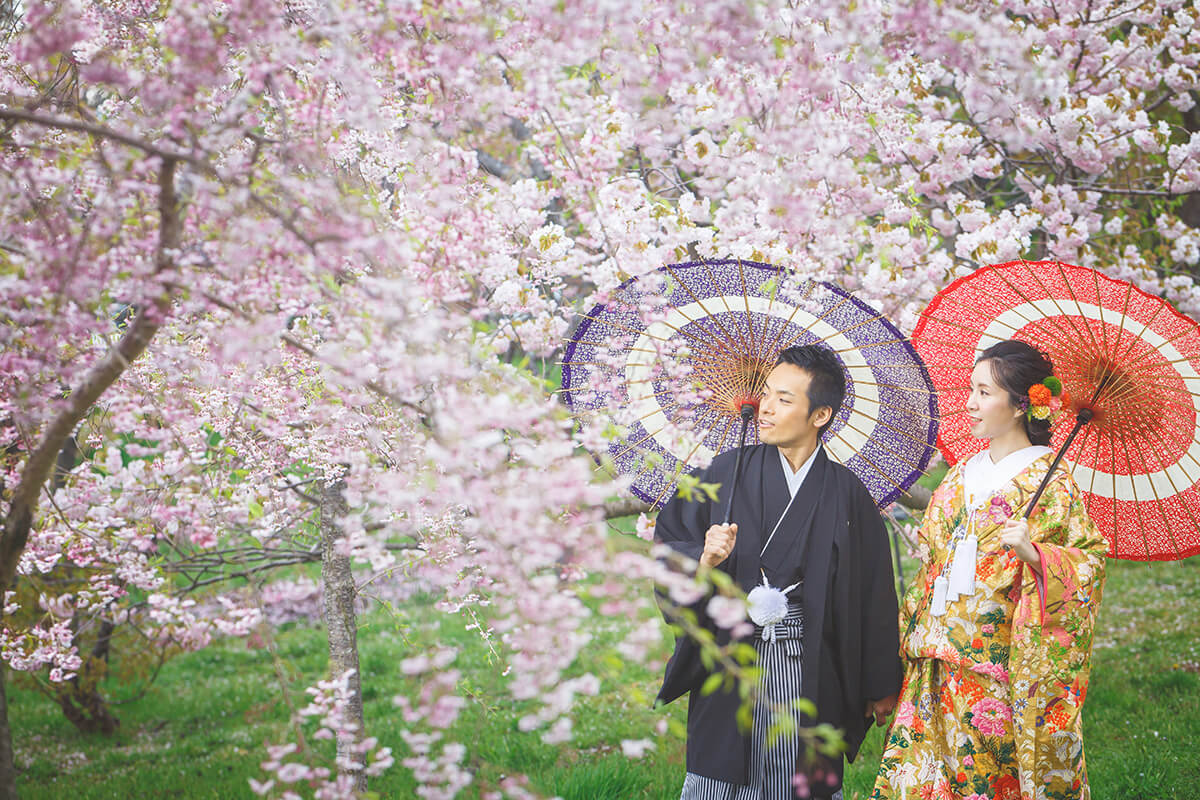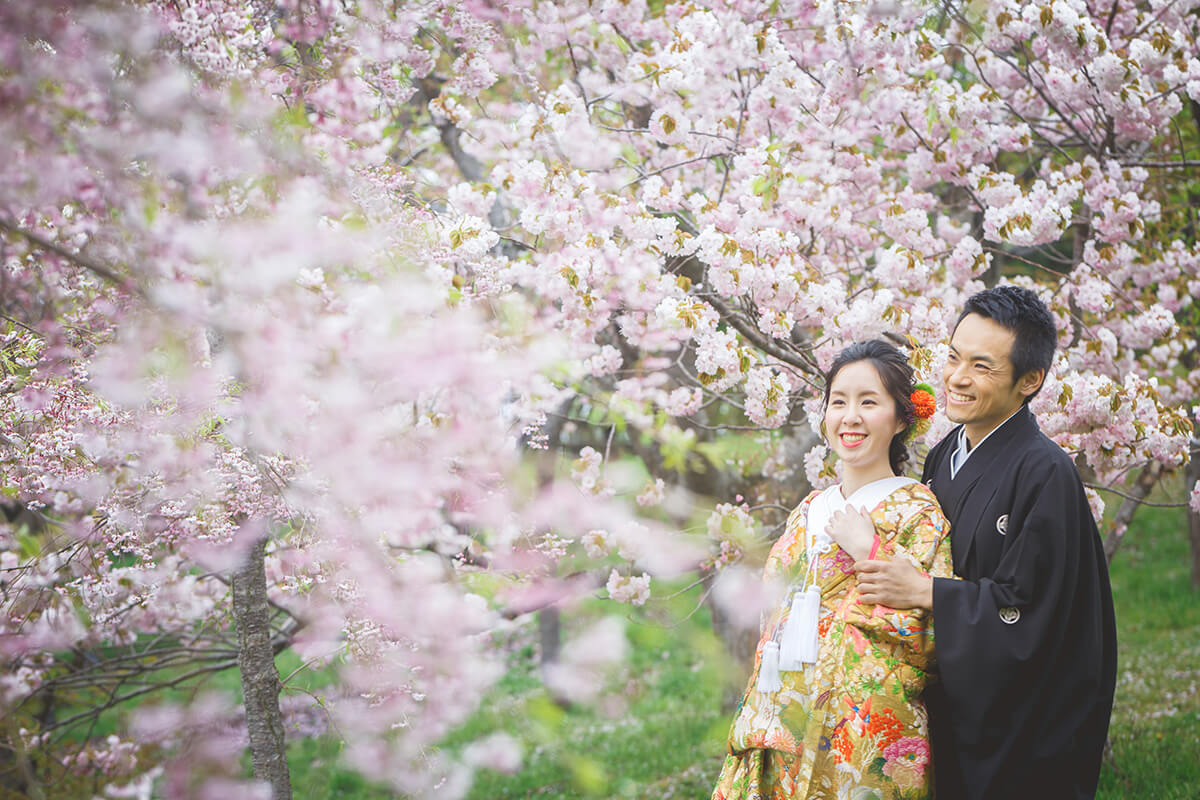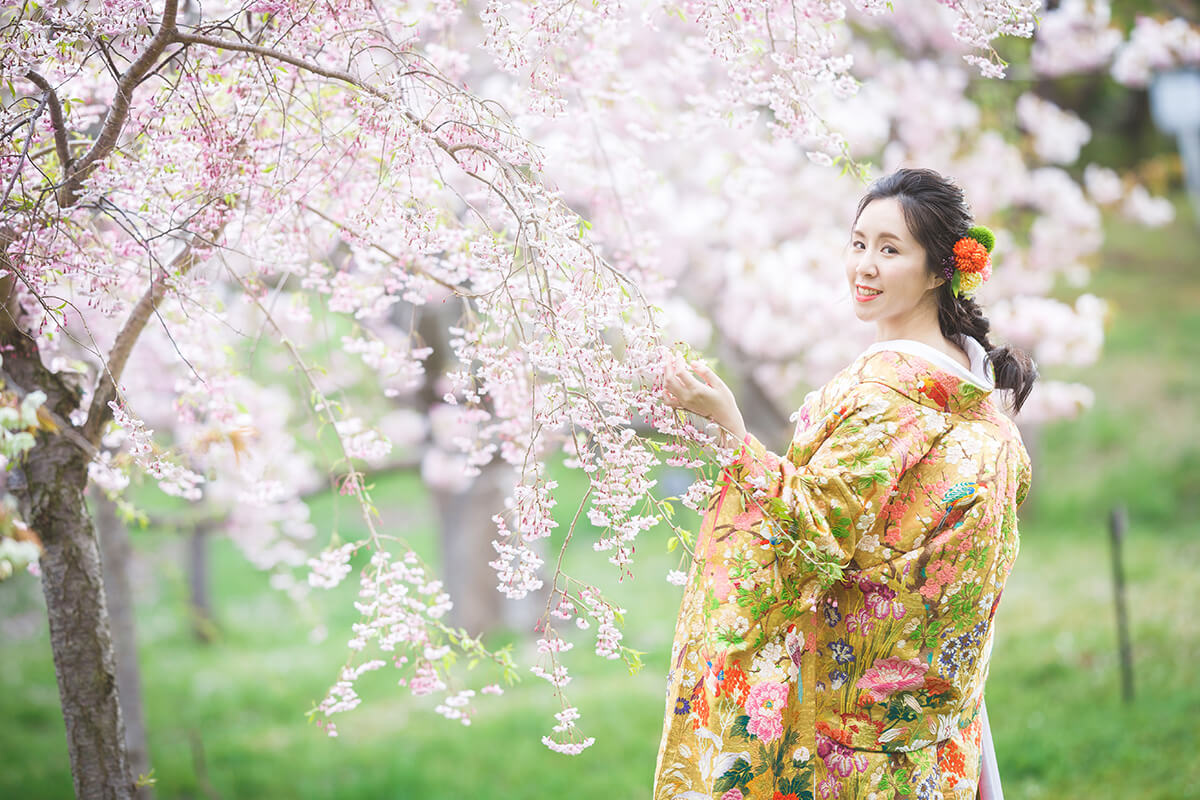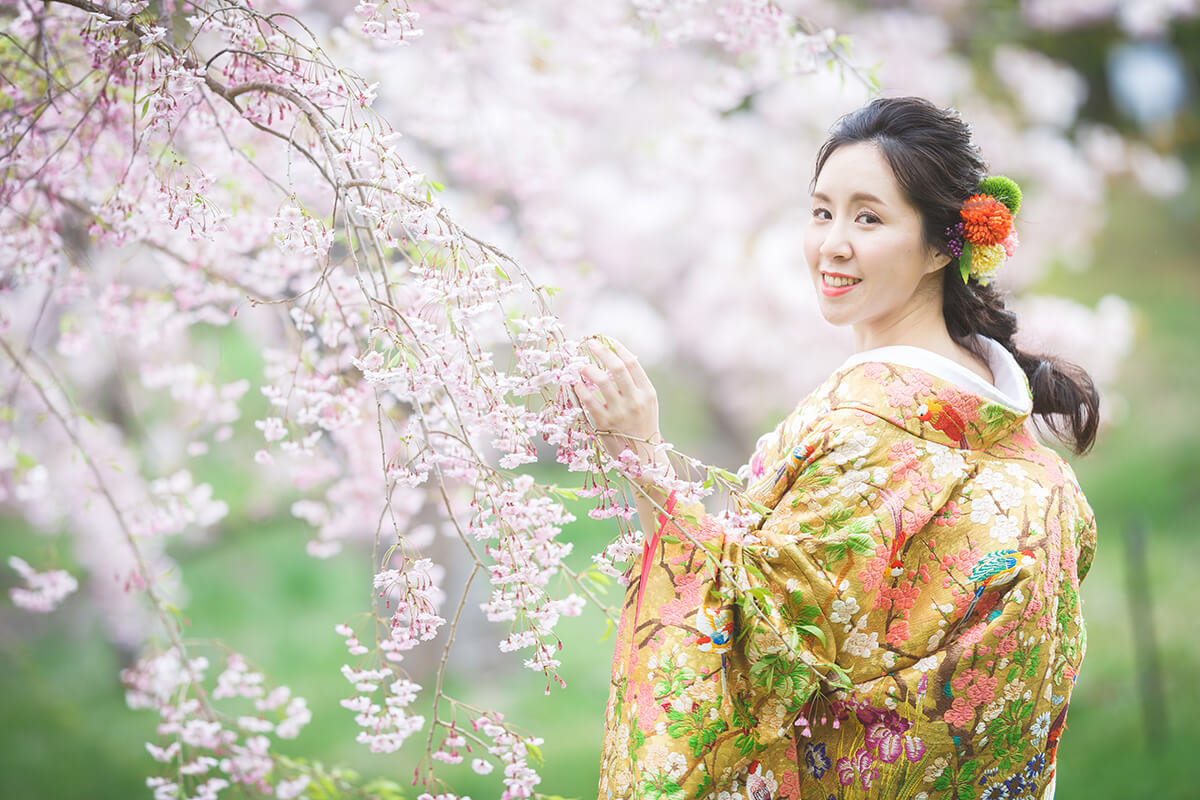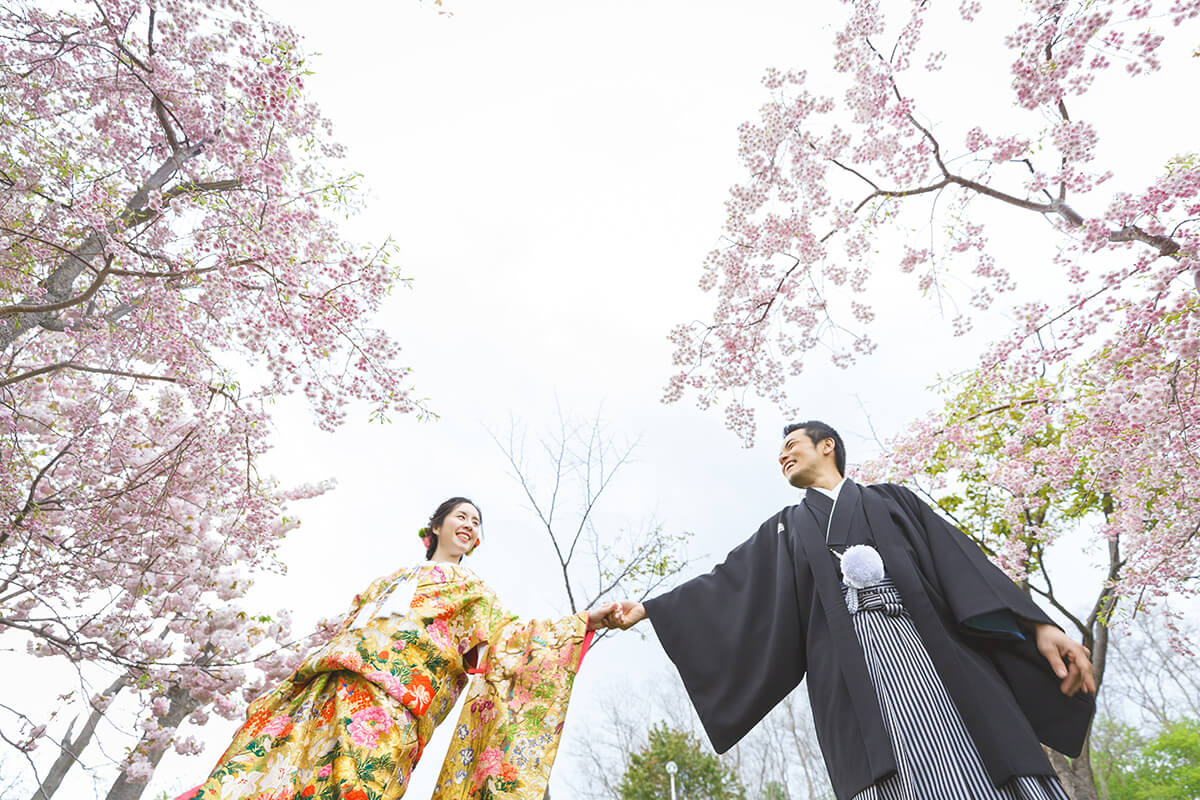 The beauty of cherry blossoms in Hokkaido
There are many parks in Otaru that feature some of the best spots in Hokkaido to enjoy the sheer beauty of nature. During the season for viewing cherry blossoms, you can take amazing photos in either a wedding dress or a kimono.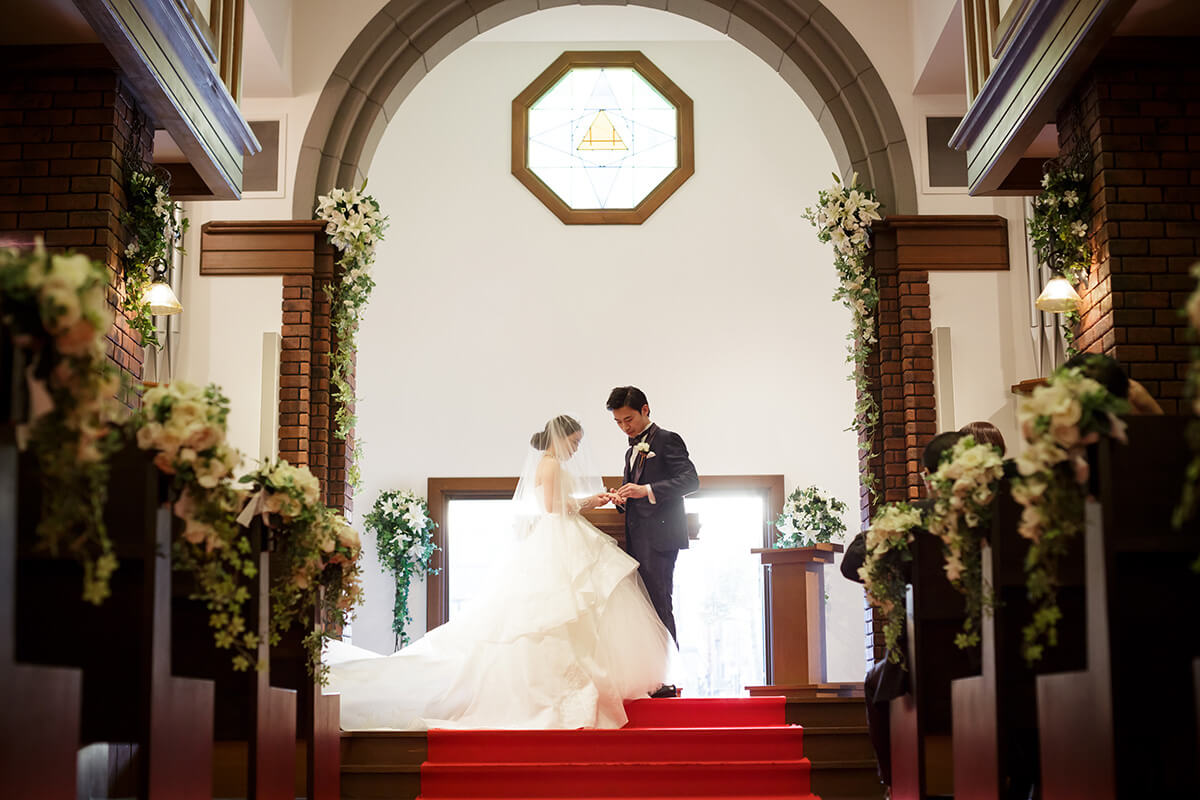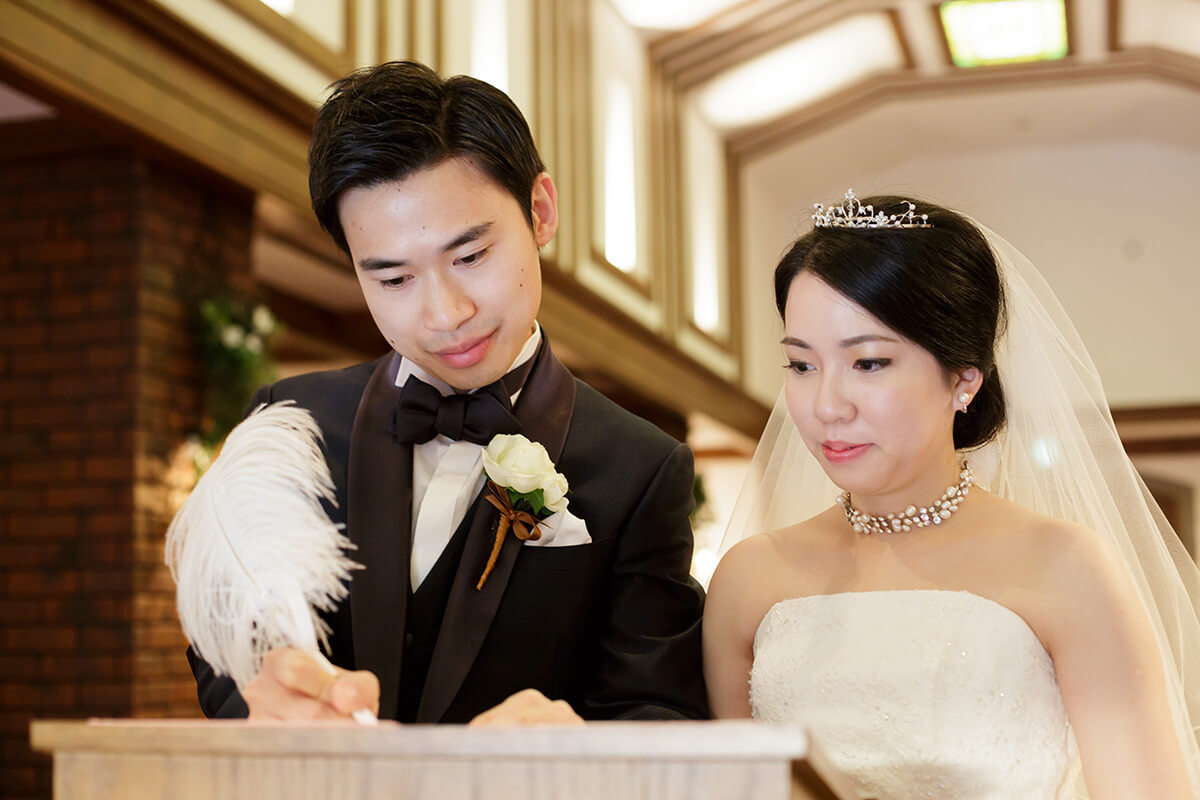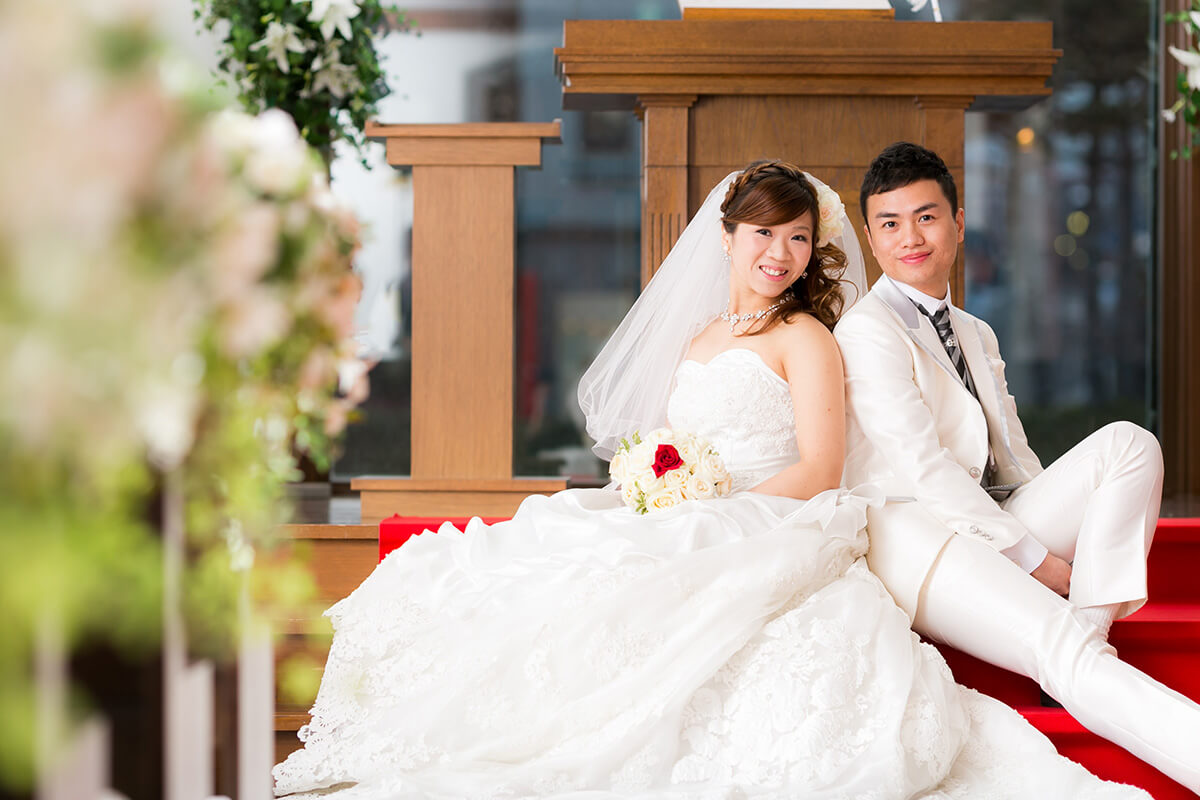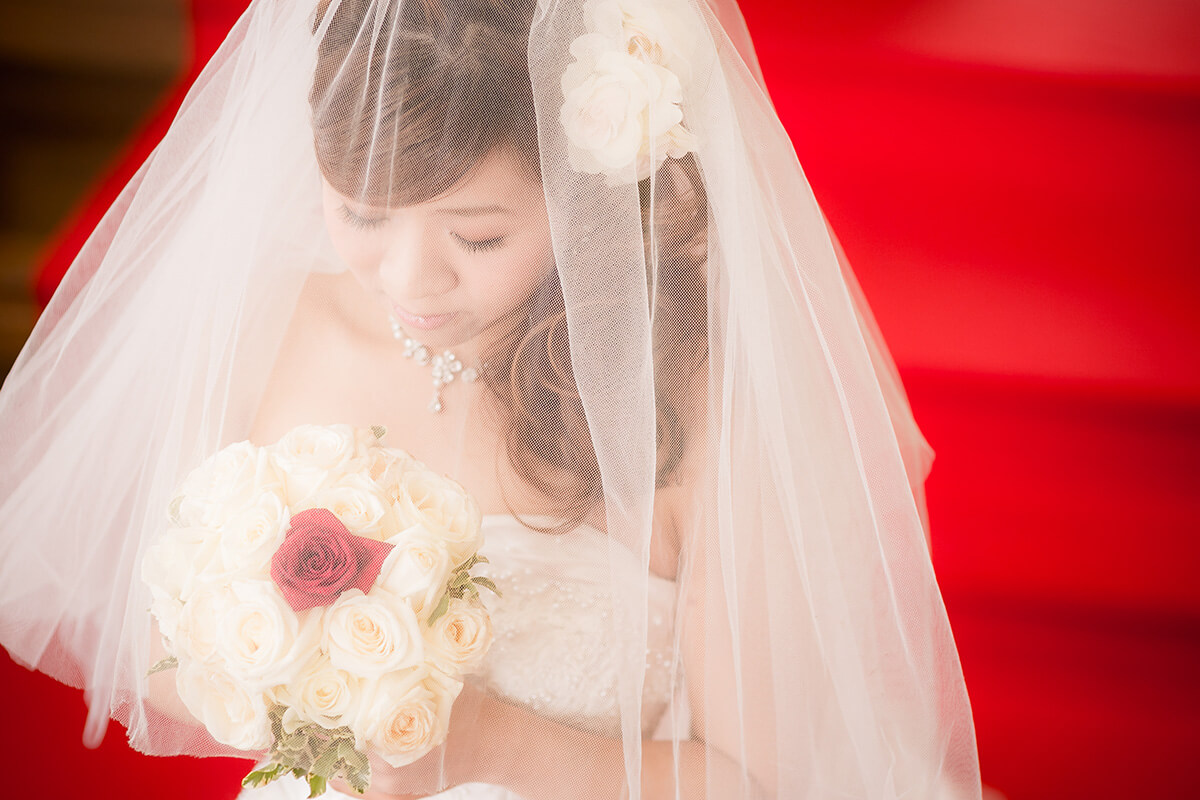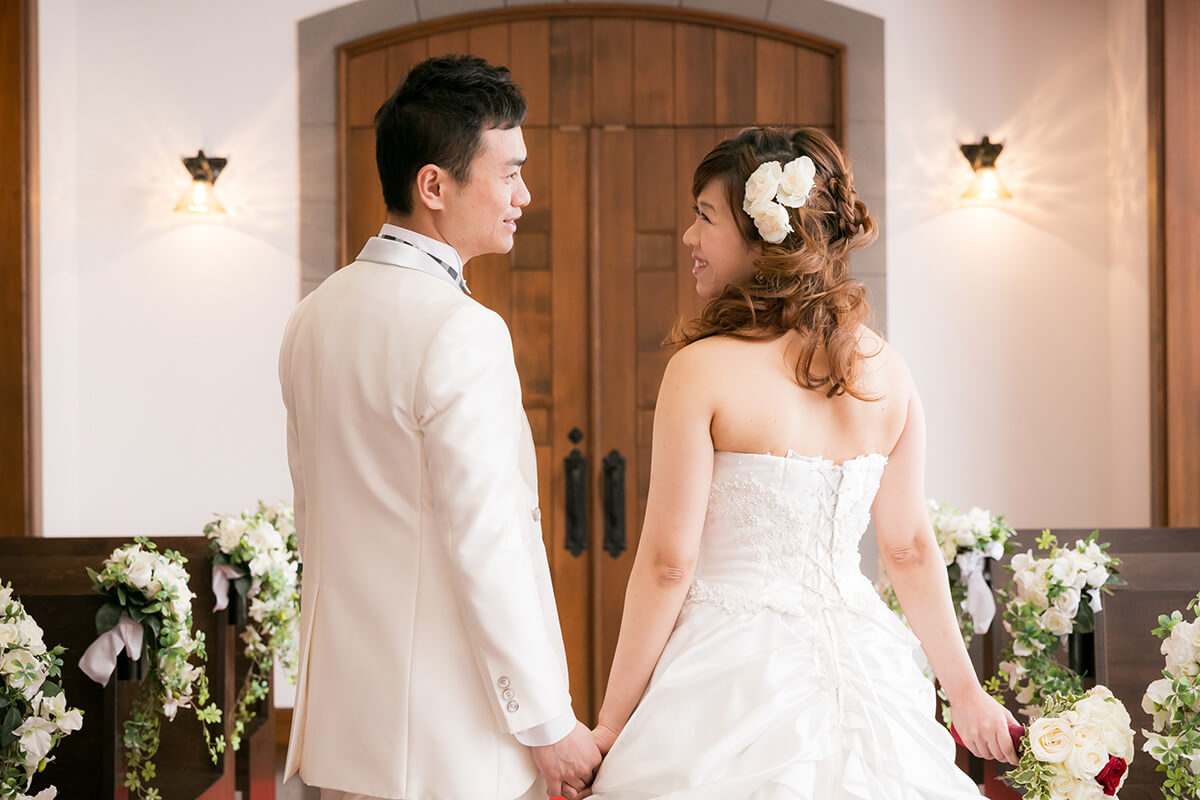 Z
Holding a proper church wedding in Otaru
When inside this classical and elegant church with its iconic orange-red brick architecture and high-end red suede carpets, you feel like you have been transported to a church in Europe. In addition to being an excellent place for wedding photos, holding church weddings here are also quite popular.