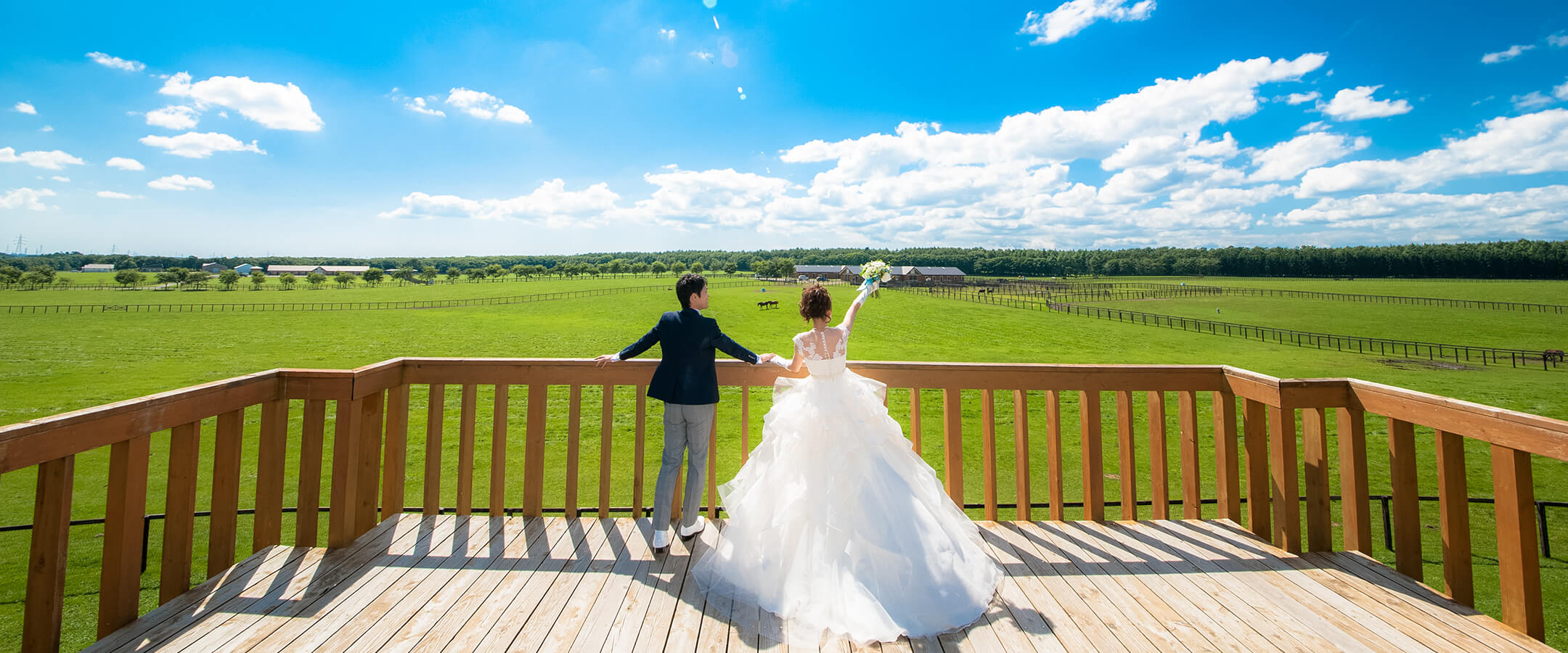 Northern Horse Park
[Add. Fee ¥66,000(including tax)]
[As 2 Locations/Including 2 hours of shooting and 1 horse fee]
[Shooting with one pony ADD.FEE ¥11,000(including tax)]
A popular attraction that allows you to be in close contact with nature and horses Northern Horse Park, located in Tomakomai, Hokkaido, is a new tourist farm, established based on the concept of forging the horse-earth-human togetherness. Being in the open country with a rich variety of natural landscapes, one can be in close contact with horses and even experience horseback riding. In addition, the wide range of gardens, recreational facilities and activities also attract many tourists.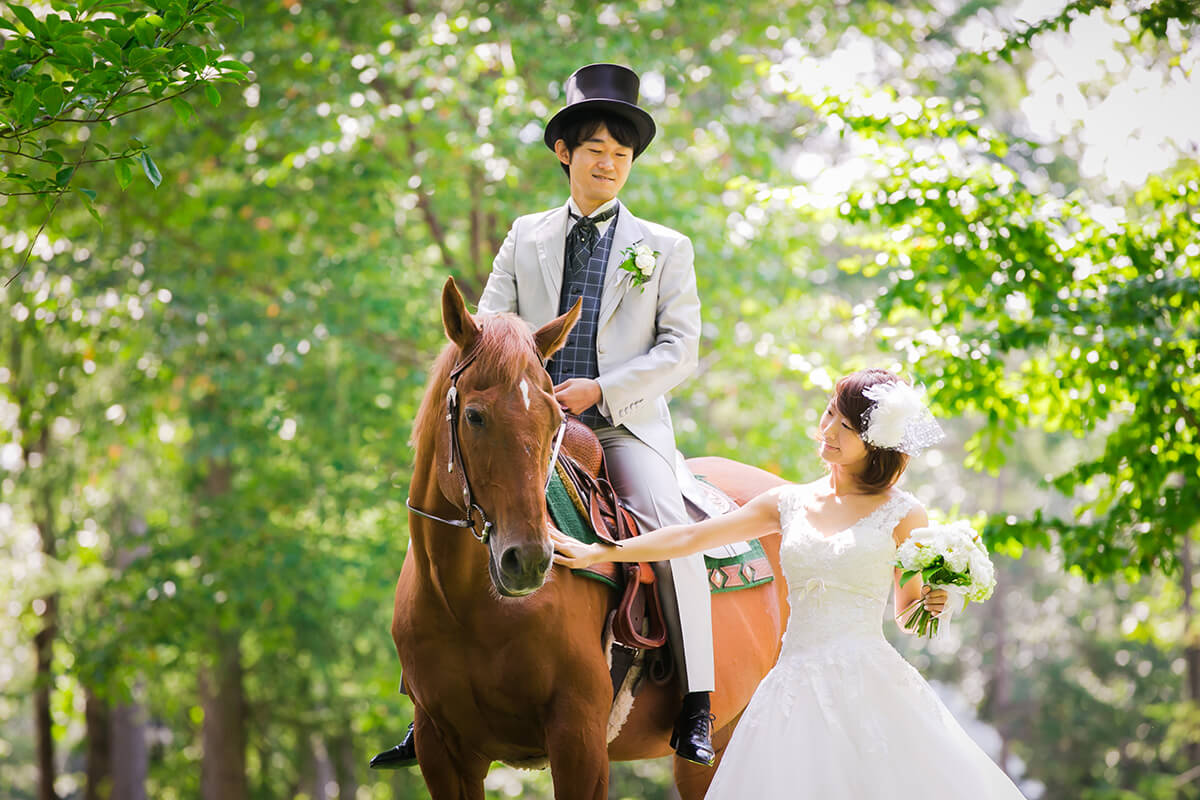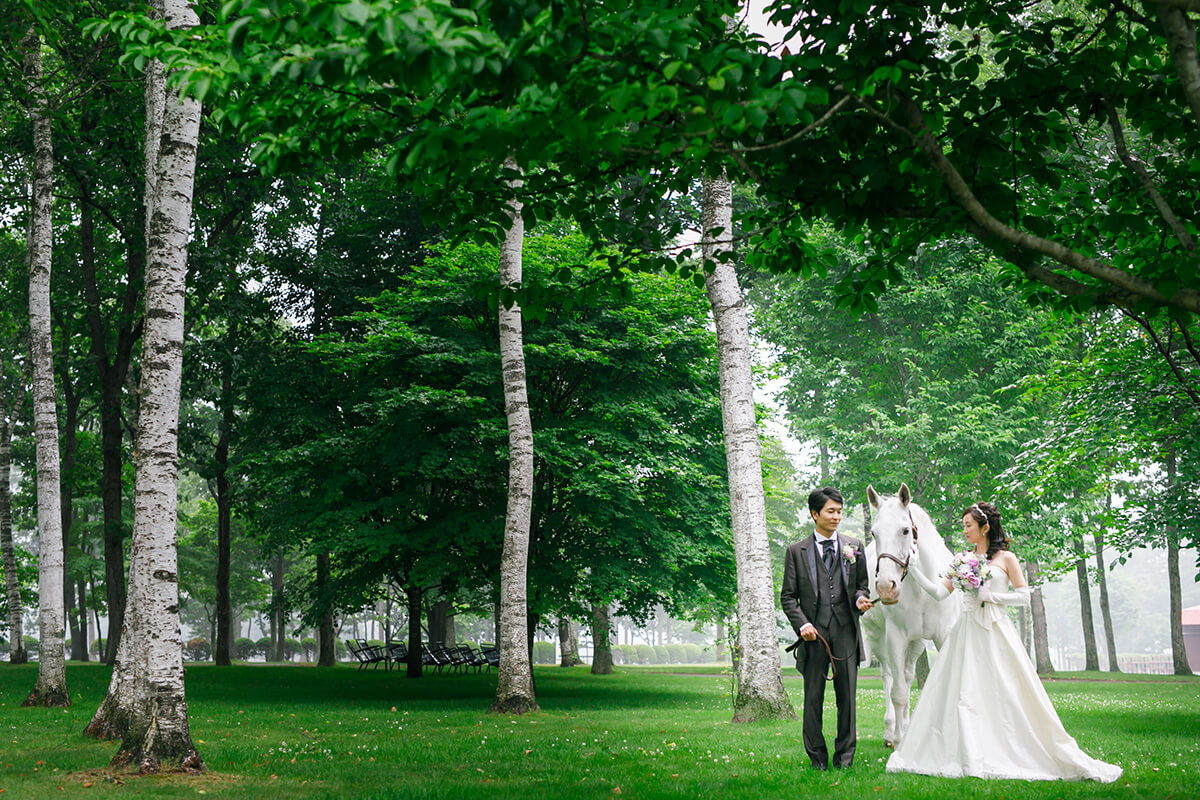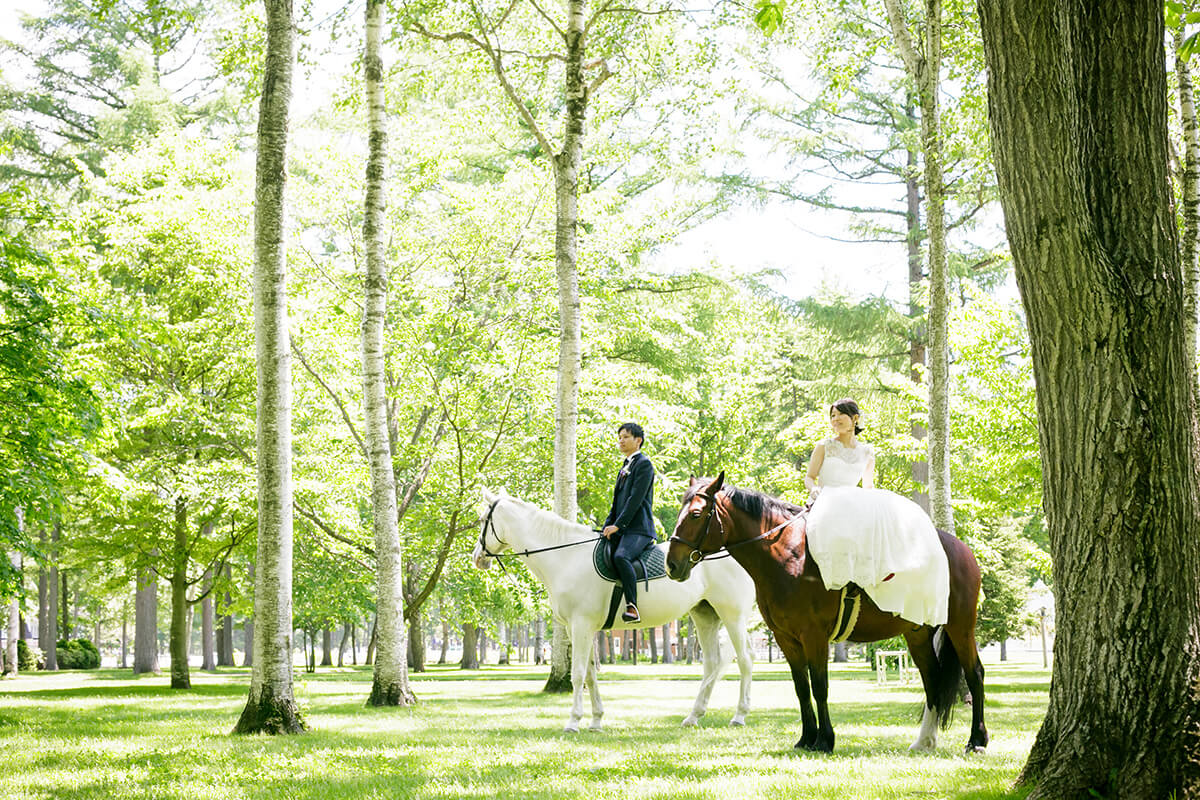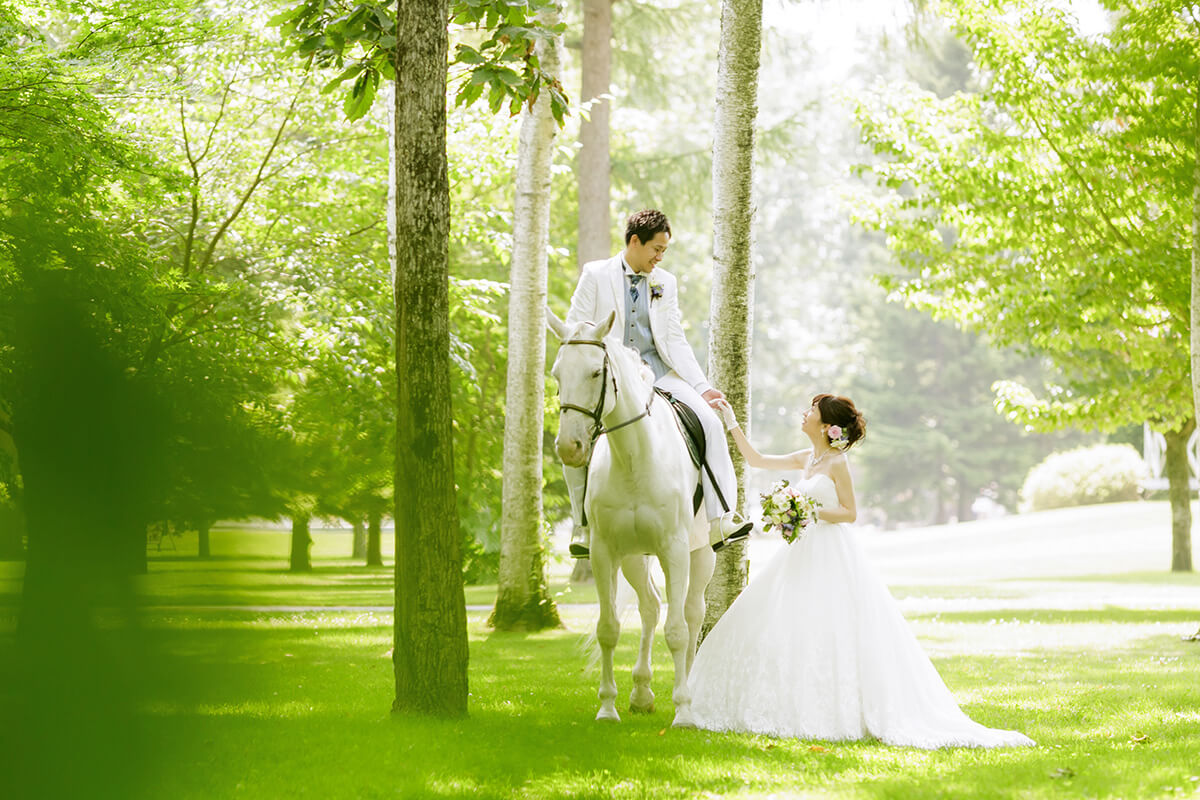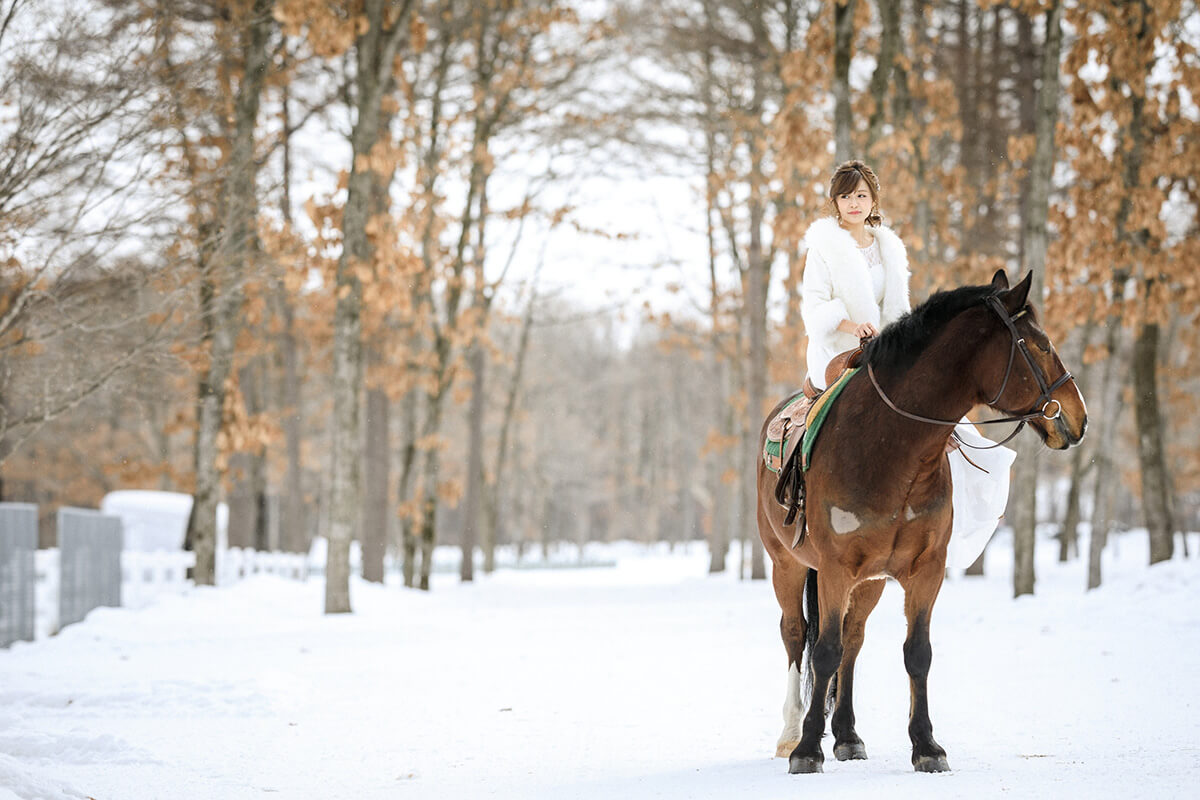 An unforgettable experience -- horse wedding photos
As you horseback ride through the beautiful garden dressed in fancy clothes and feel the cool breeze in your hair, you could, just for a moment, perceive yourself as Prince Charming or a handsome knight. This special wedding photography experience can only be brought to you at Northern Horse Park.