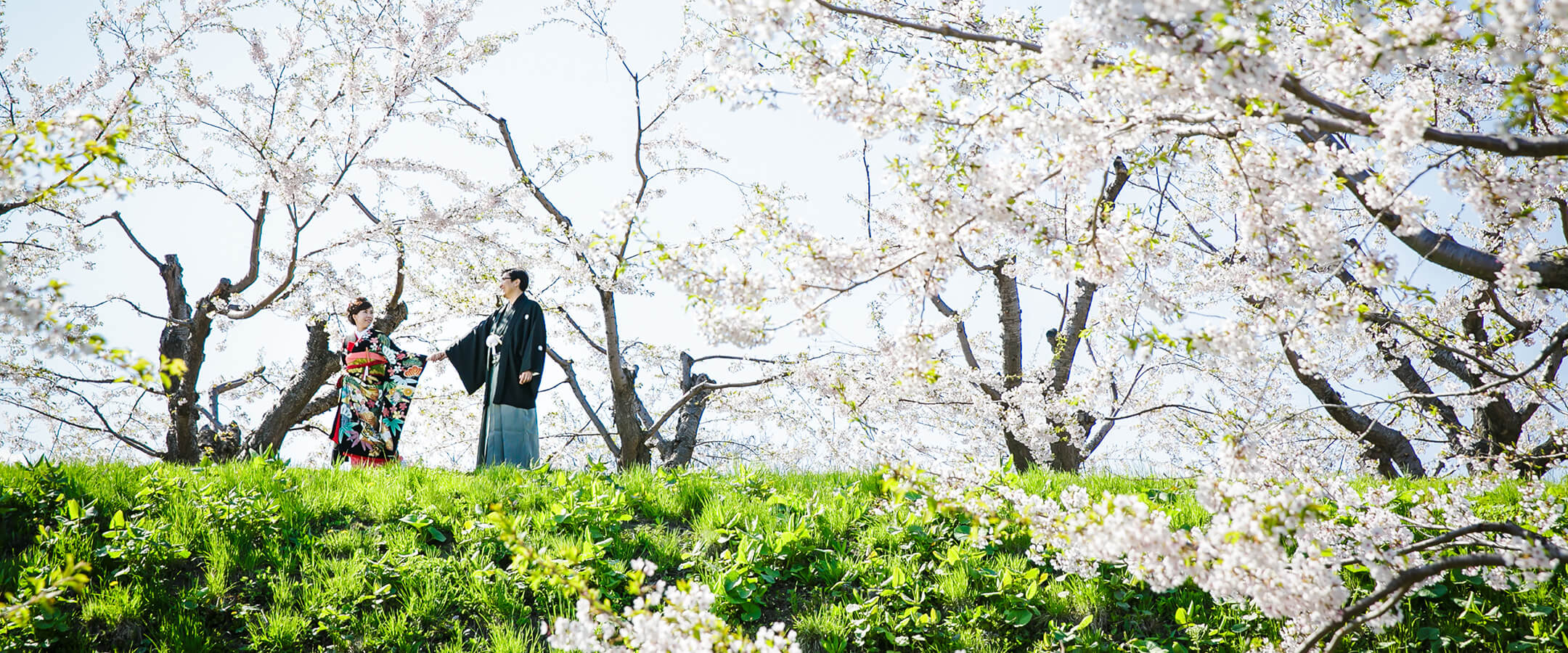 Hakodate
[Add. Fee ¥110,000(including tax)]
[As more than 4 Locations]
Hakodate, a city surrounded by the sea Hakodate is located in the southeast of Hokkaido and is a tourist city that is visited by more than 4 million tourists per year. Hakodate is surrounded by the sea, and thanks to the grace of the sea, it is famous for its seafood, including fish and shellfish. Coupled with its natural hot springs, this is a resort that heals and satisfies both physical and mental needs. In addition, it also boasts the Hakodate night view, one of the top three well-known night views in Japan. Witness Hakodate's misty lights and be blown away by its beauty.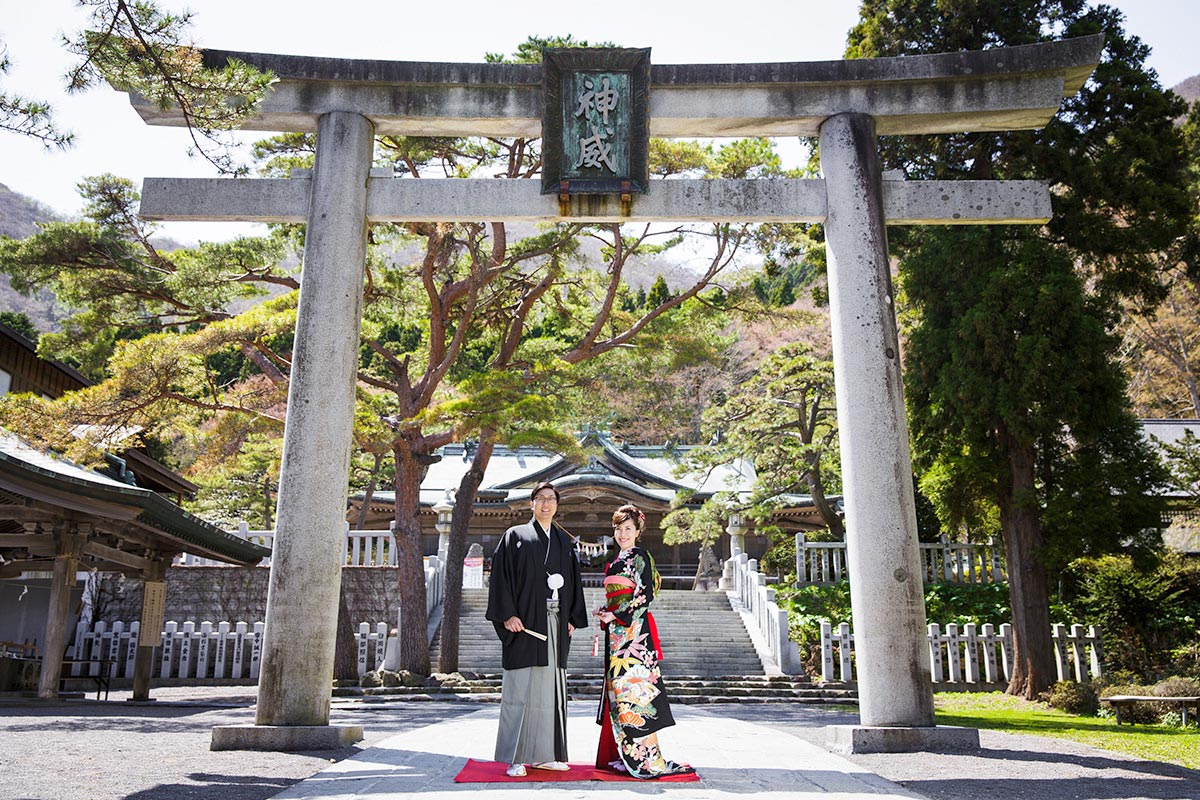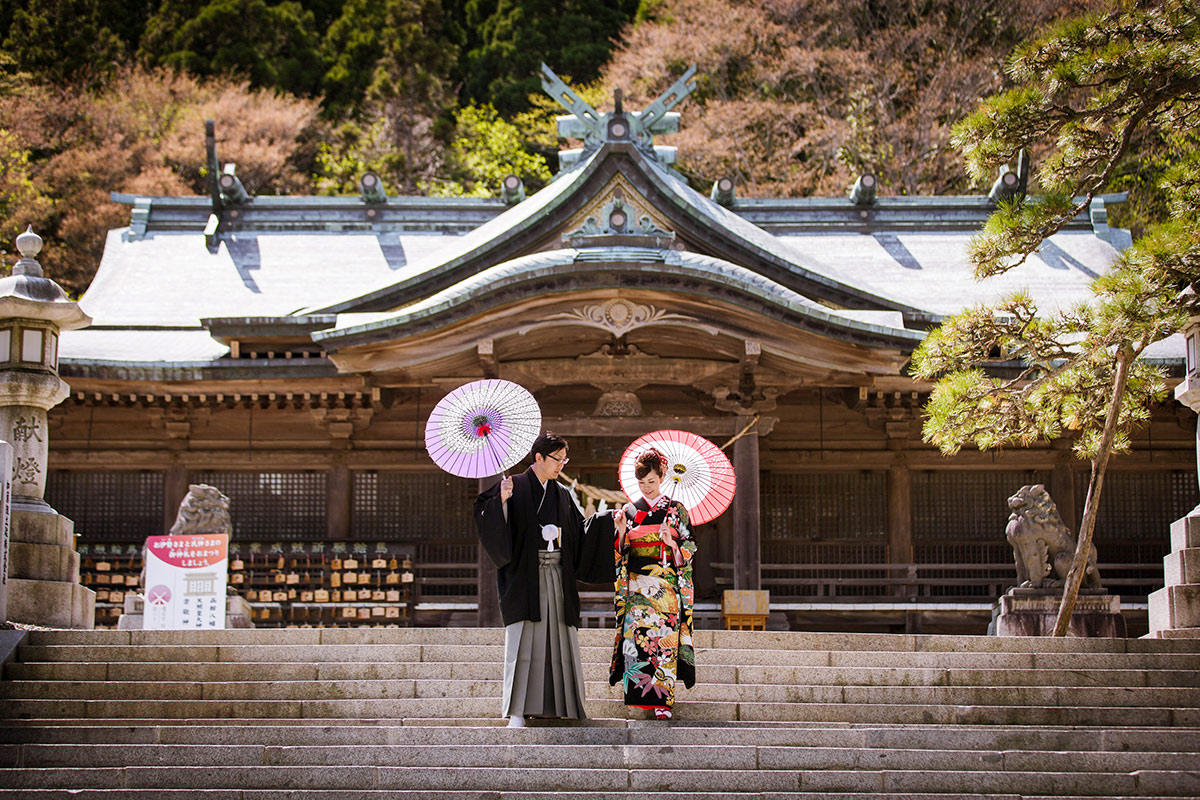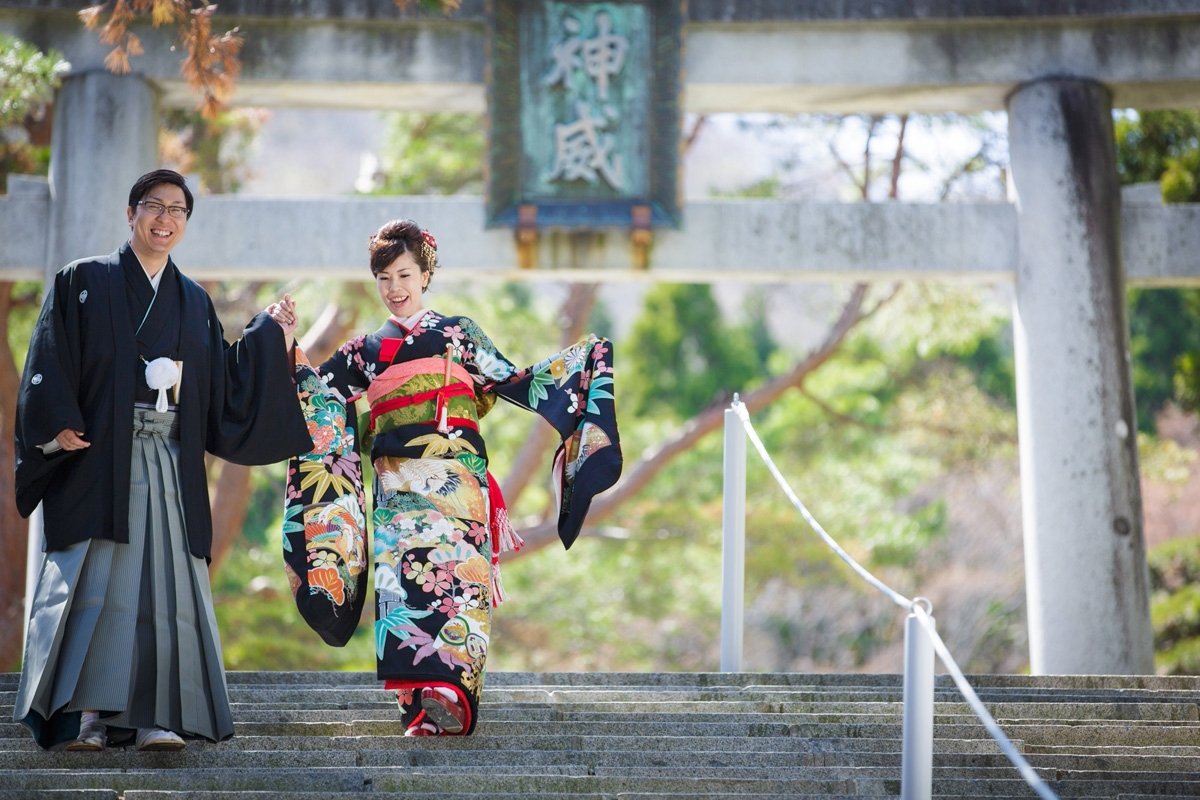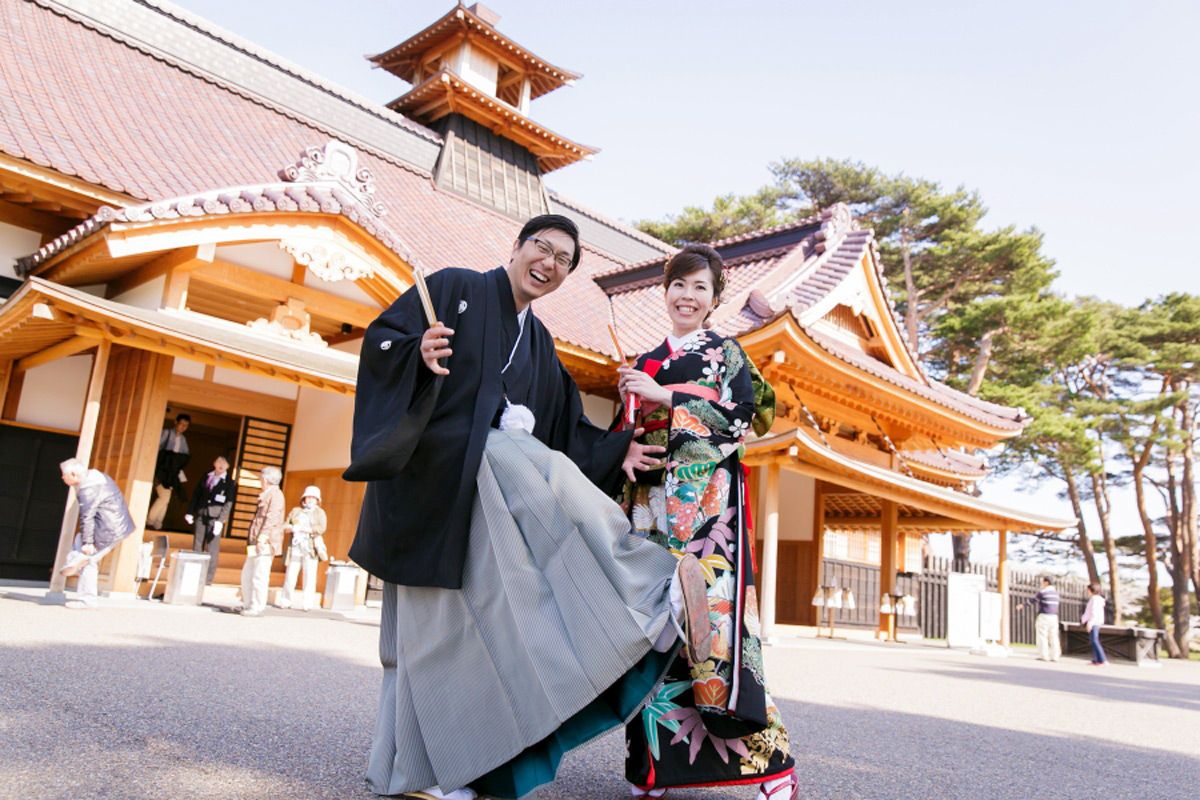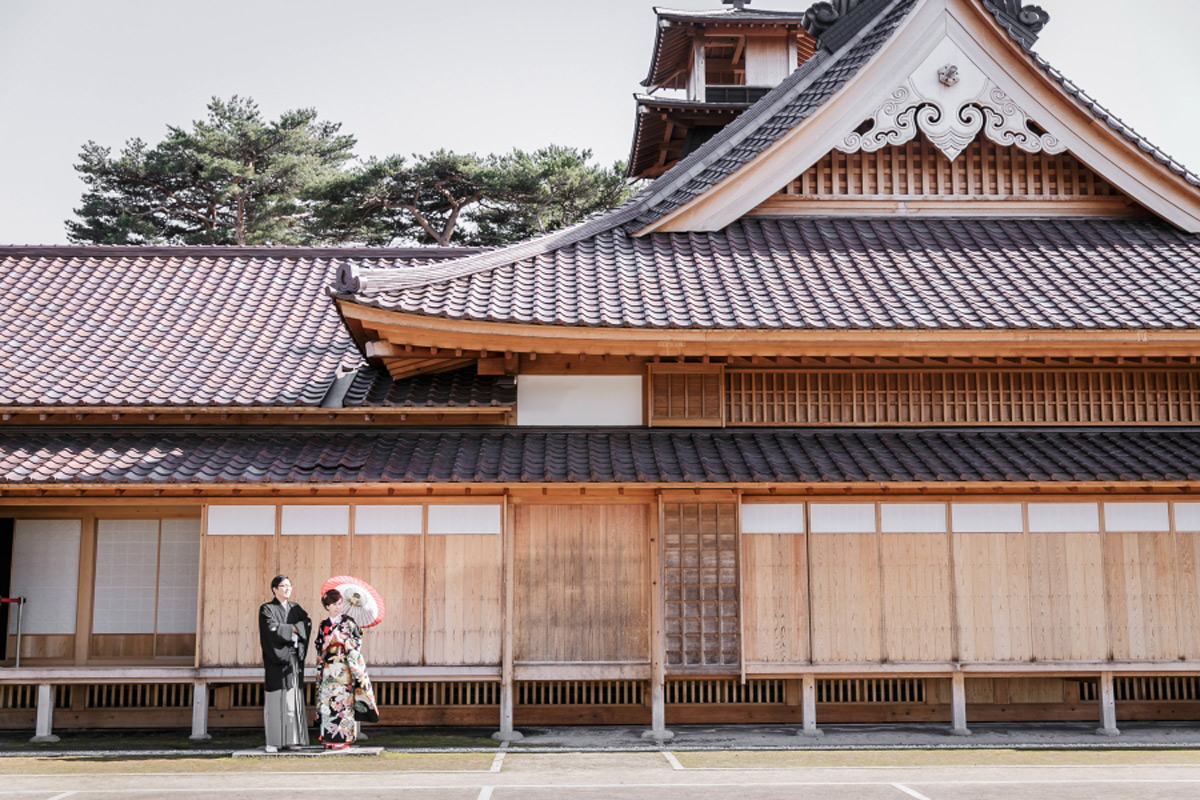 The unusually charming Hakodate Hachiman Shrine
Hakodate Hachiman Shrine has been worshiped ever since its completion in 1445. The shrine that we see nowadays is the result of its renovation in 1915. The architectures with profound history and unusual charm are fascinating and the beautiful scenery of Tsugaru Strait can also be seen from within the Shrine. This is a photogenic spot that enables one to experience the solemn atmosphere of the Shrine.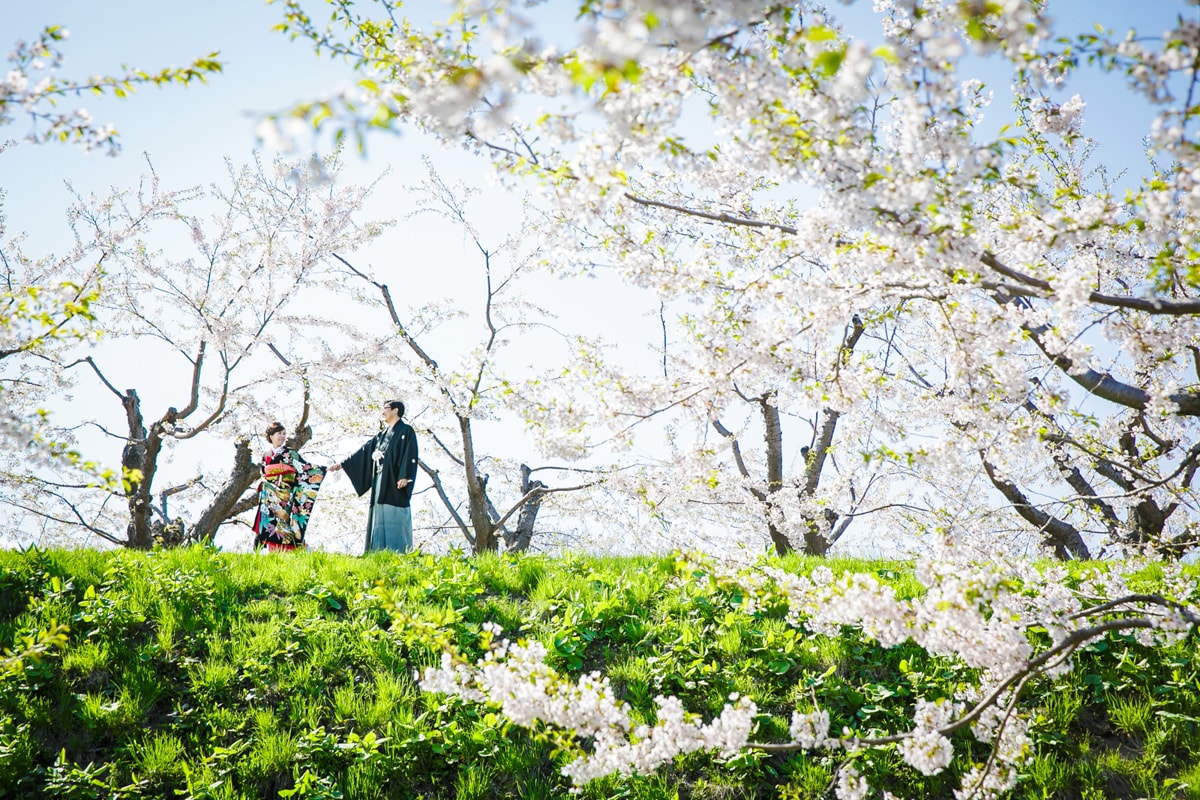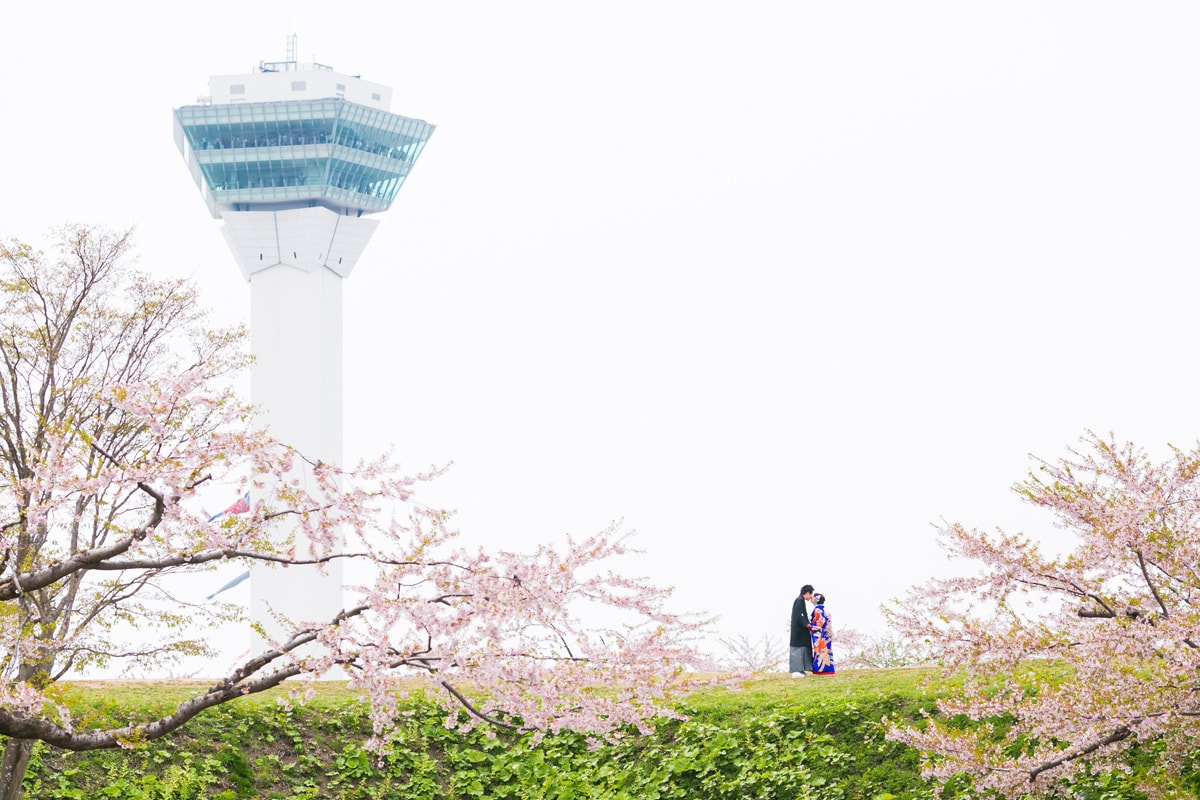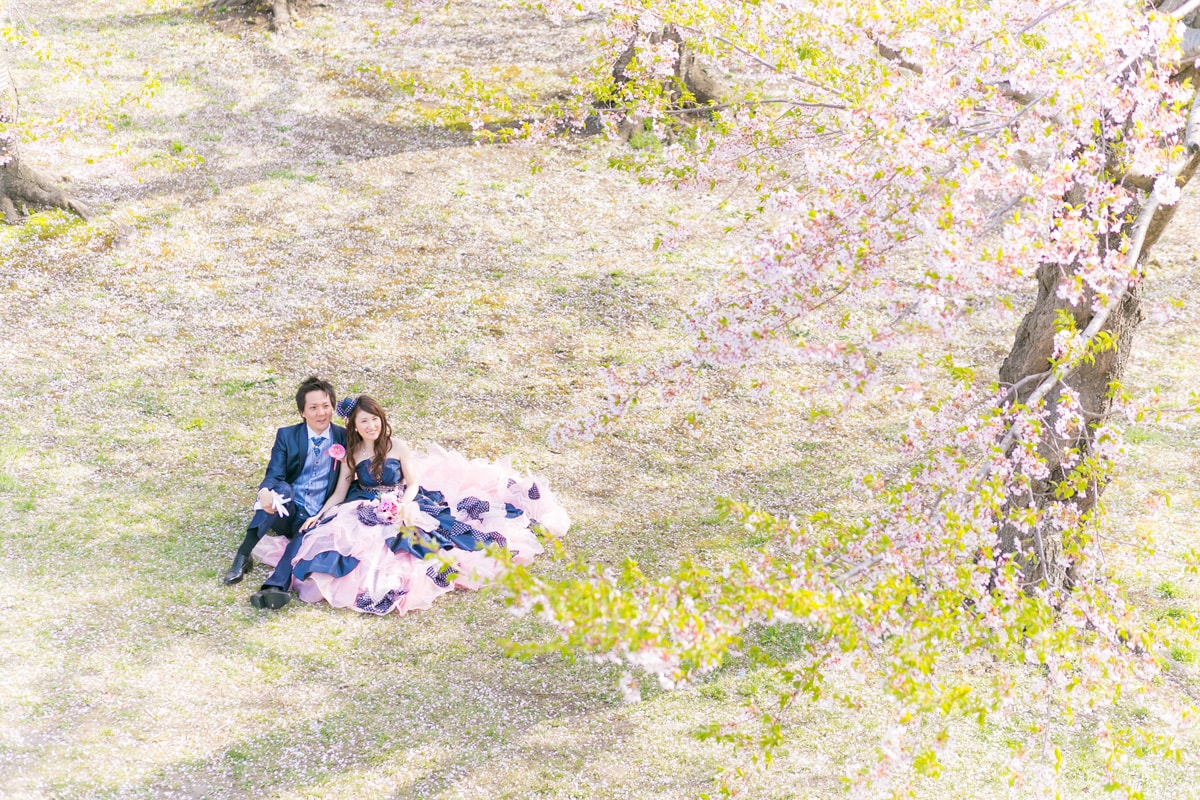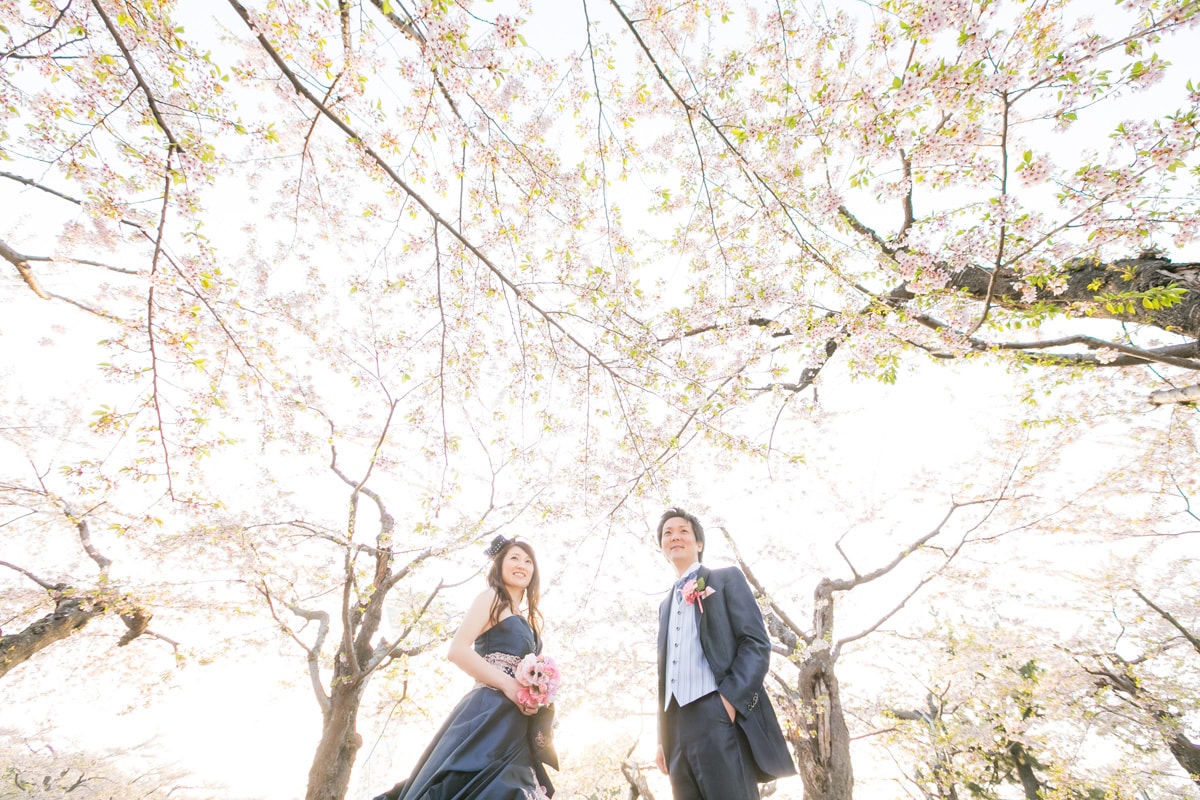 The spring of Goryōkakusees the gorgeous Cherry Avenue makes the scene
Designated as a national historic site, Hakodate's Goryōkaku is surrounded by more than 1,600 cherry trees. When all the cherry blossoms bloom in spring, the superb view is a must-see for all visitors. The cherry blossom attraction awaits your visits as spring breeze comes, allowing you to enjoy the fun of shooting wedding photography with the blessings of the God of Spring. Cherry blossom season: late April to early May