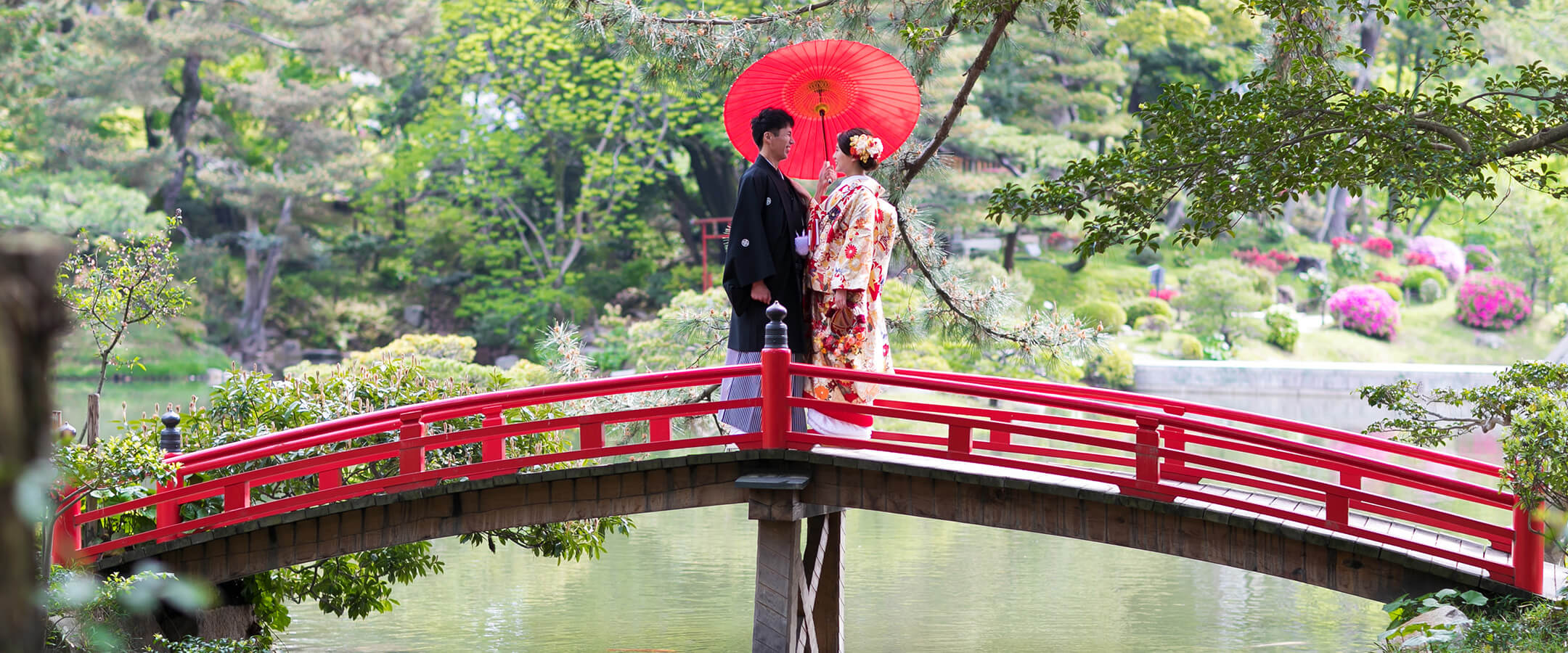 Shukkeien
Each season has its own charm, foliage Japanese garden. Shukkei-en has been built in 1620, here is one of the greatest Japanese gardens in Hiroshima. Here is said to mimic the West Lake- famous worldwide Scenic Spots in China. In the middle of the garden, big lake with lots of islands here. Walking through the ravine, bridge, and gazebo, you can enjoy the harmony between nature and art. You can enjoy the view of each season in this foliage Japanese garden.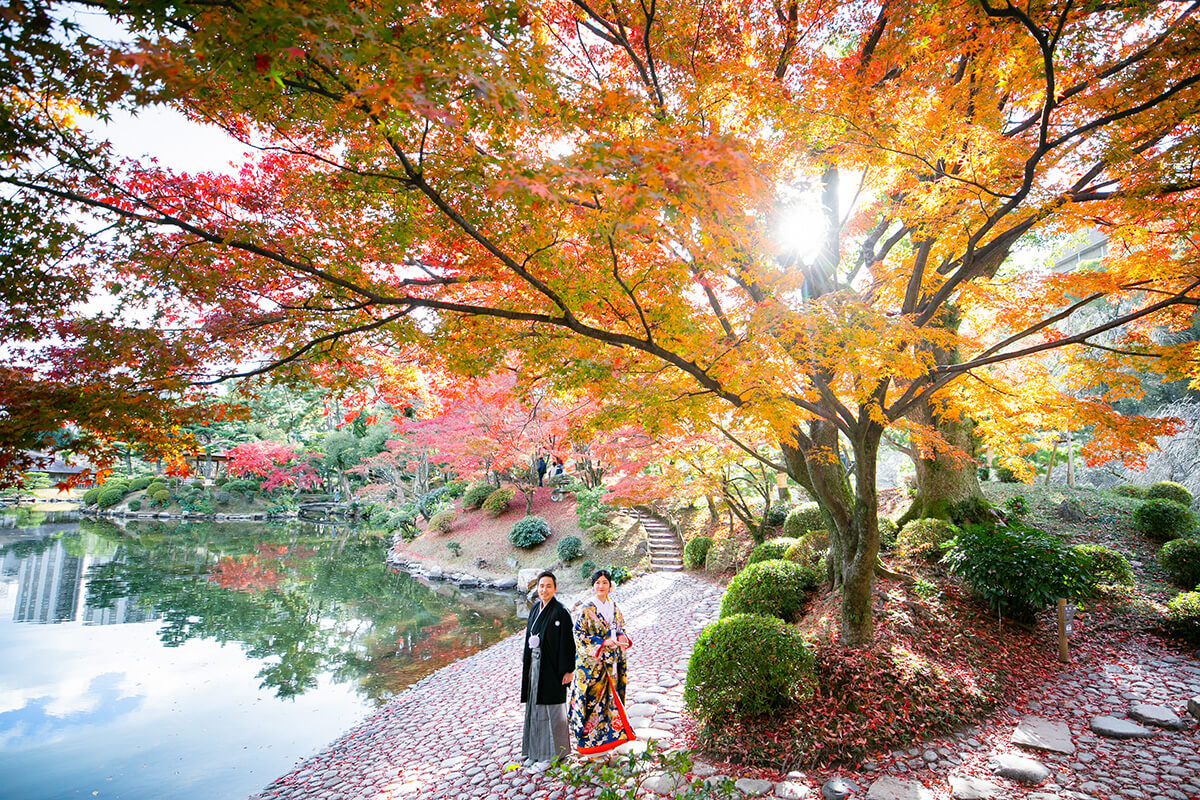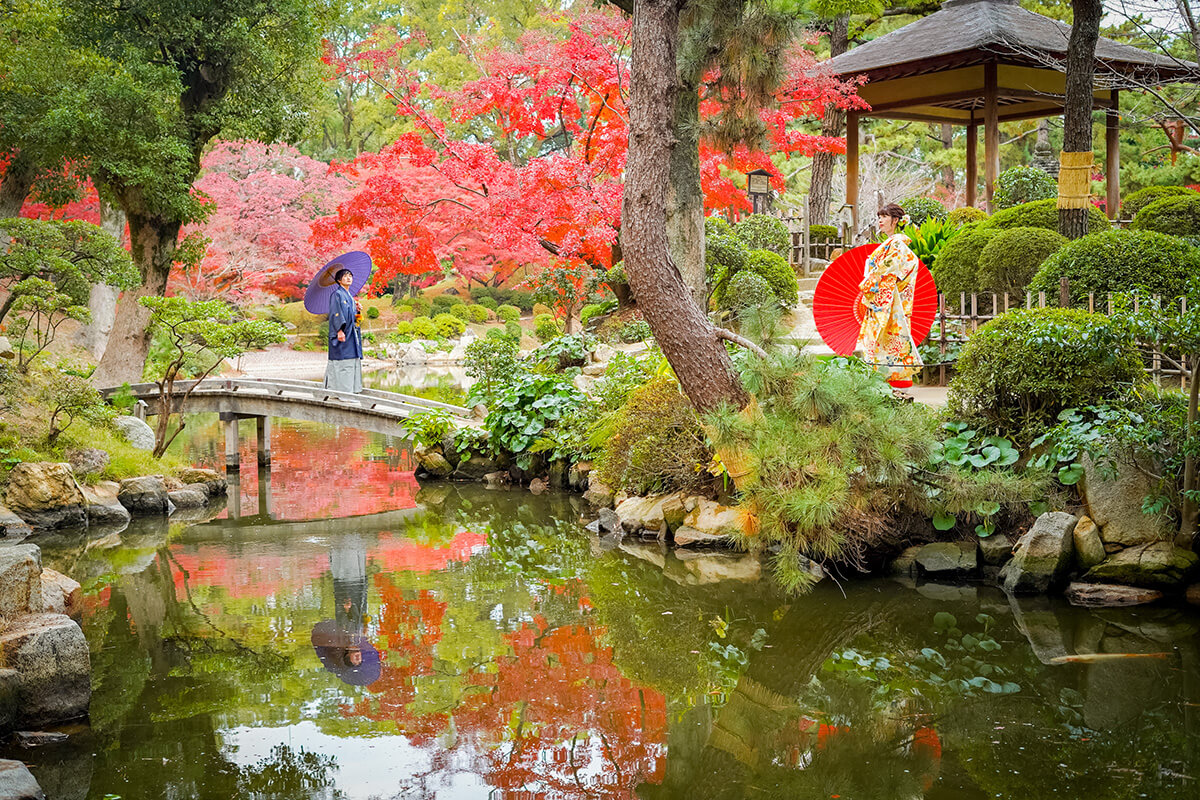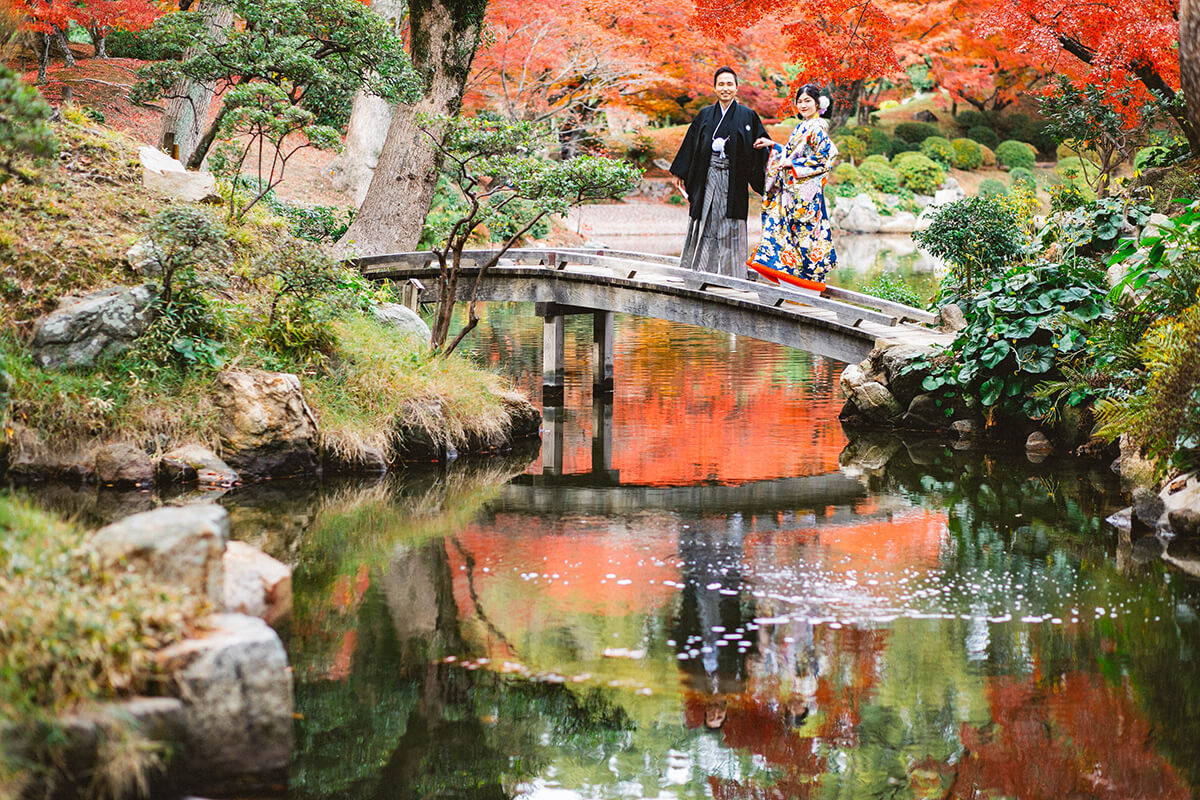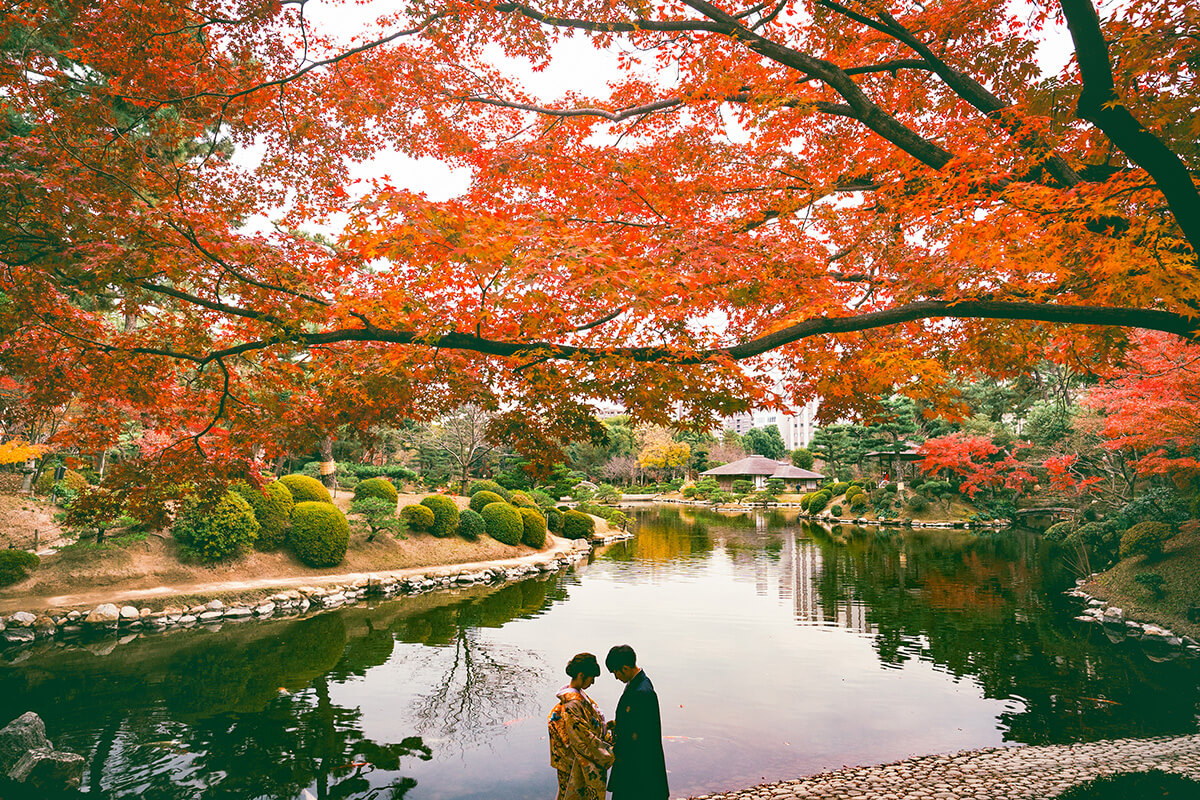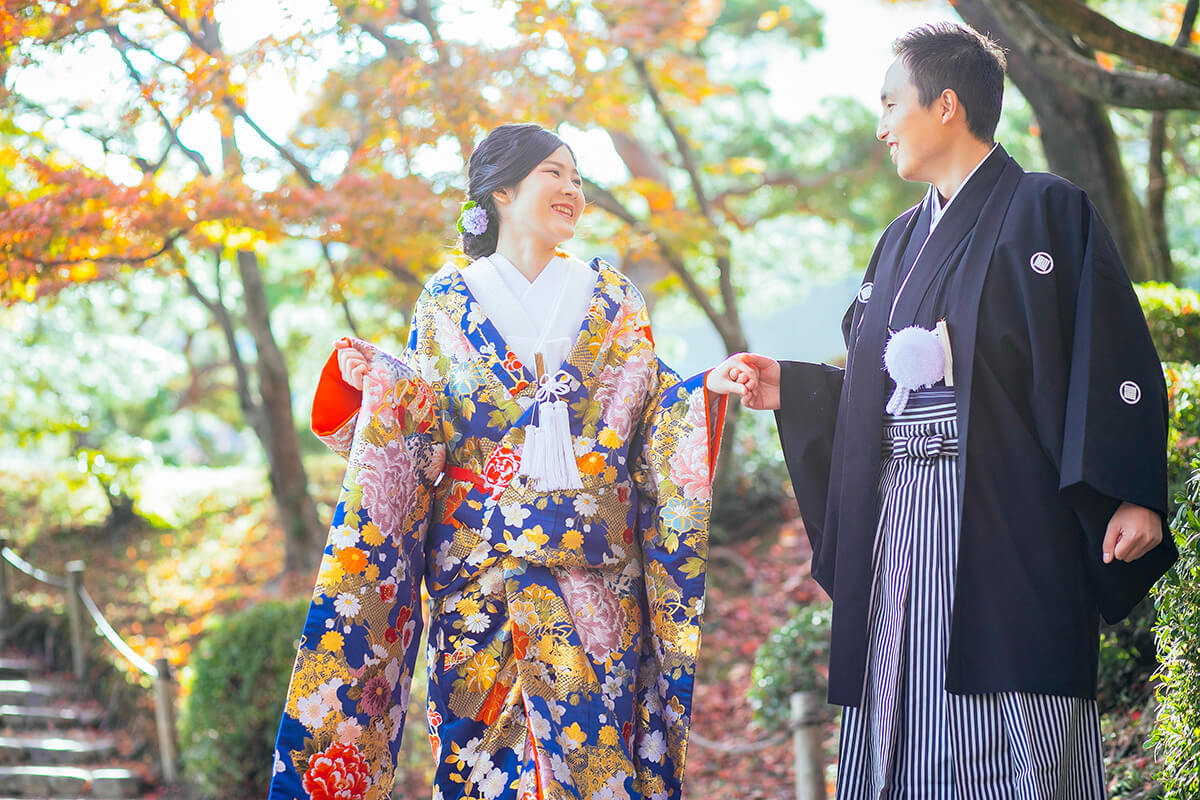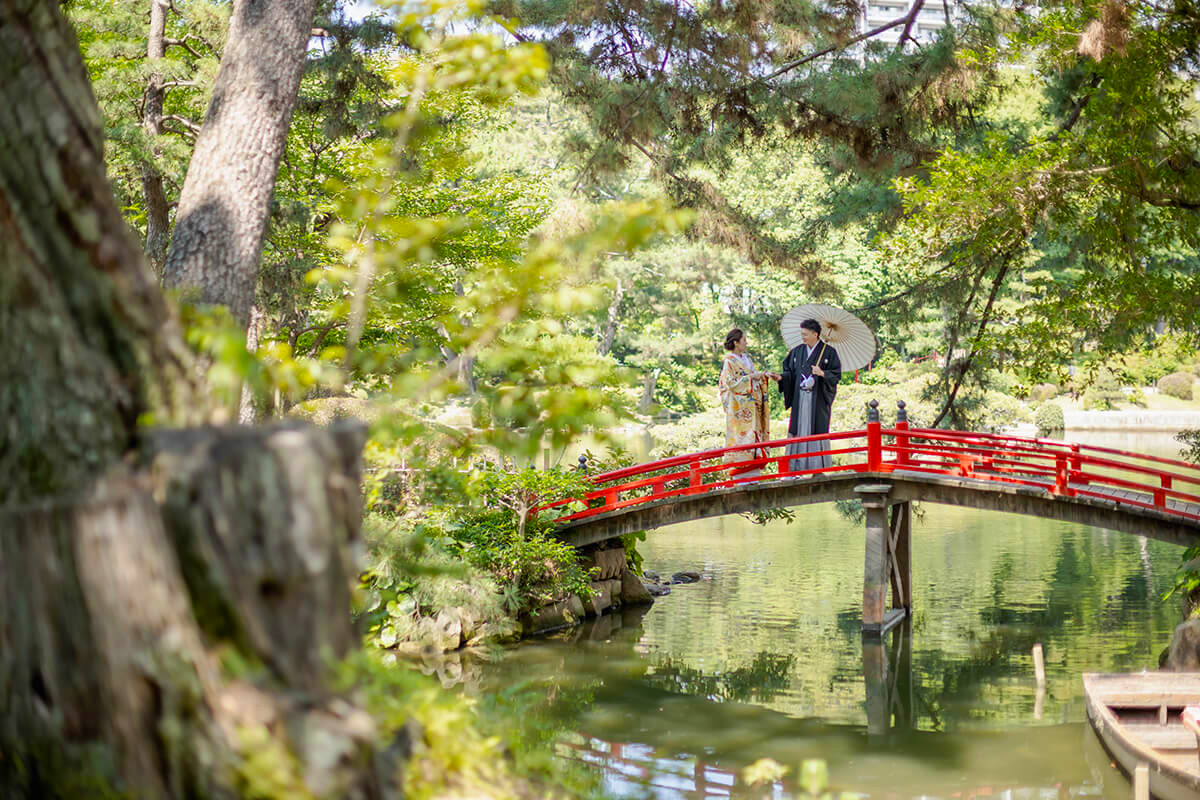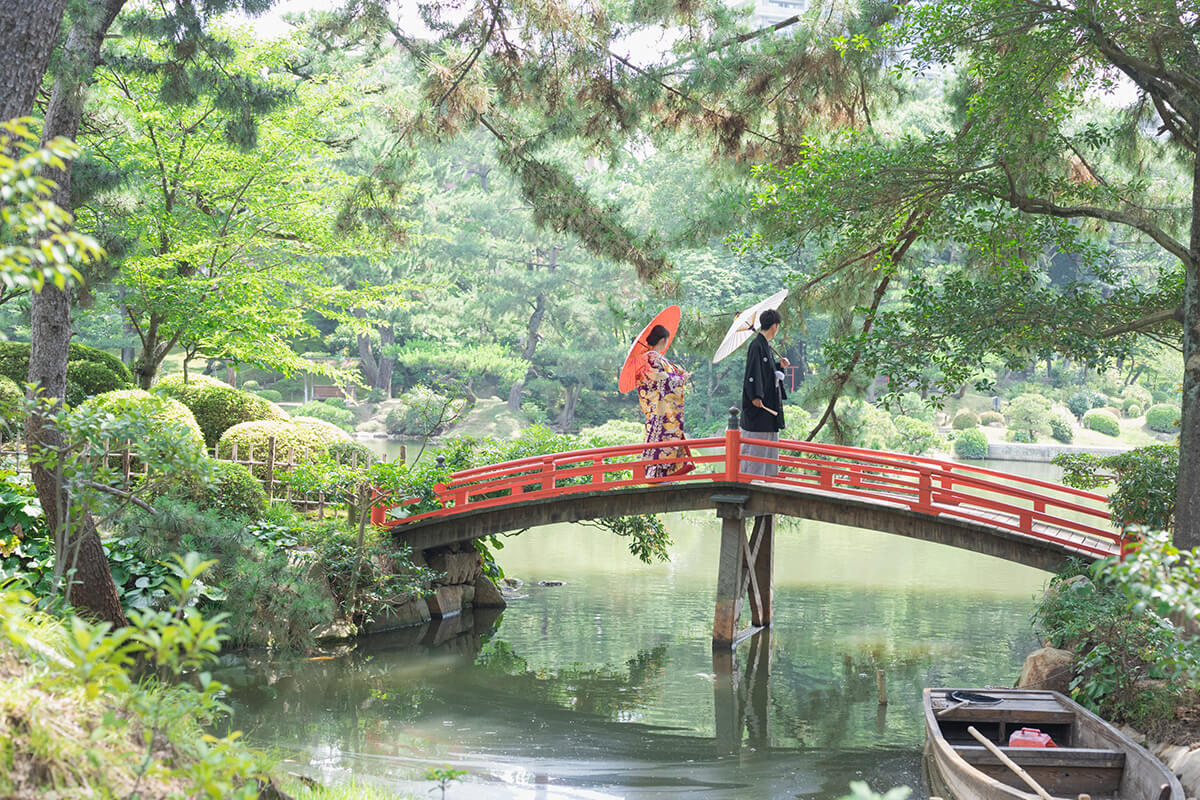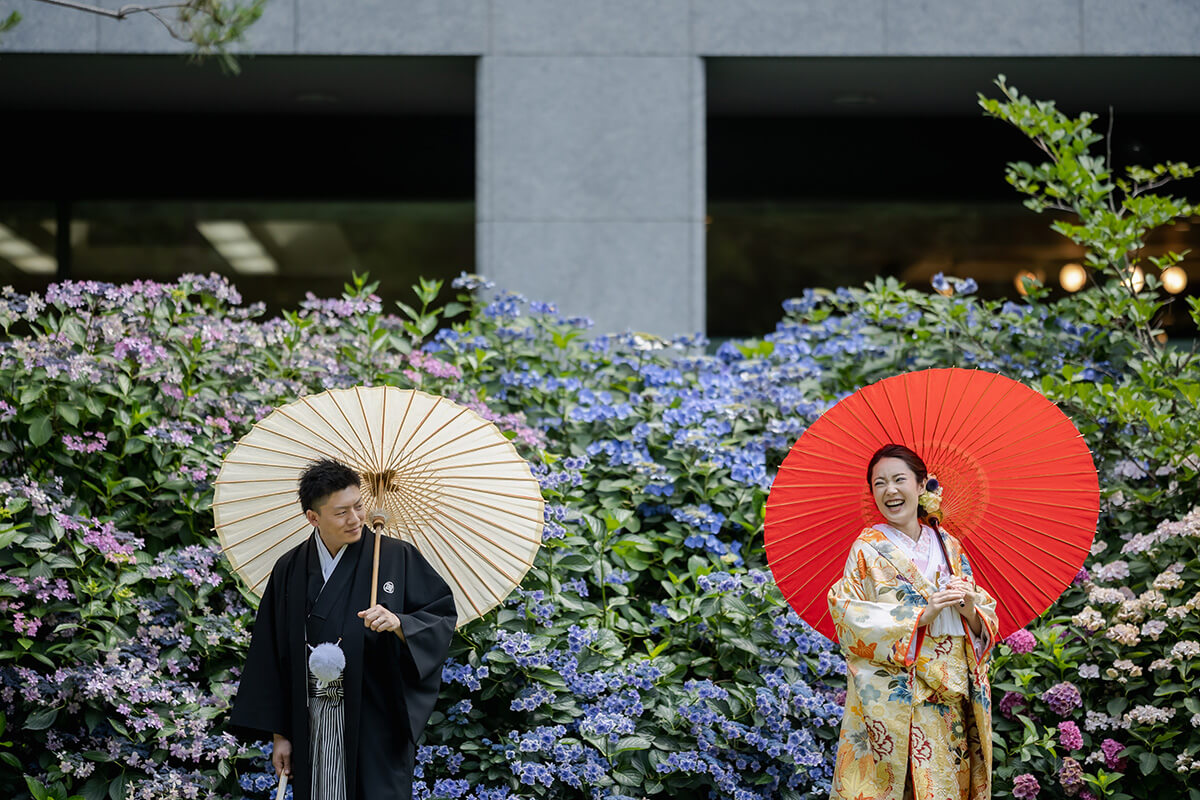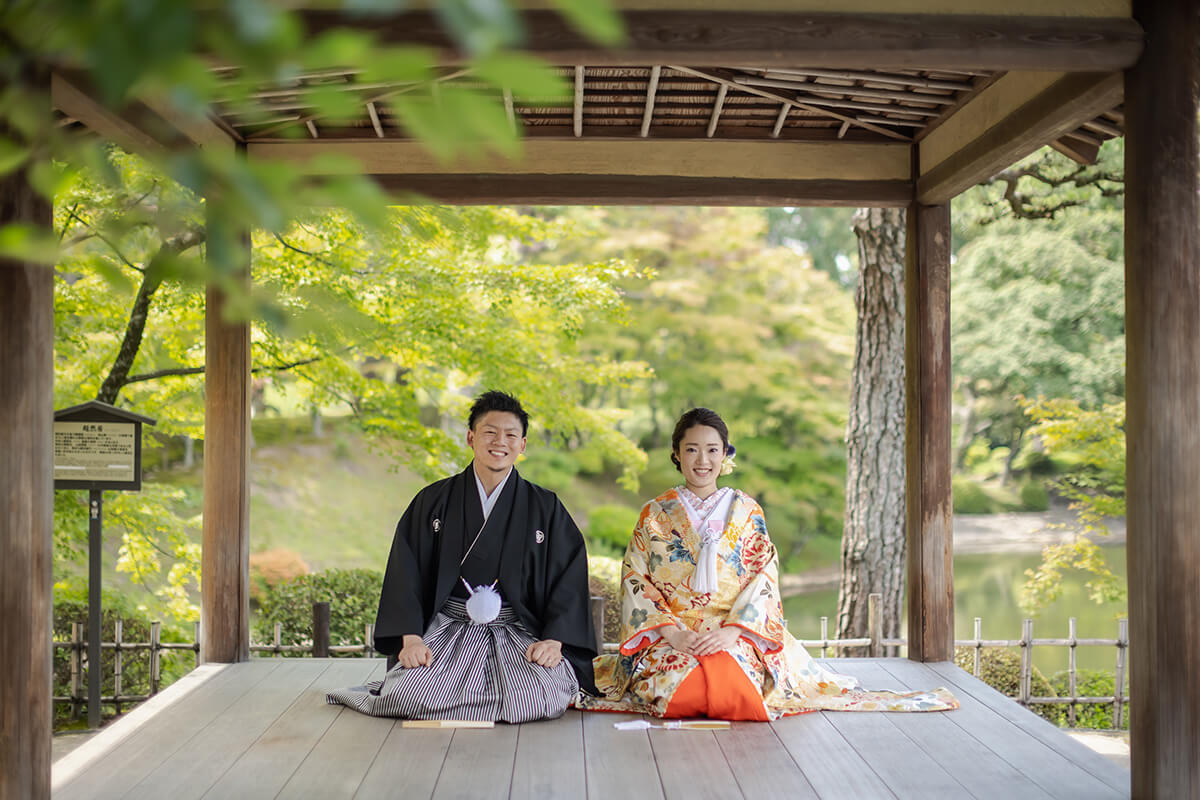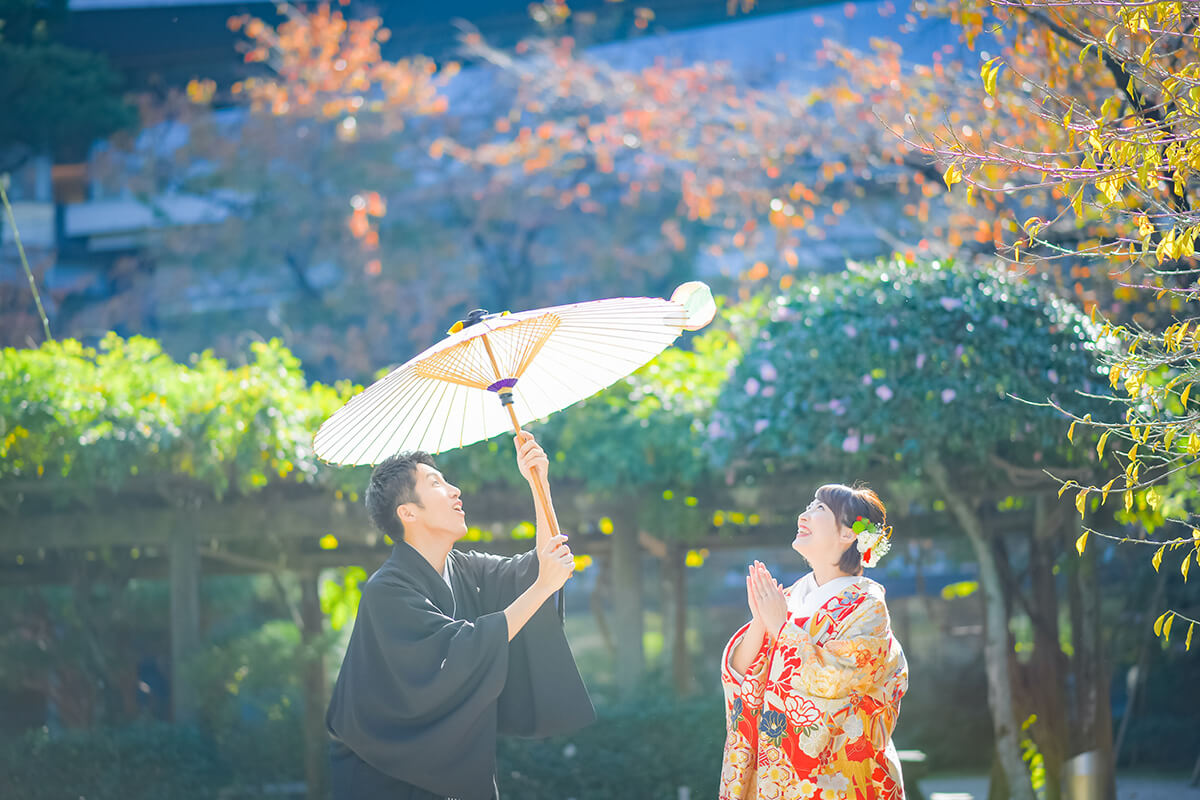 Just next to Hiroshima Station, oasis in the city.
Within the walking distance, you can come from Hiroshima Station to this relaxing foliage space. Getting away from the hustle and bustle of city, enjoy the well-maintained garden in orthodoxy Japanese style. You can wear Japanese traditional wedding costume to have nice photos in all the season.