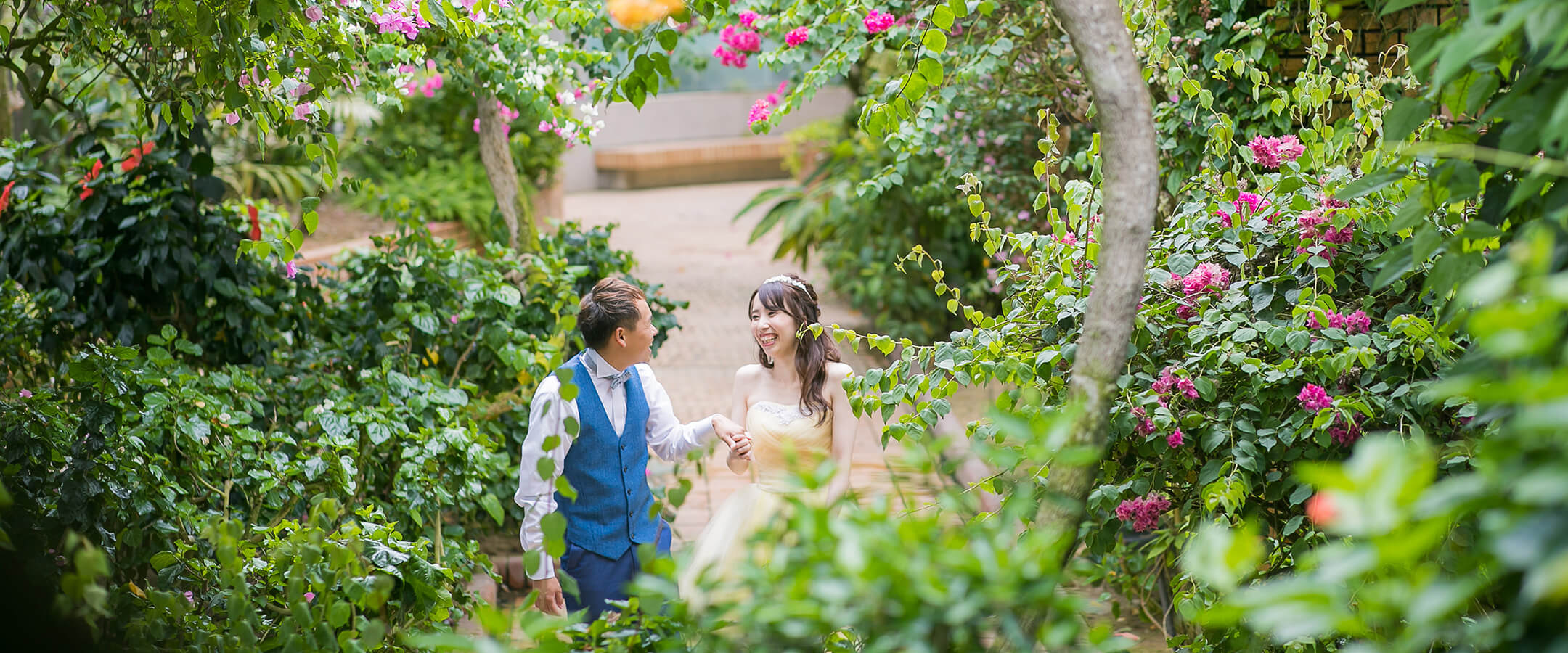 Fukuoka Zoo & Botanical Garden
Distinct views throughout the seasons with a verdant greenery full of live As the seasons change, cherry blossoms come to full bloom in spring, and during summer sunflowers and lilies are at their most vibrant. From autumn to winter, the fiery red leaves and cosmos flowers create a striking scene, and then dahlias bloom into flamboyant and eye-catching flowers. Nature presents its beauty throughout the seasons of the year. The park covers a vast area and is an excellent outdoor location for pre-wedding photoshoots year-round.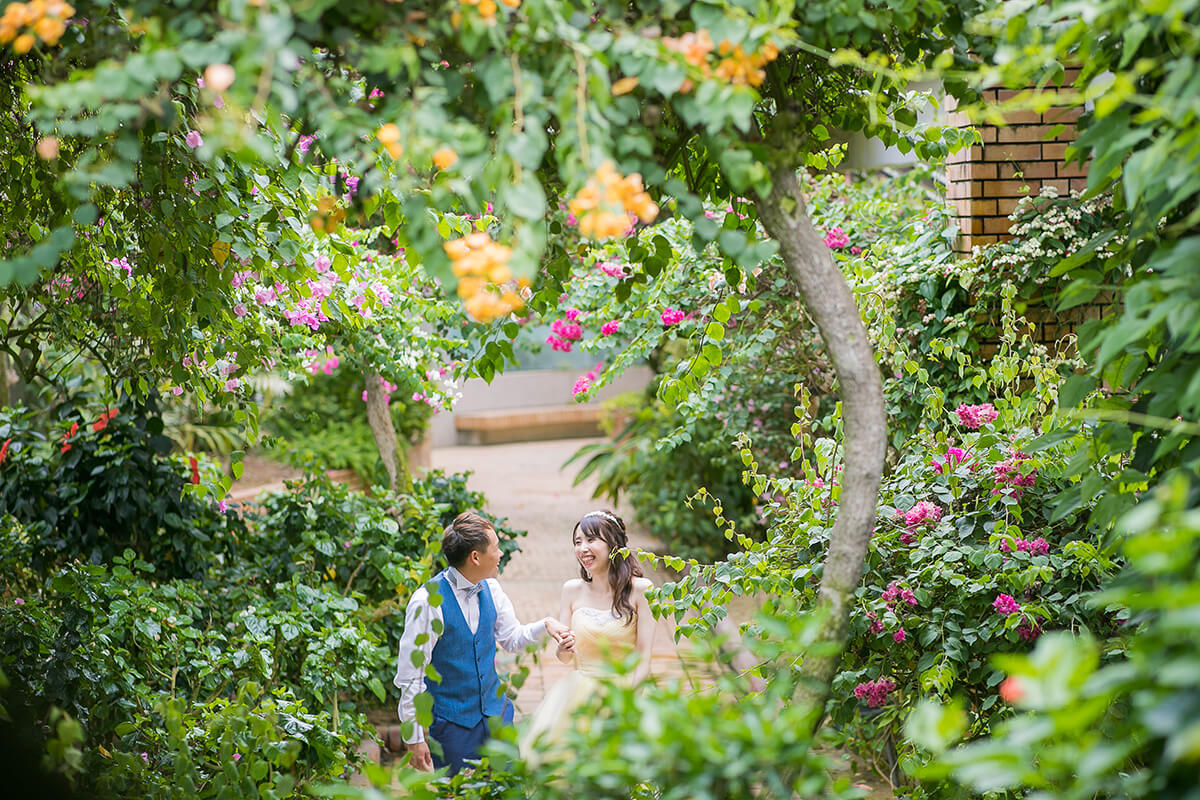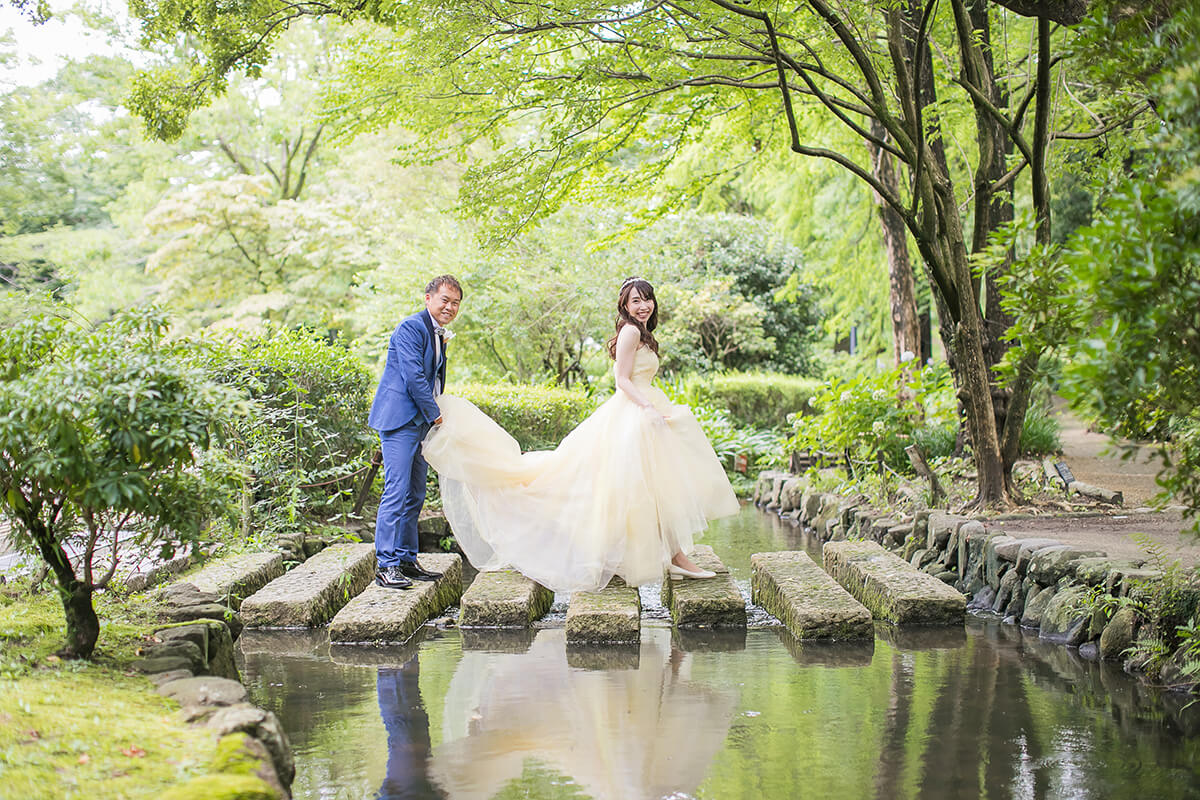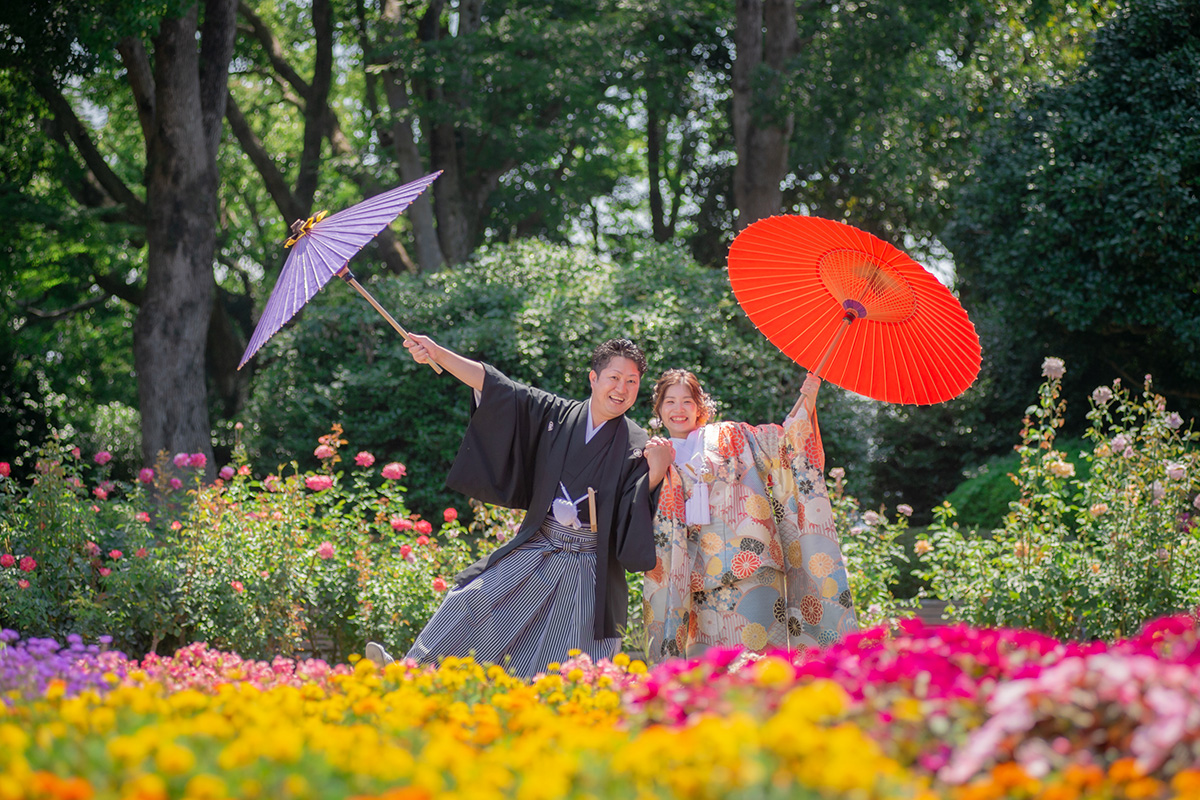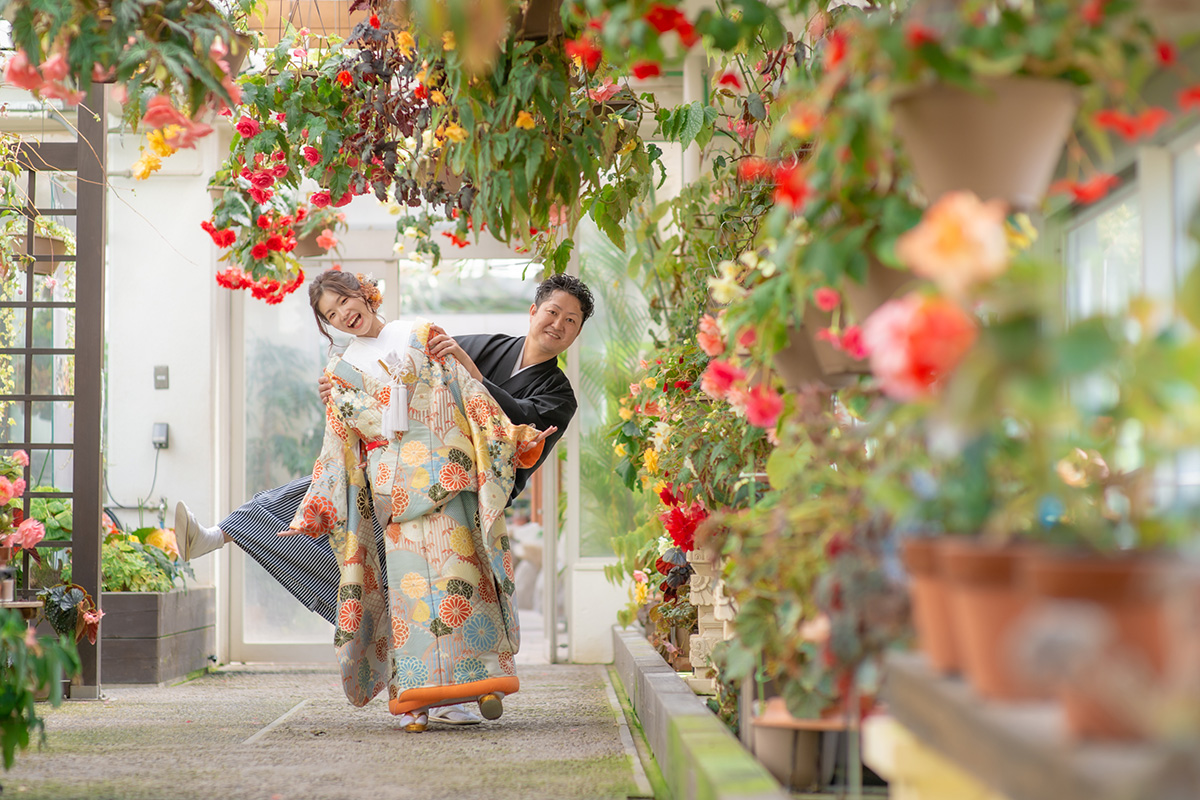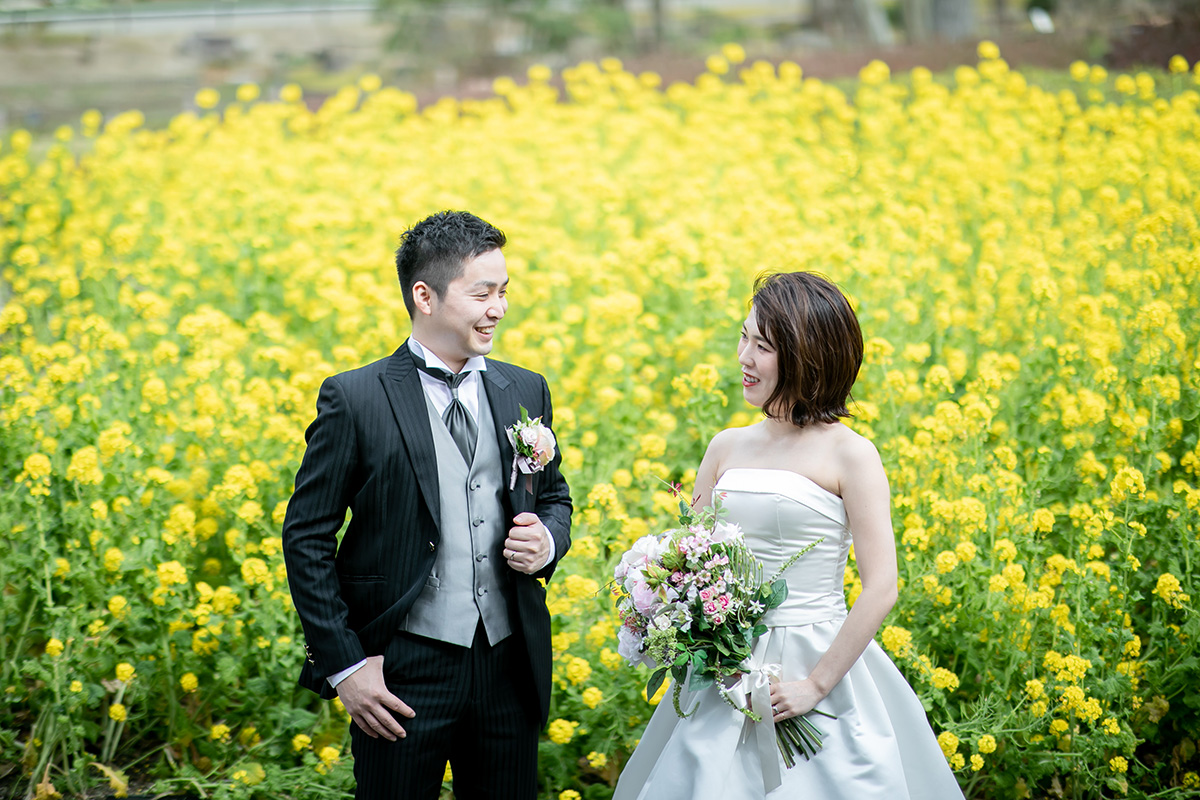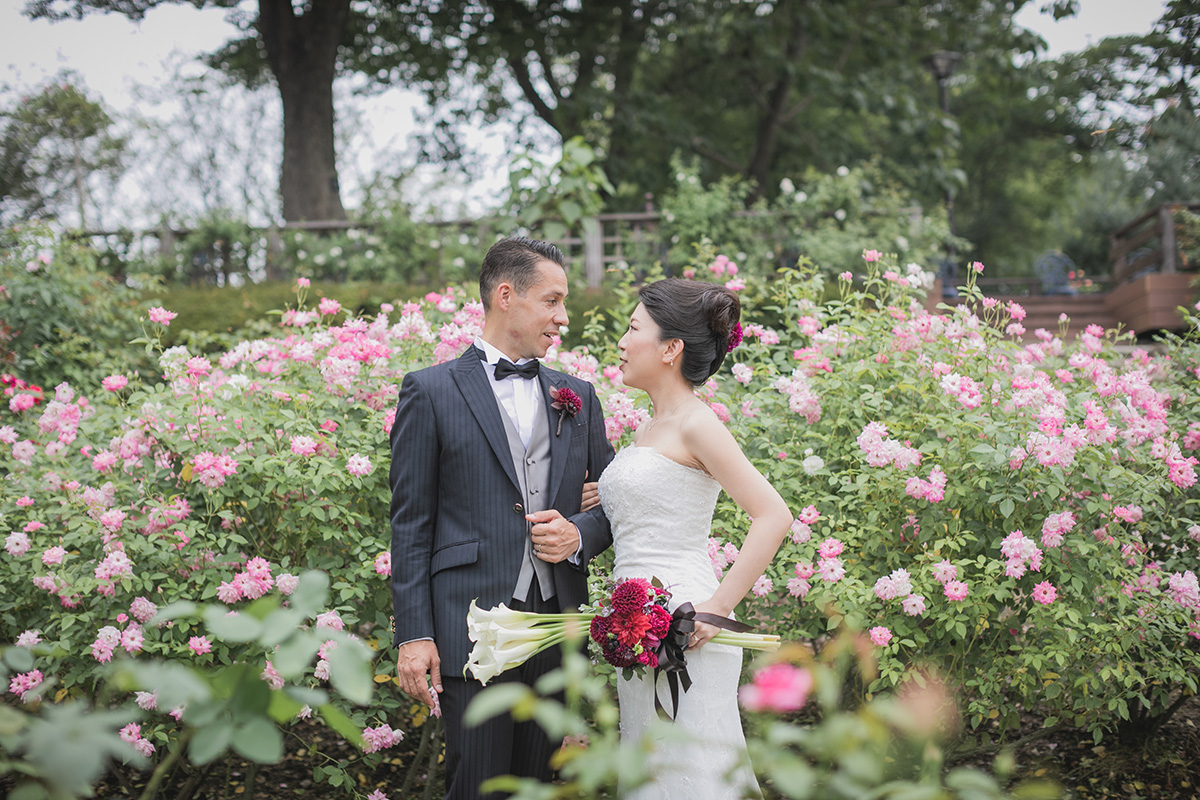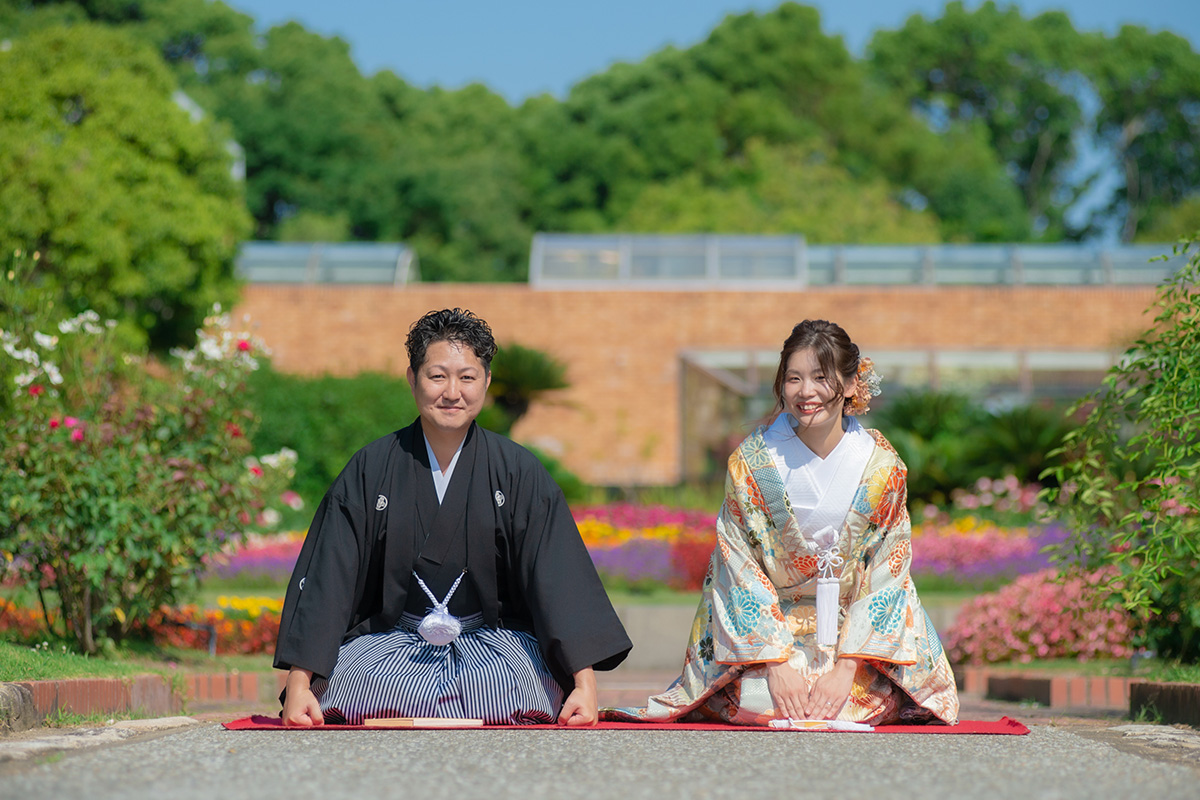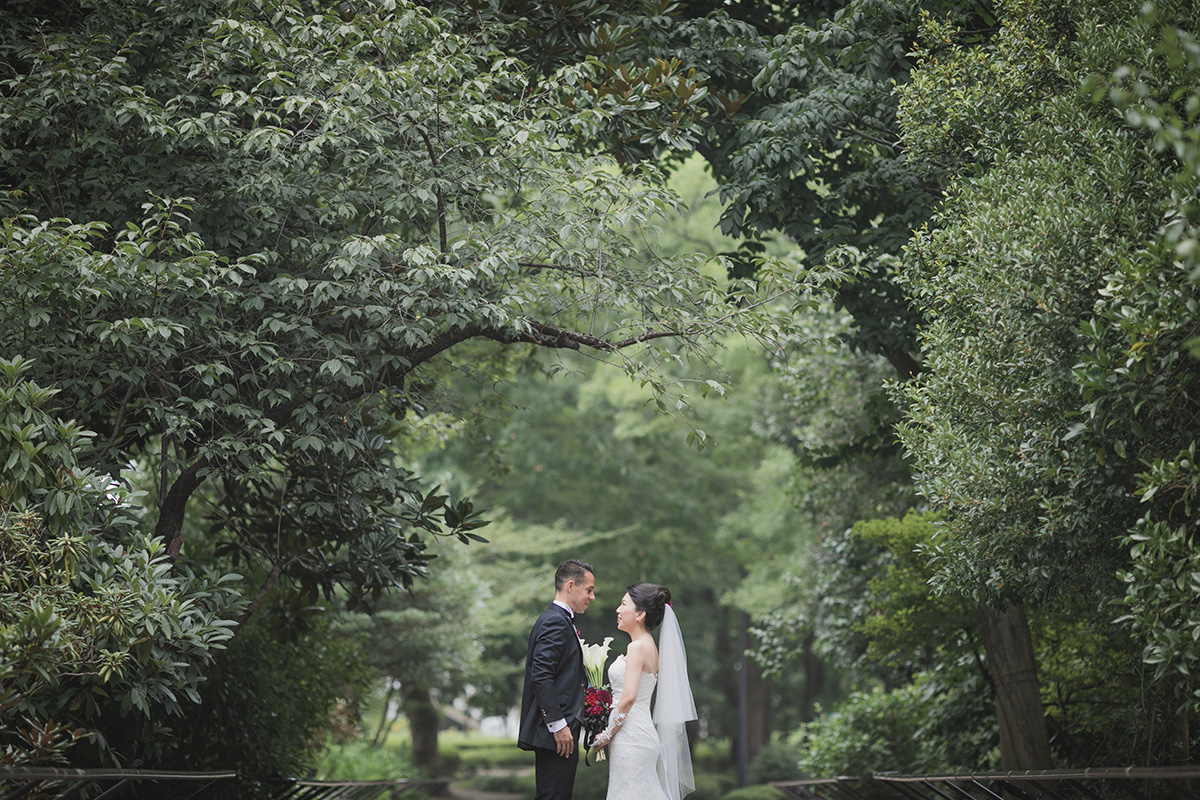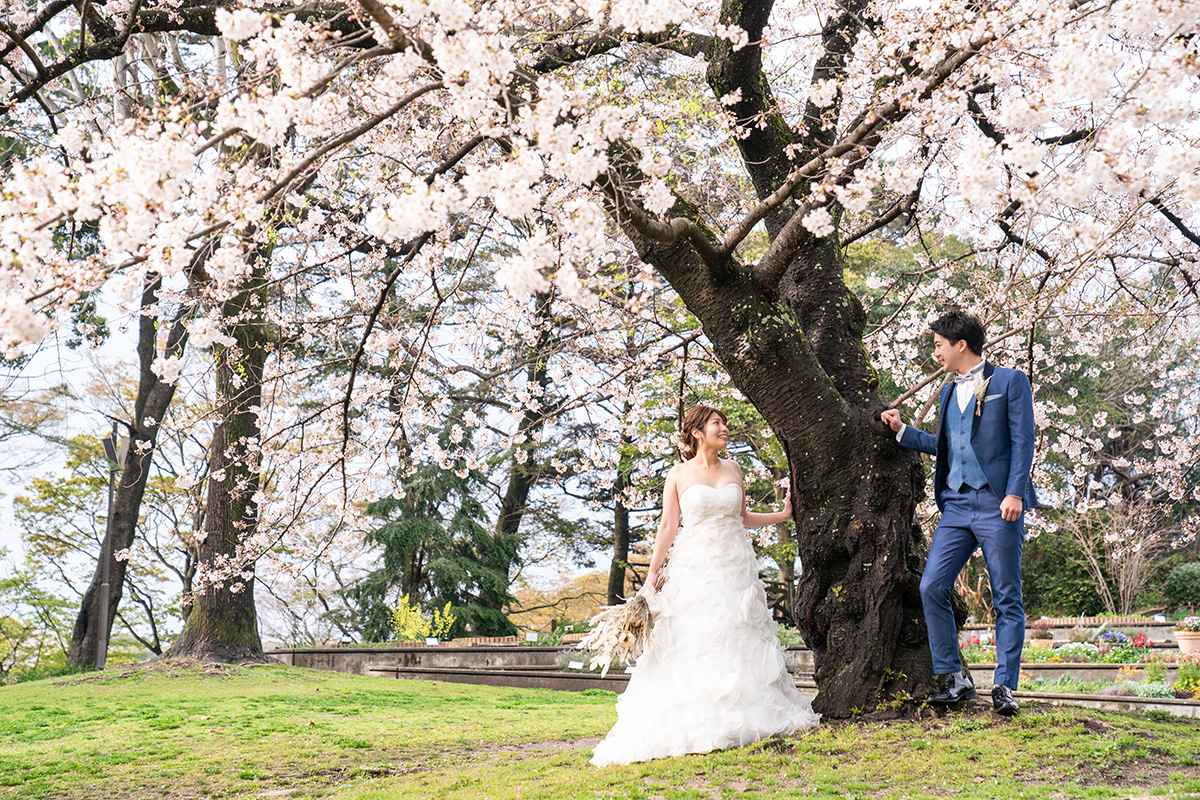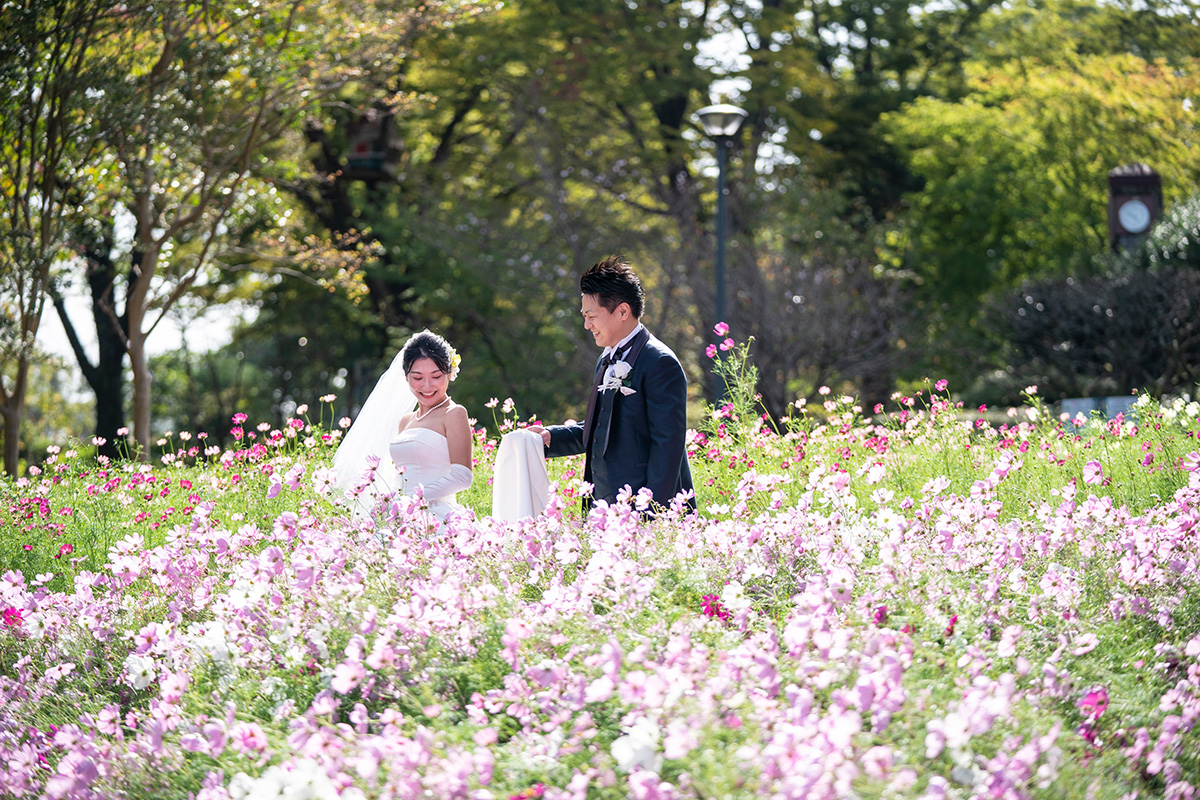 Blue skies, green trees, and vibrant flowers
With the passing of winter and the arrival of spring, all kinds of cherry blossoms, azalea and daisies in the garden bloom and vie for your attention. They create a phenomenal sea of colorful flowers in the park.