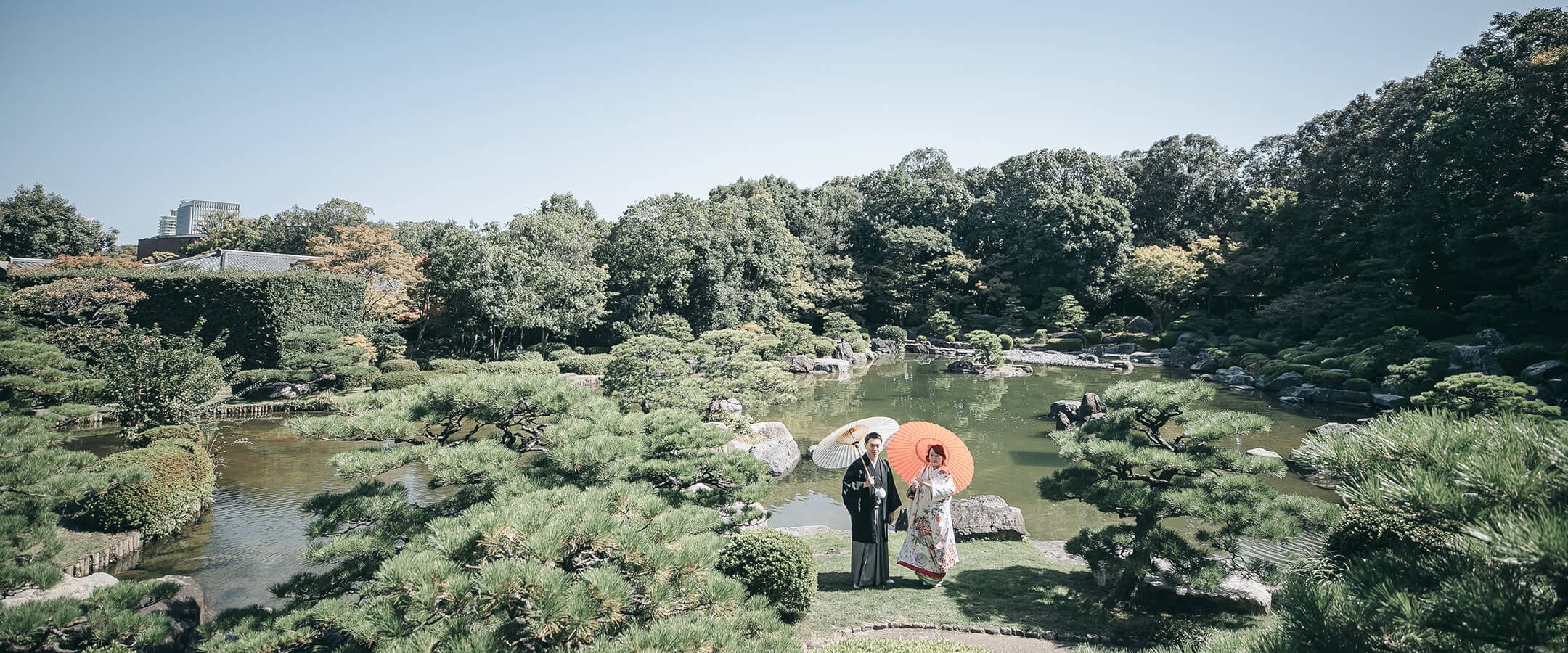 Ohori Park
[Tearoom ADD. FEE ¥11,000(including tax)]
[Closed on Monday]
Beautiful park with Japanese garden and natural water scenery Once known as Kusagae, Ohori Park was formerly a wetland connected to Hakata Bay that was later converted into a park. In 1984, in order to commemorate the 50th anniversary of the establishment of the park, and to continue on traditional Japanese culture, a Japanese garden was built with a large pond and a miniature fountain to create a circular flow of water. A Japanese rock garden was also built along with Japanese tearooms and courtyards, offering splendid views throughout the four seasons.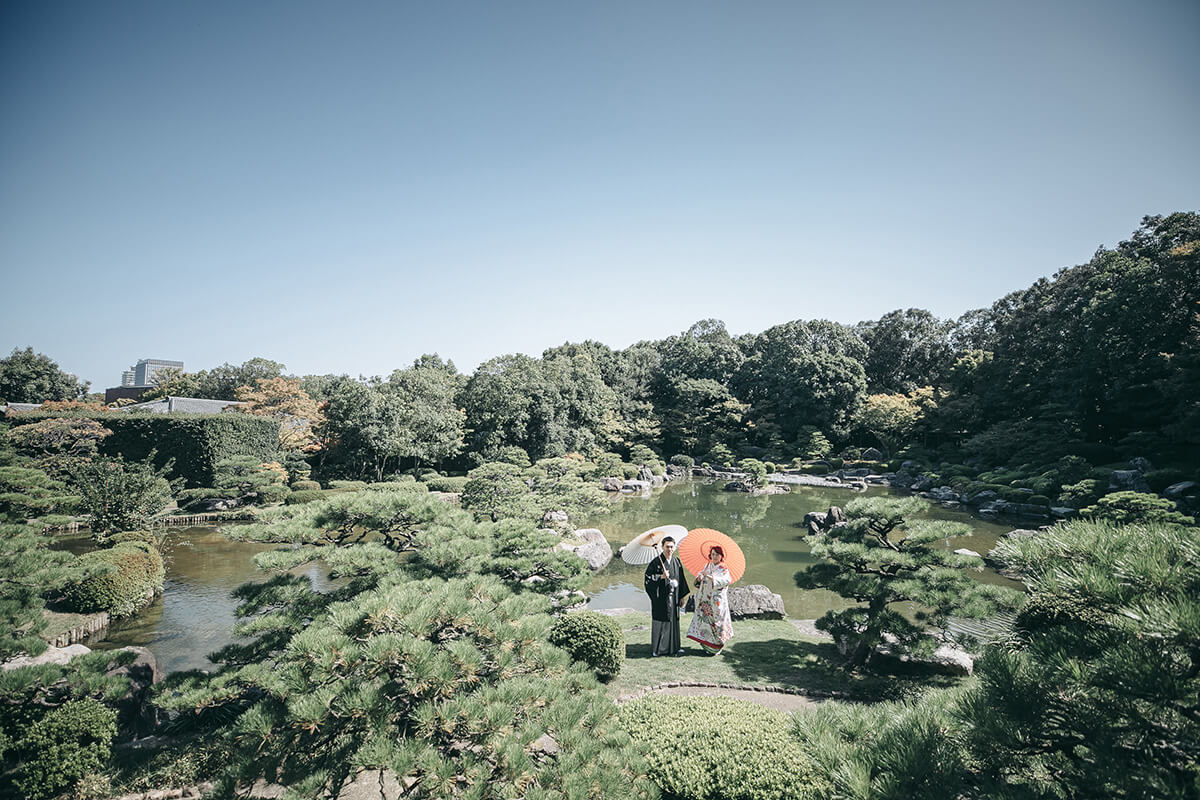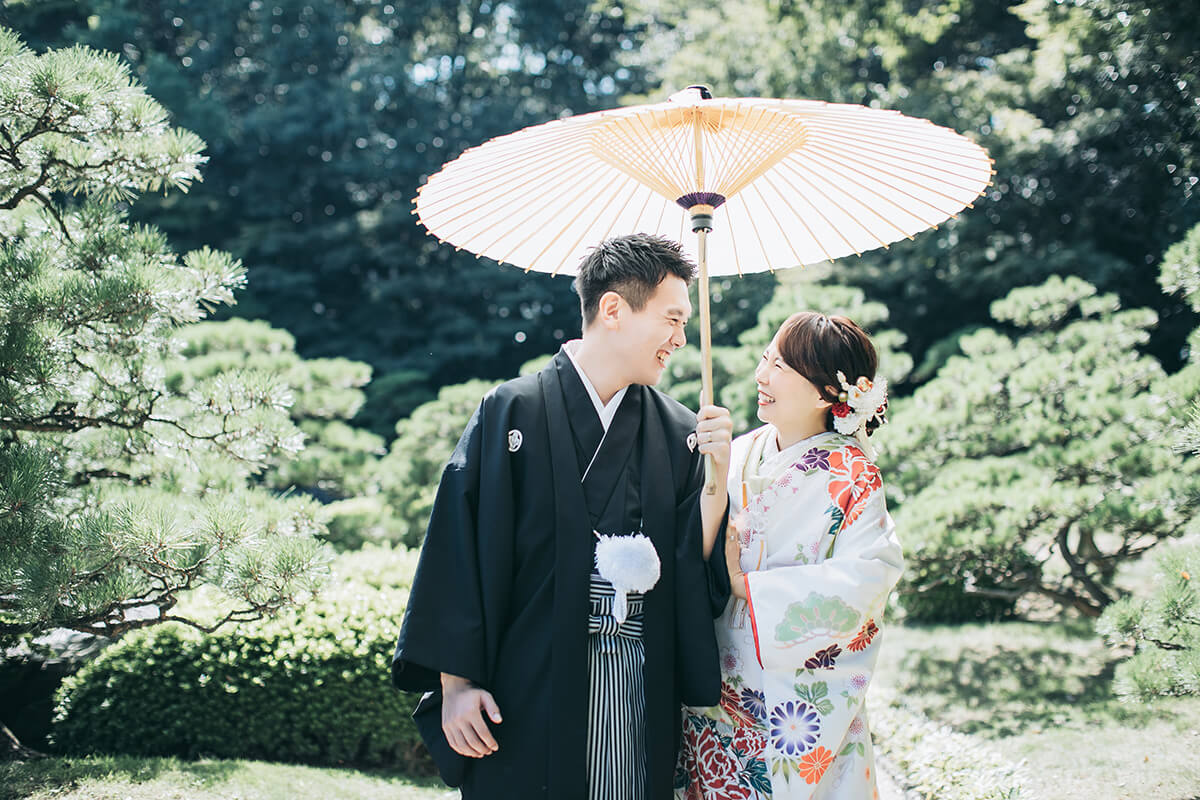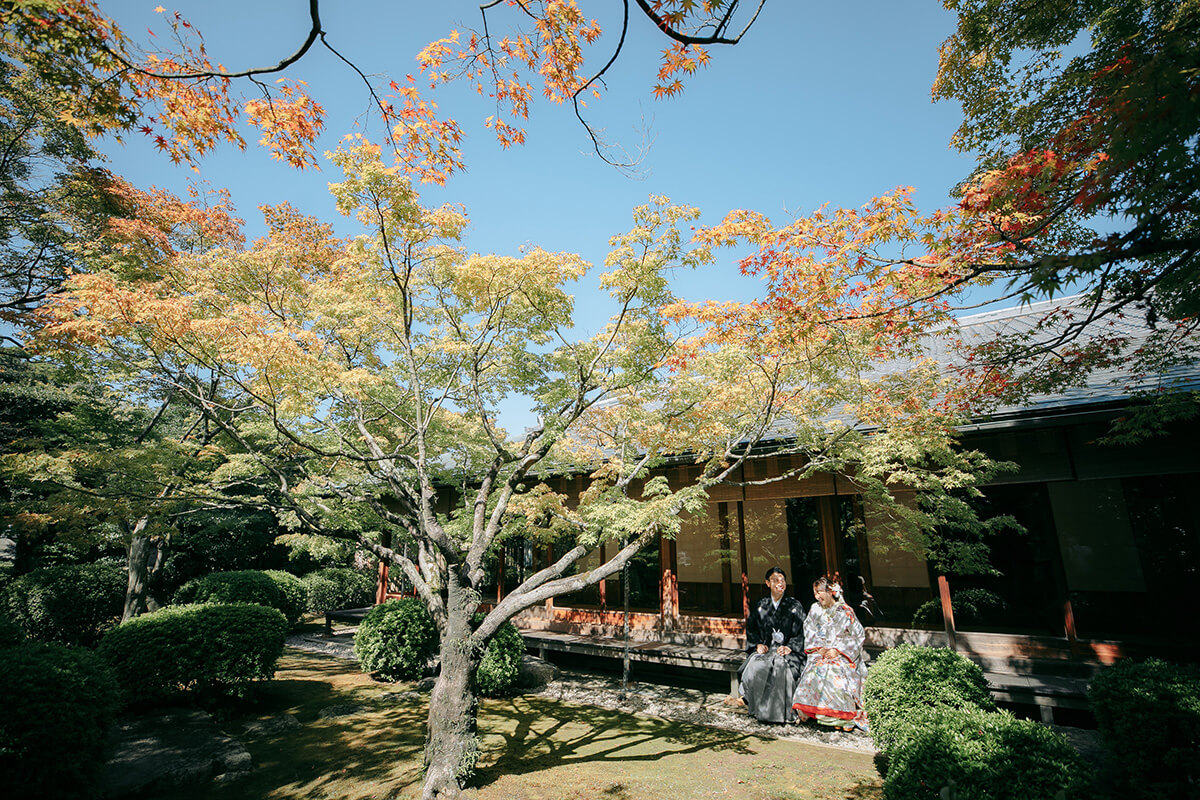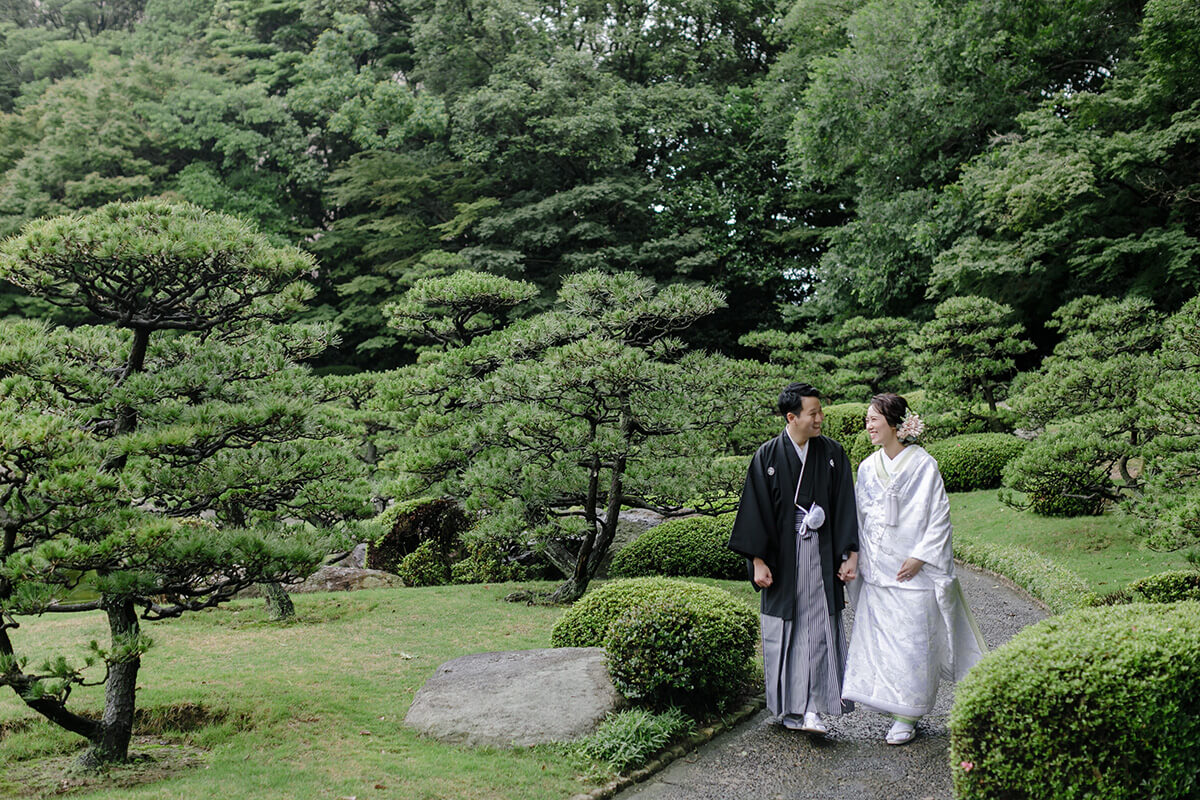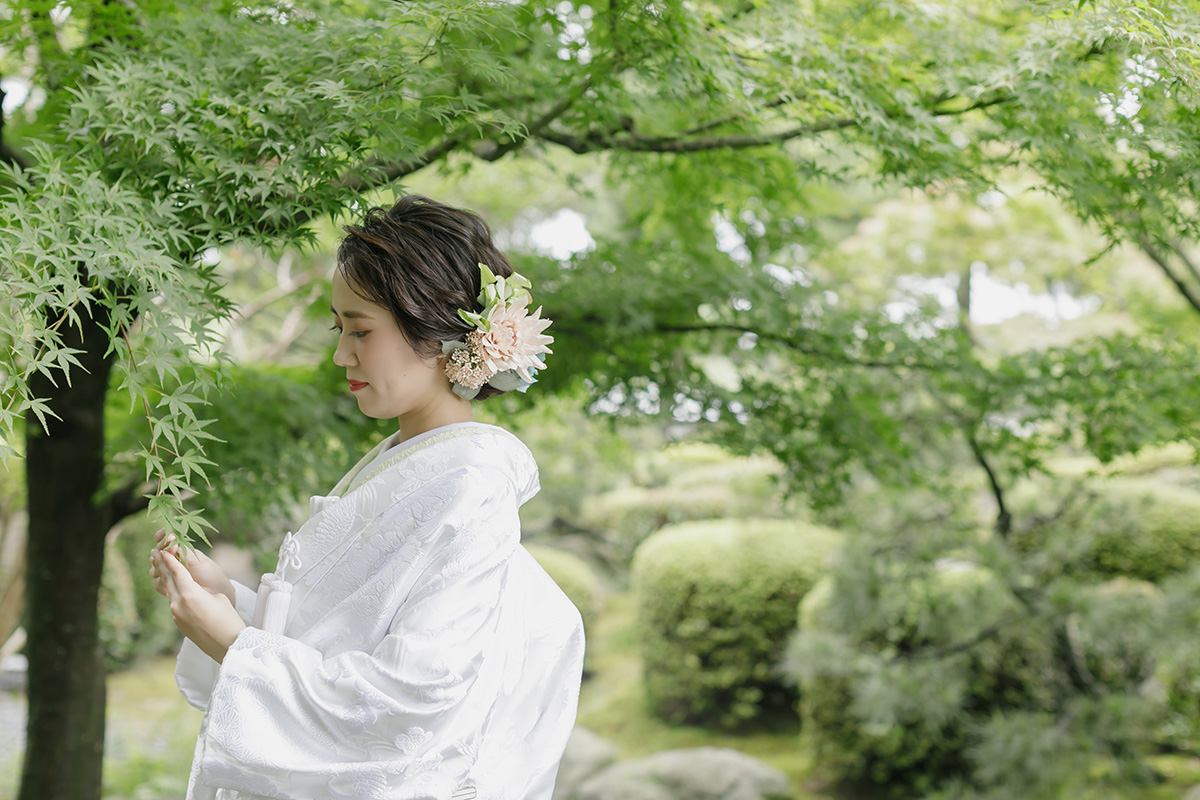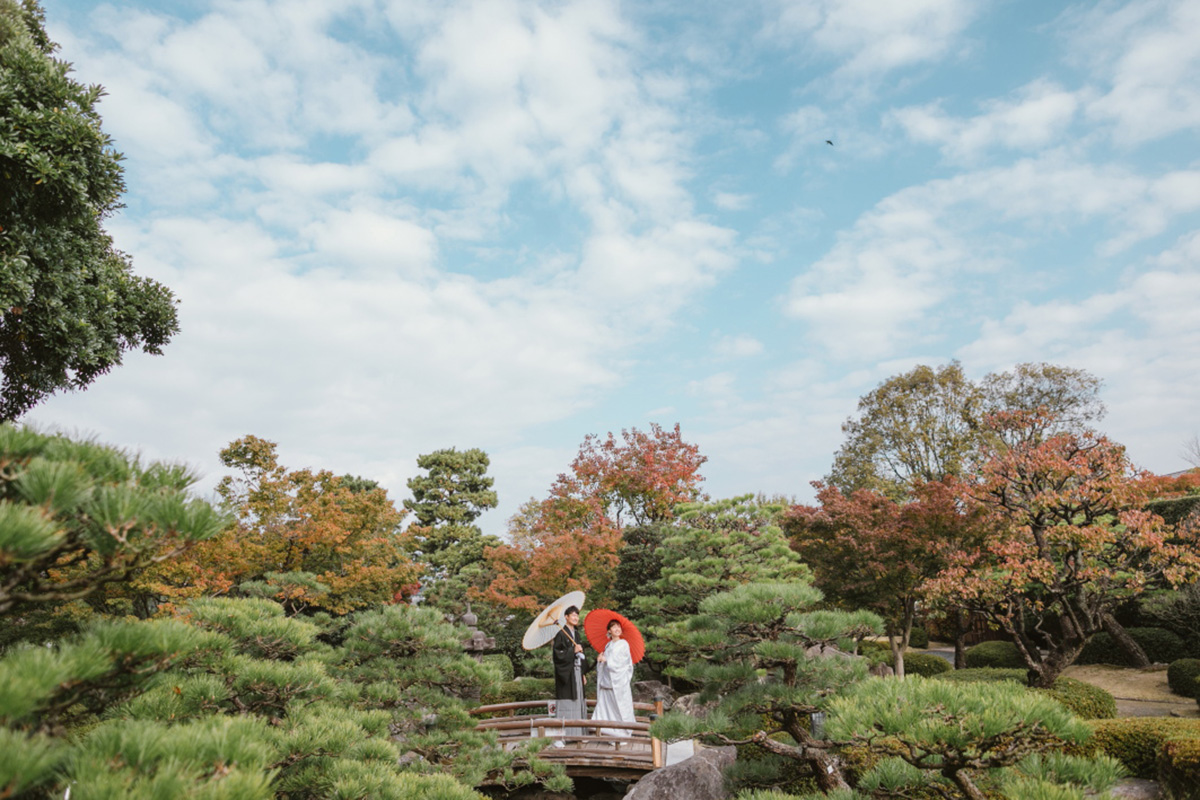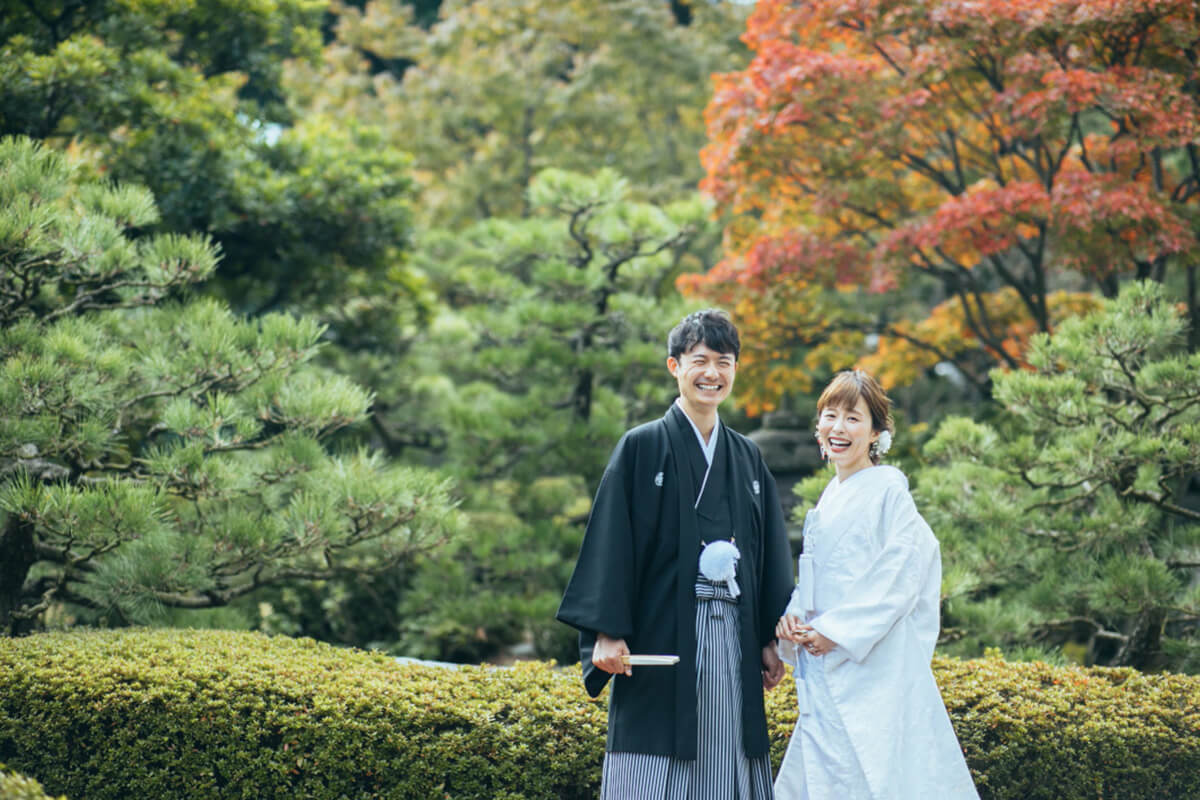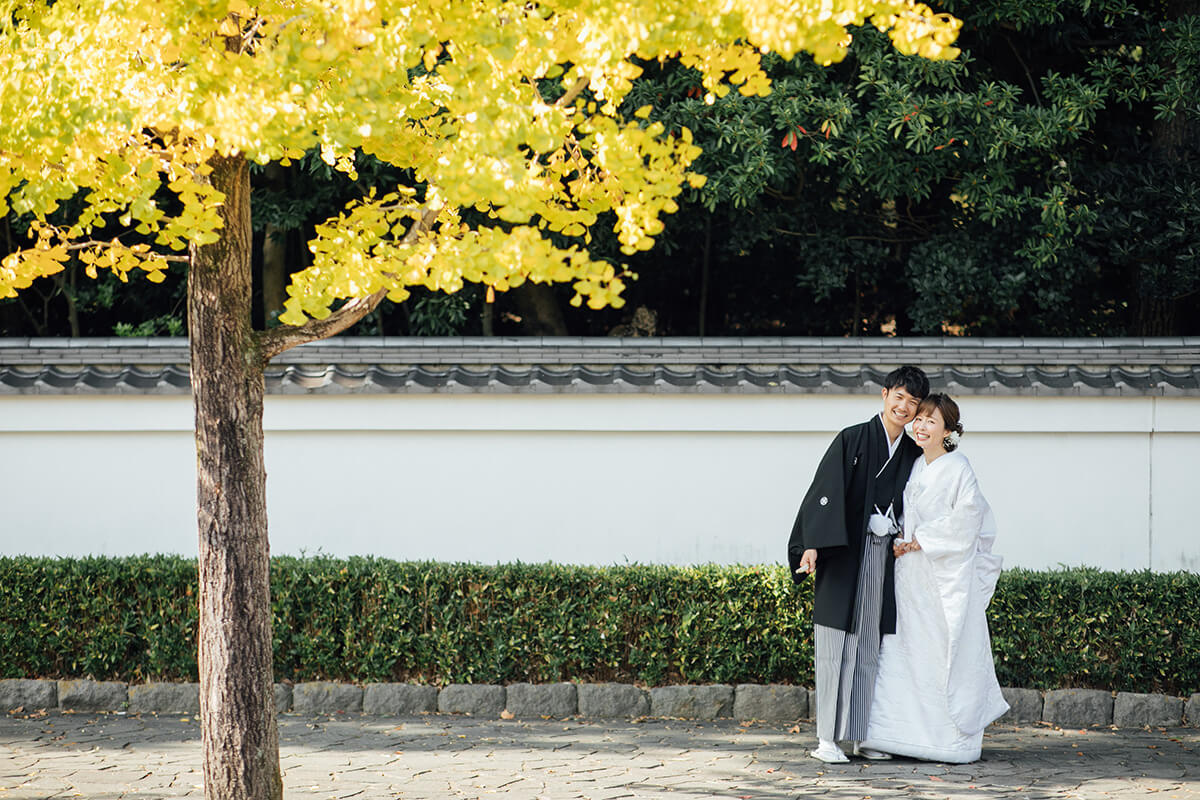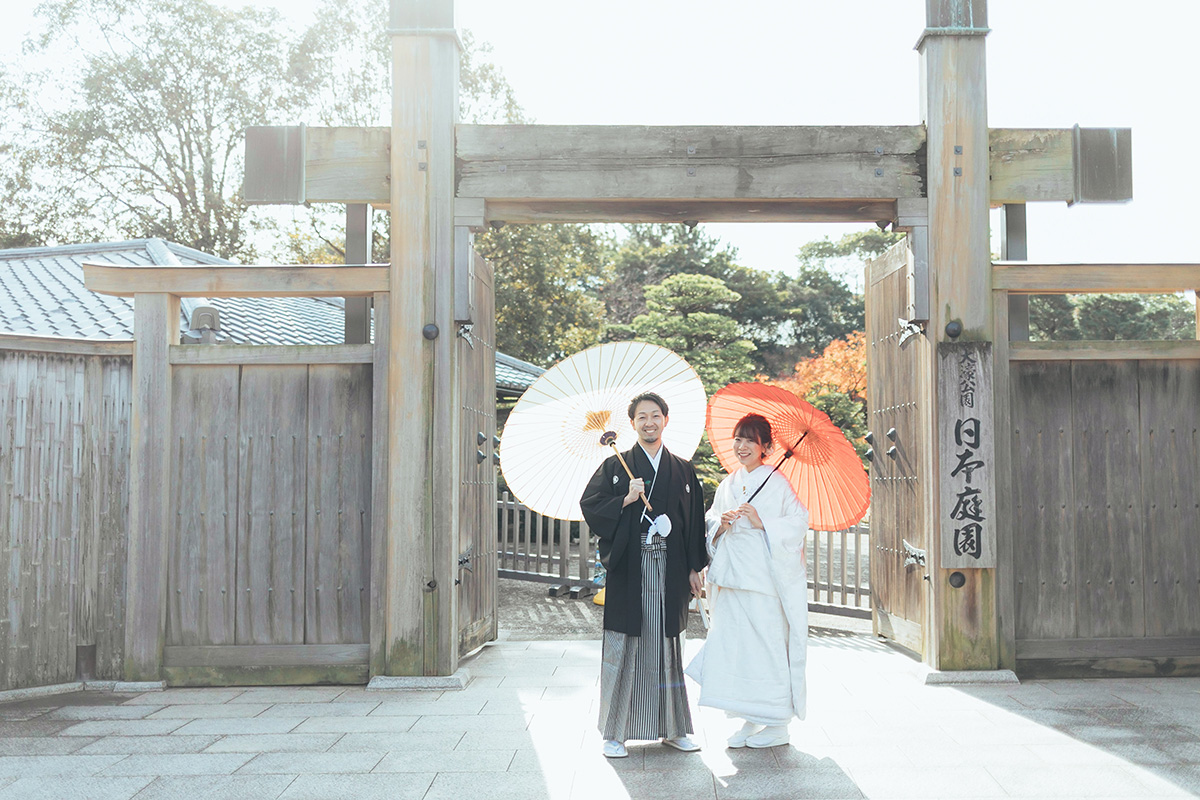 Match your kimono wedding photography with a traditional Japanese garden for a spectacular bridal scene
With spectacular sceneries throughout the four seasons of a traditional Japanese garden, enjoy your traditional Japanese wedding photo experience in a beautiful setting, and capture your cherished memories in photos for all time.