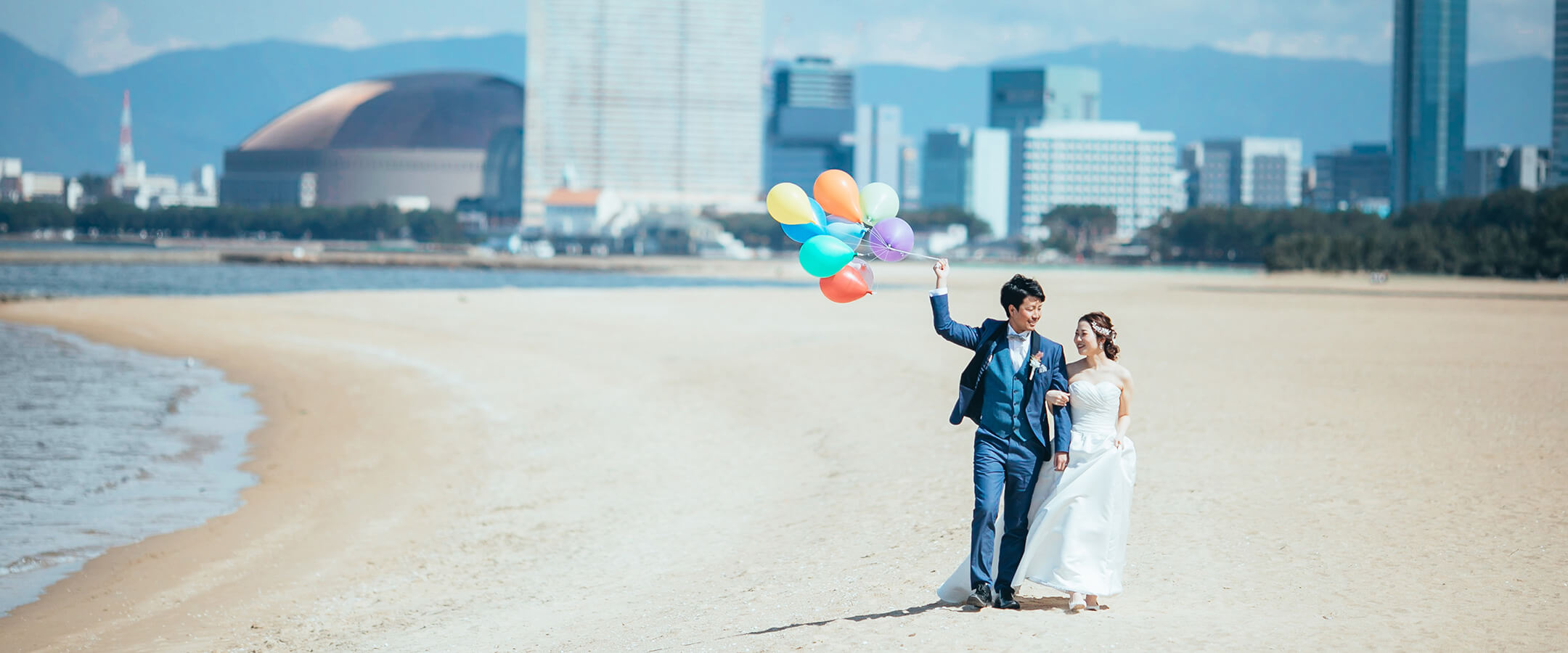 Vast stretch of pure white sandy beach Marinatown beach is a manmade beach in the residential area, thus it offers the peacefulness of residential area with a complete park trail. Follow the trail and you will be greeted by a 1km stretch of white sandy beach, perfect for the residents to take a stroll or exercise. In here, all you can hear is the sound of gentle waves accompanied by serenity and picturesque landscape.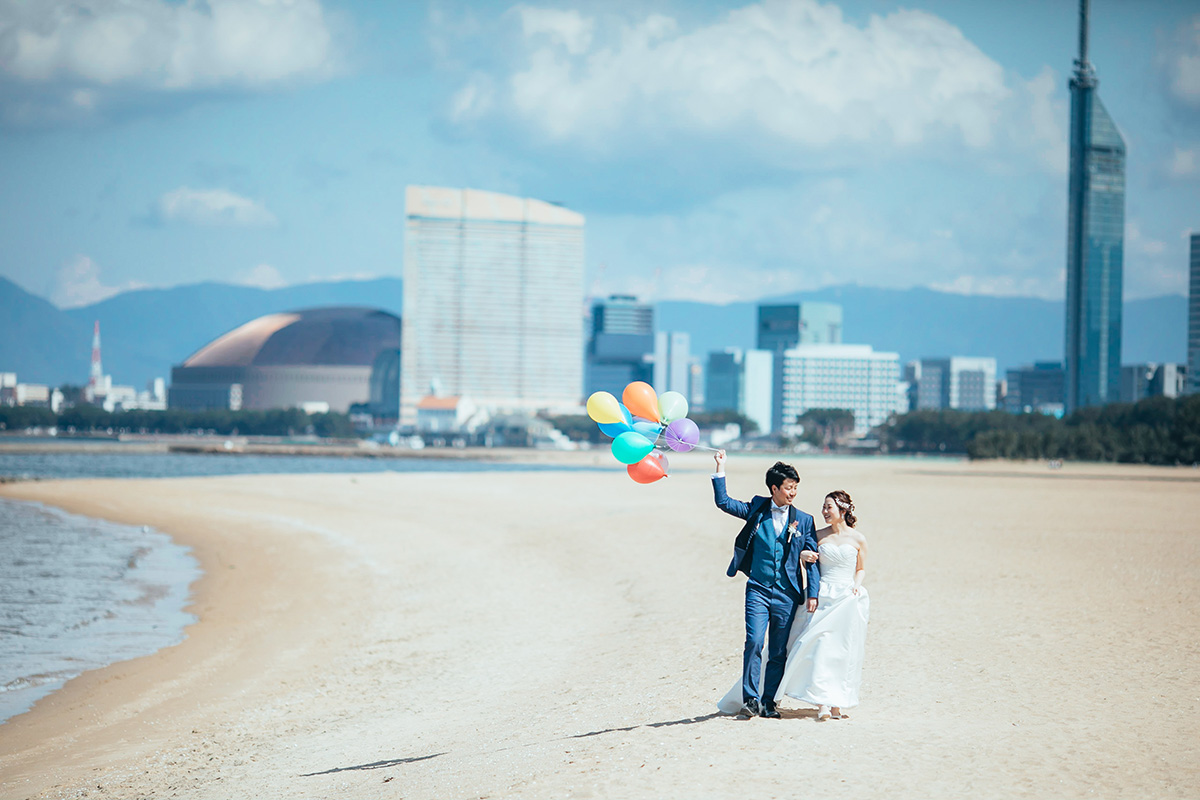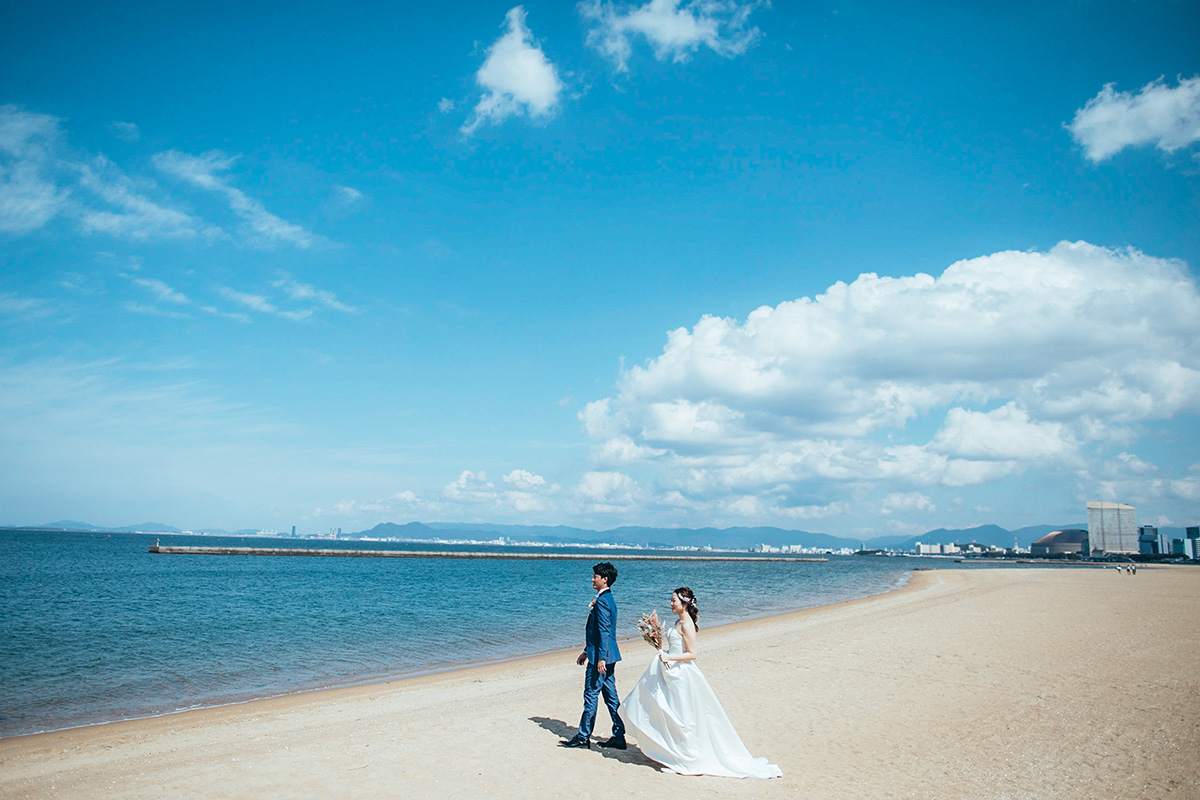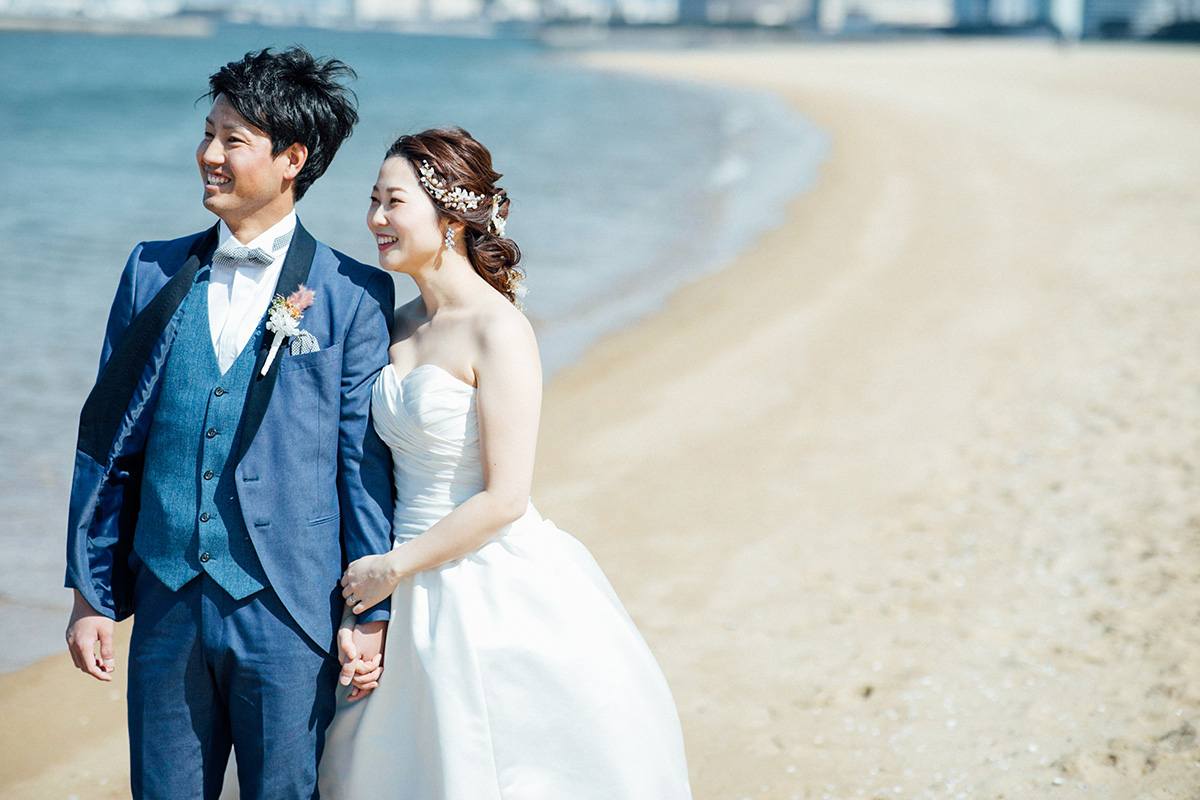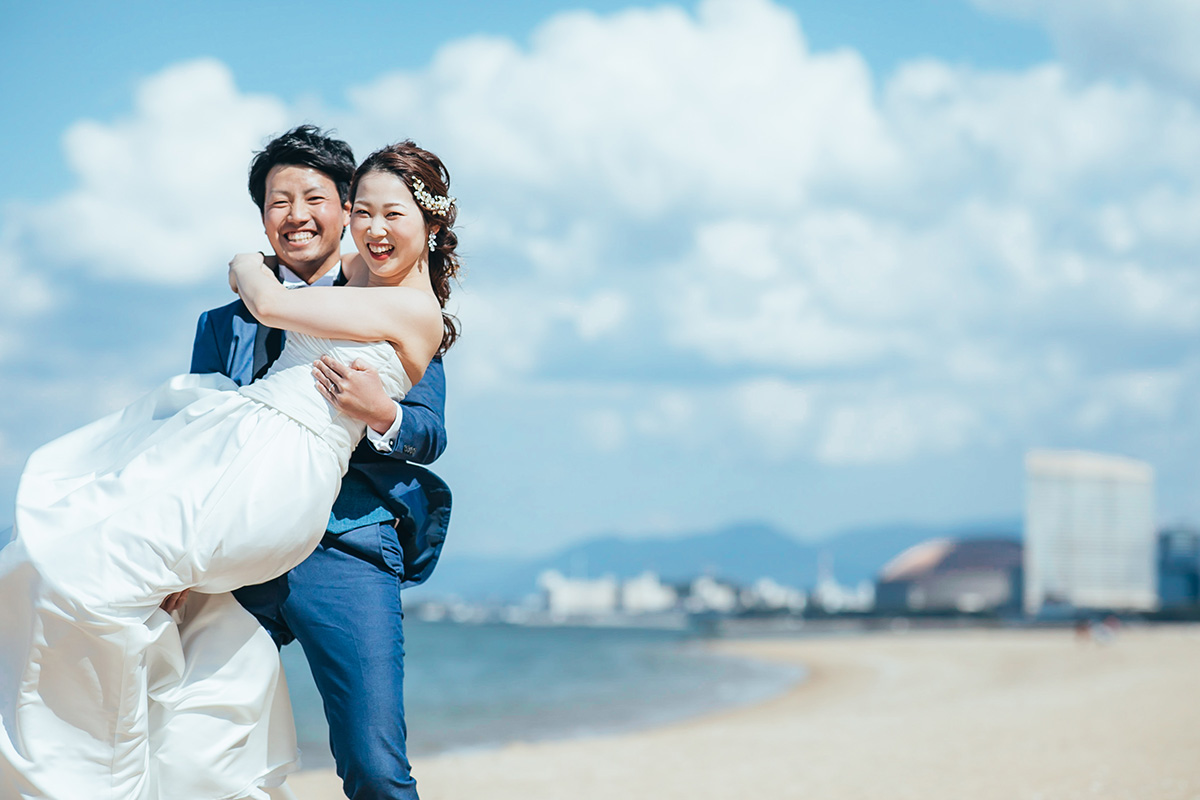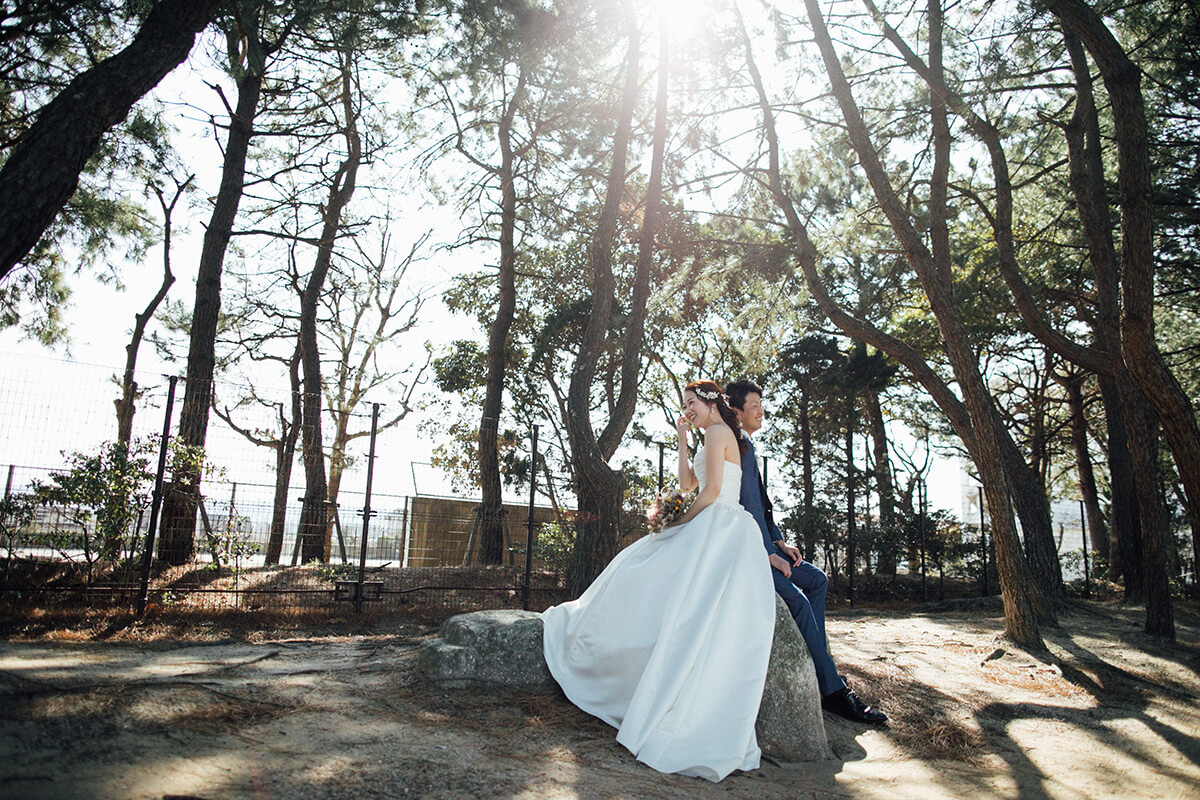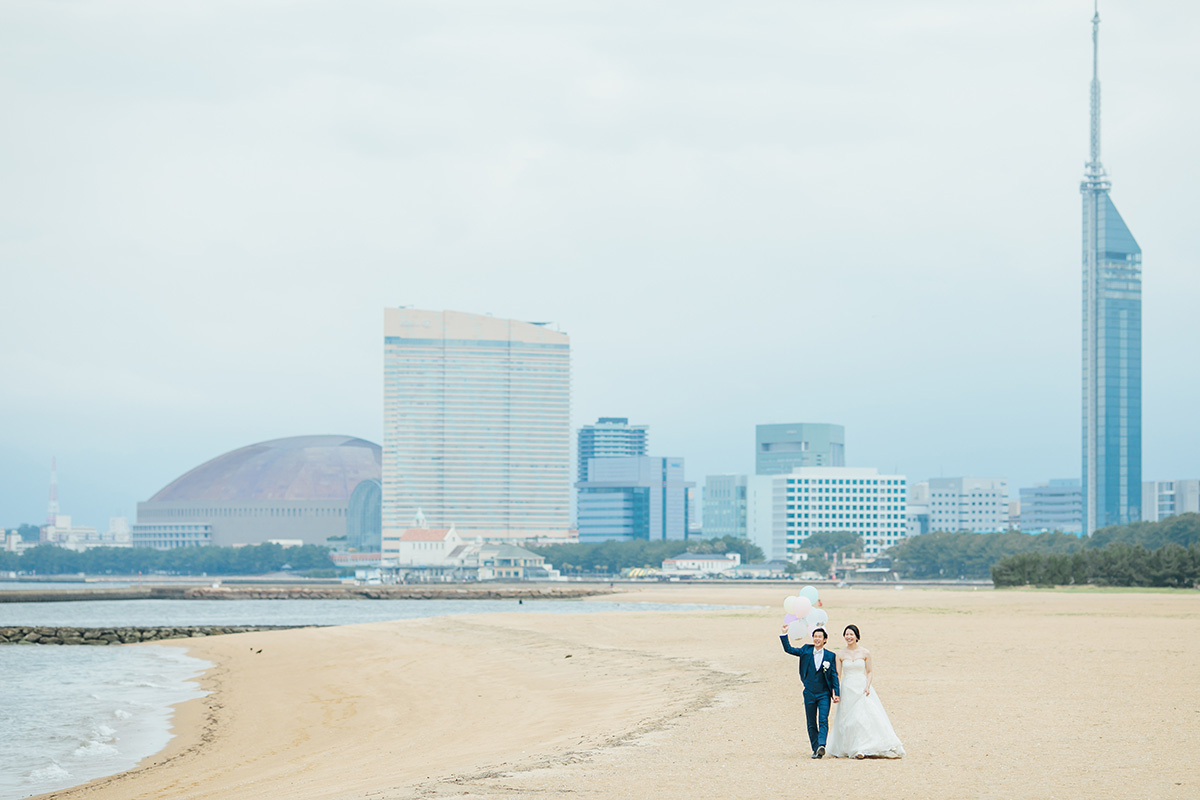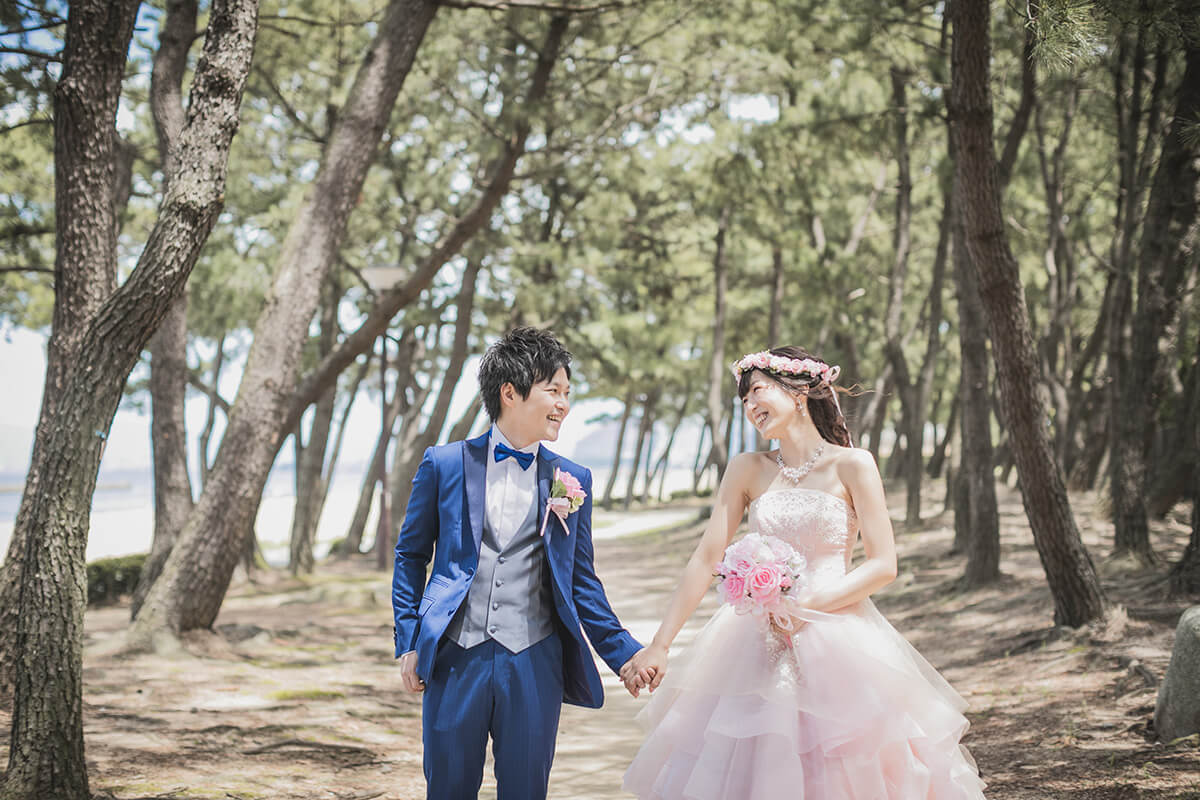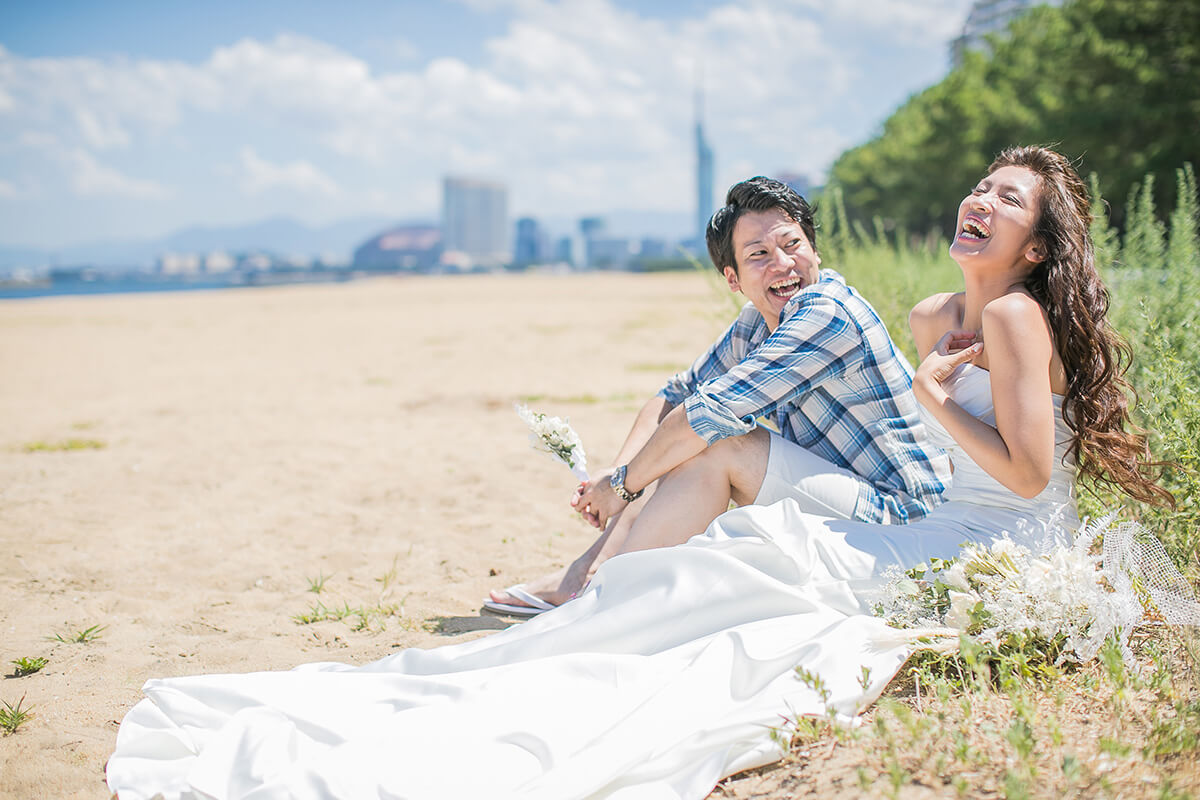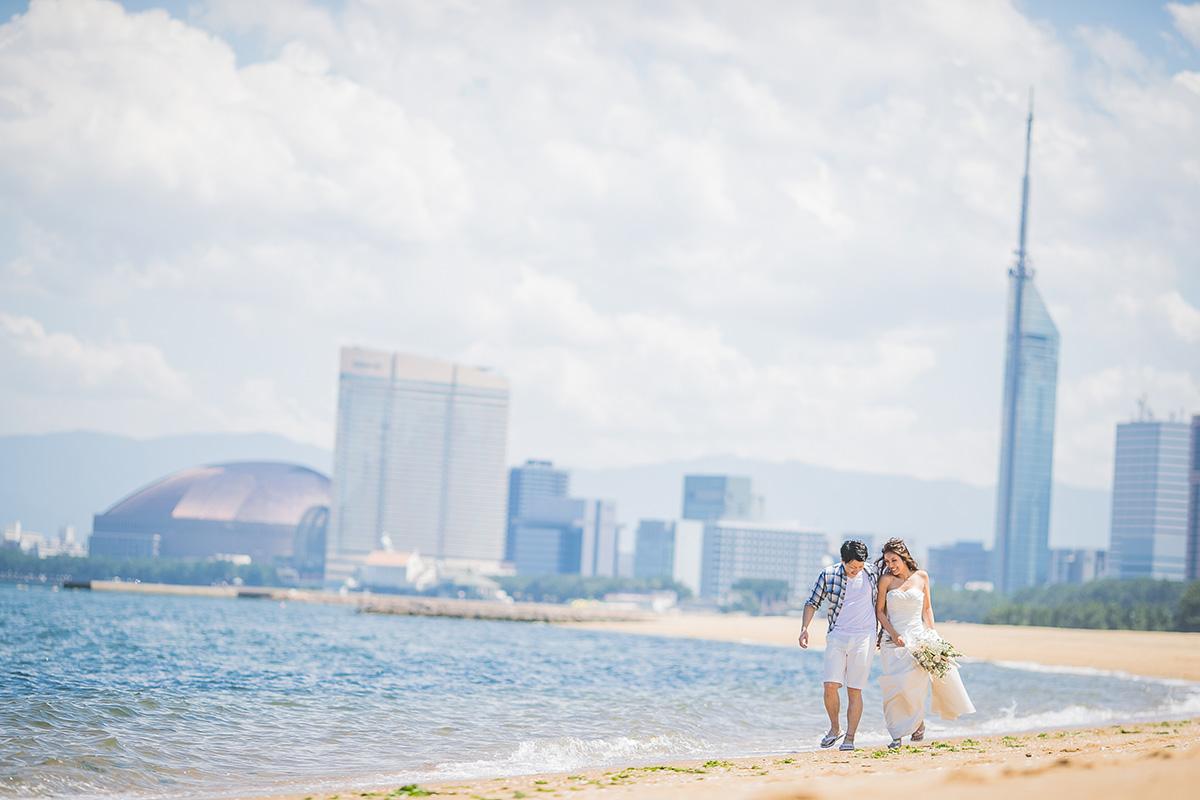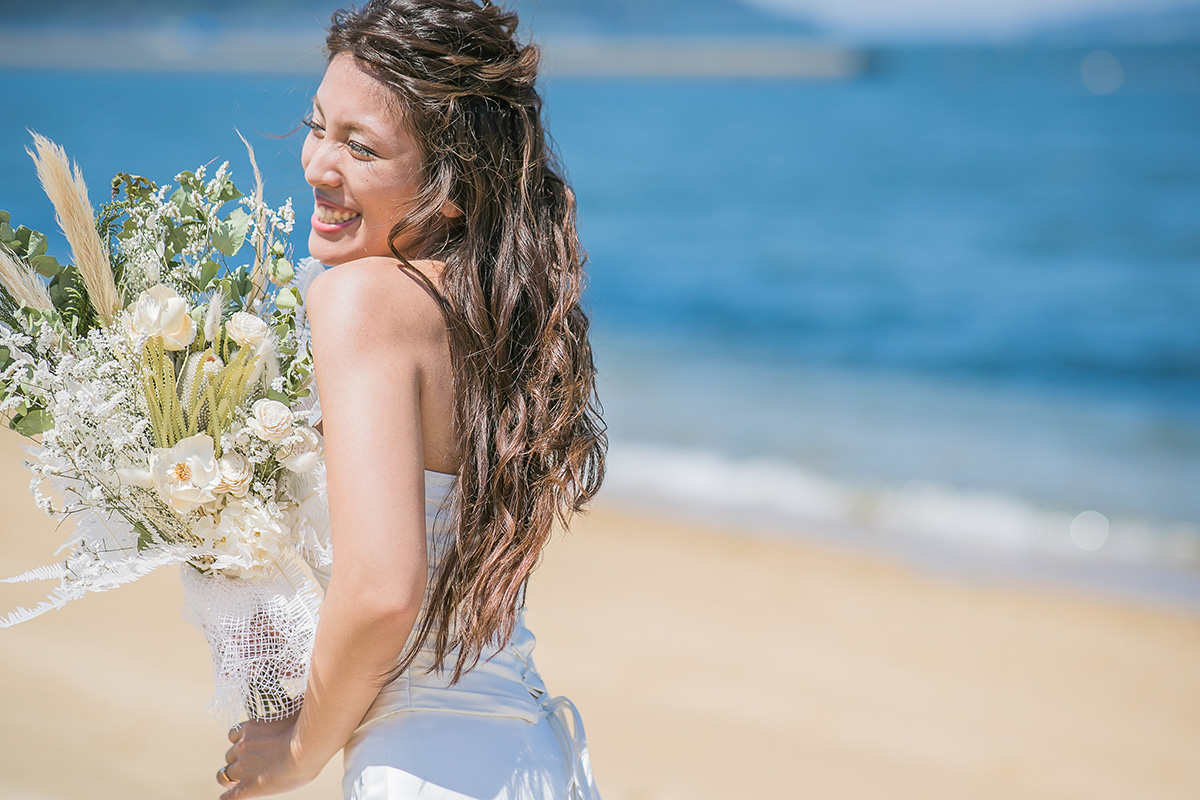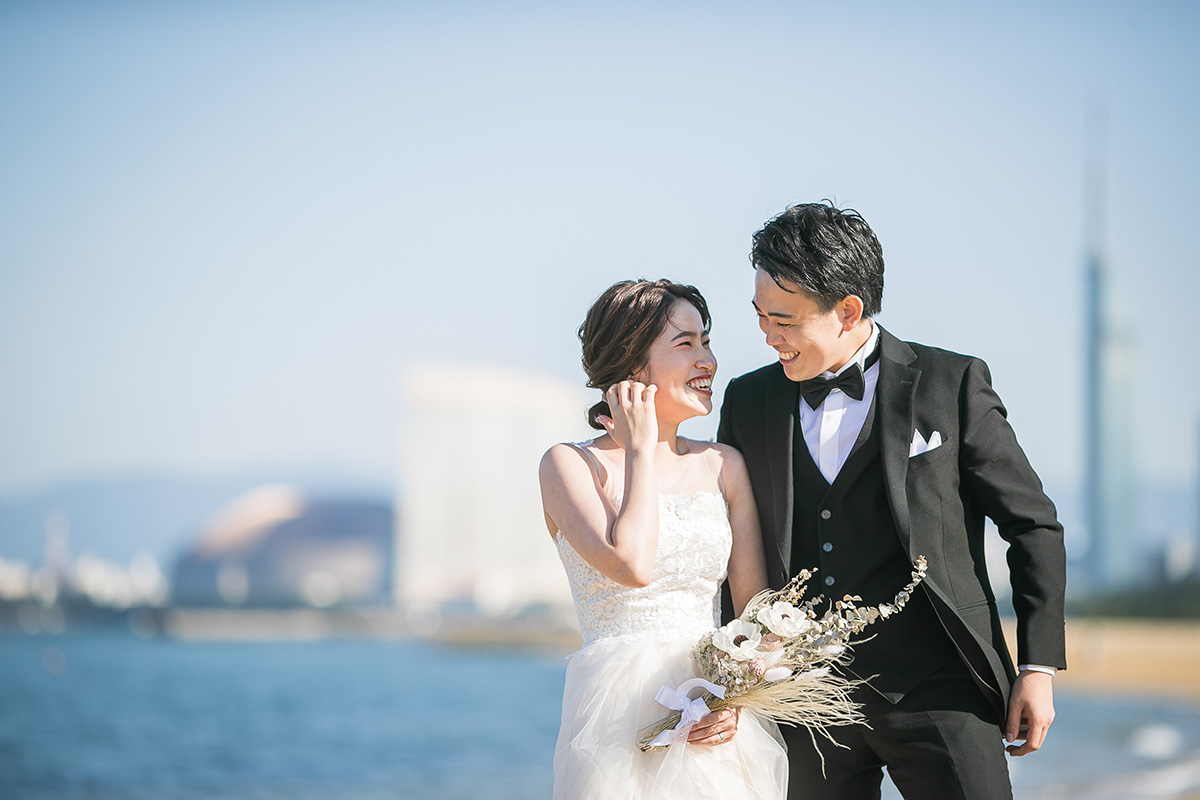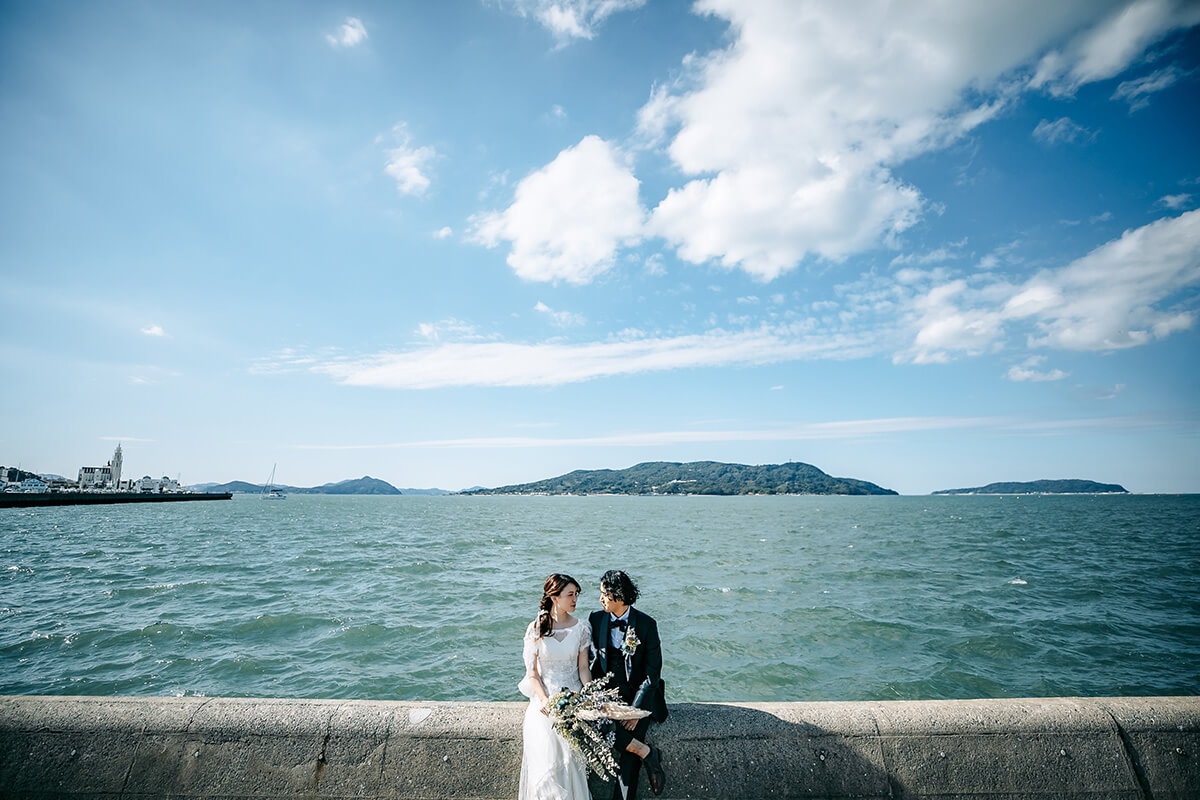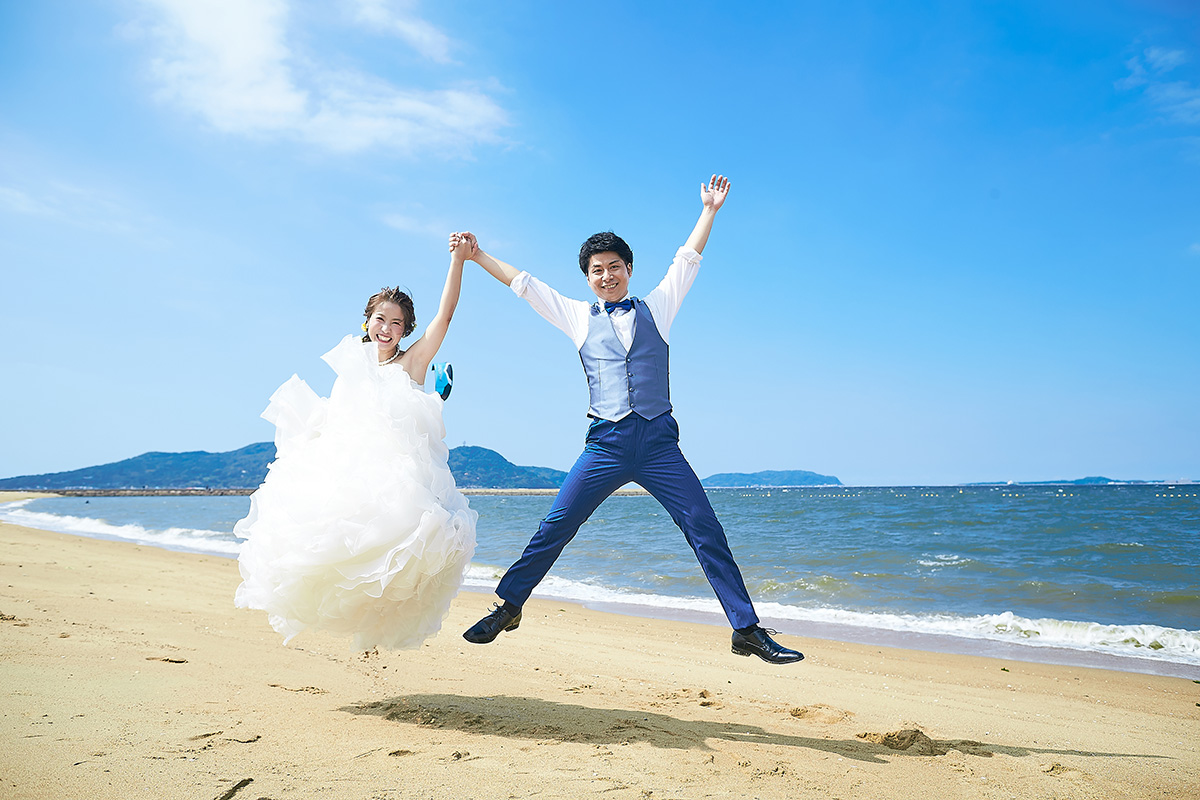 The sound of gentle waves - Coastal serenity
Situated in Fukuoka, the Marinatown beach is adjacent to a residential area. In here, you can admire the gentle waves on the white sandy beach, and it is a great white sandy beach shooting location close to downtown Fukuoka.