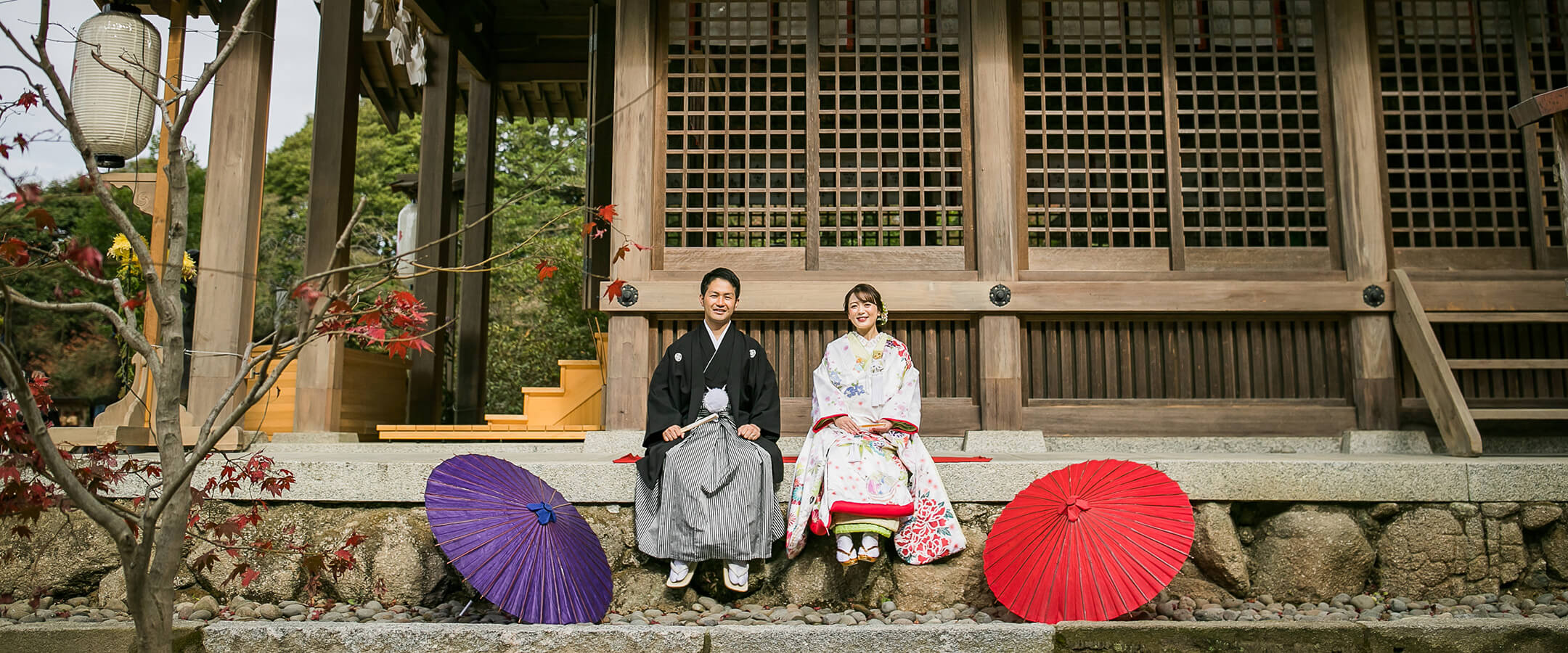 Kamadojinja
[ADD. FEE ¥11,000(including tax)]
Breathtaking natural beauty of a historic Shinto shrine This ancient Shinto shrine has been established for over one thousand years, and has been a prominent place since ancient times to pray for good marriage. The shrine's ancient history lends an air of mystery, and it seems that there is no passage of time here. As a shrine to pray for marriage and love, it is also a popular spot for viewing cherry blossoms in spring and autumn foliage during autumn.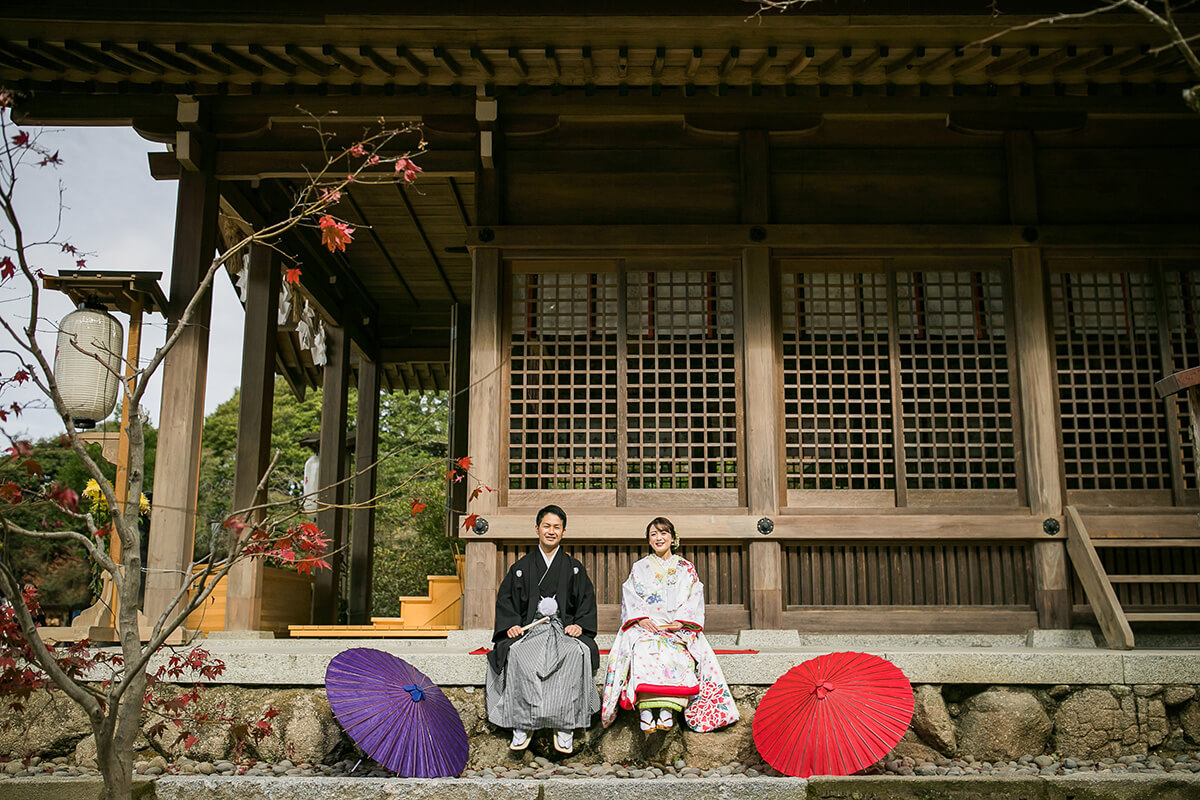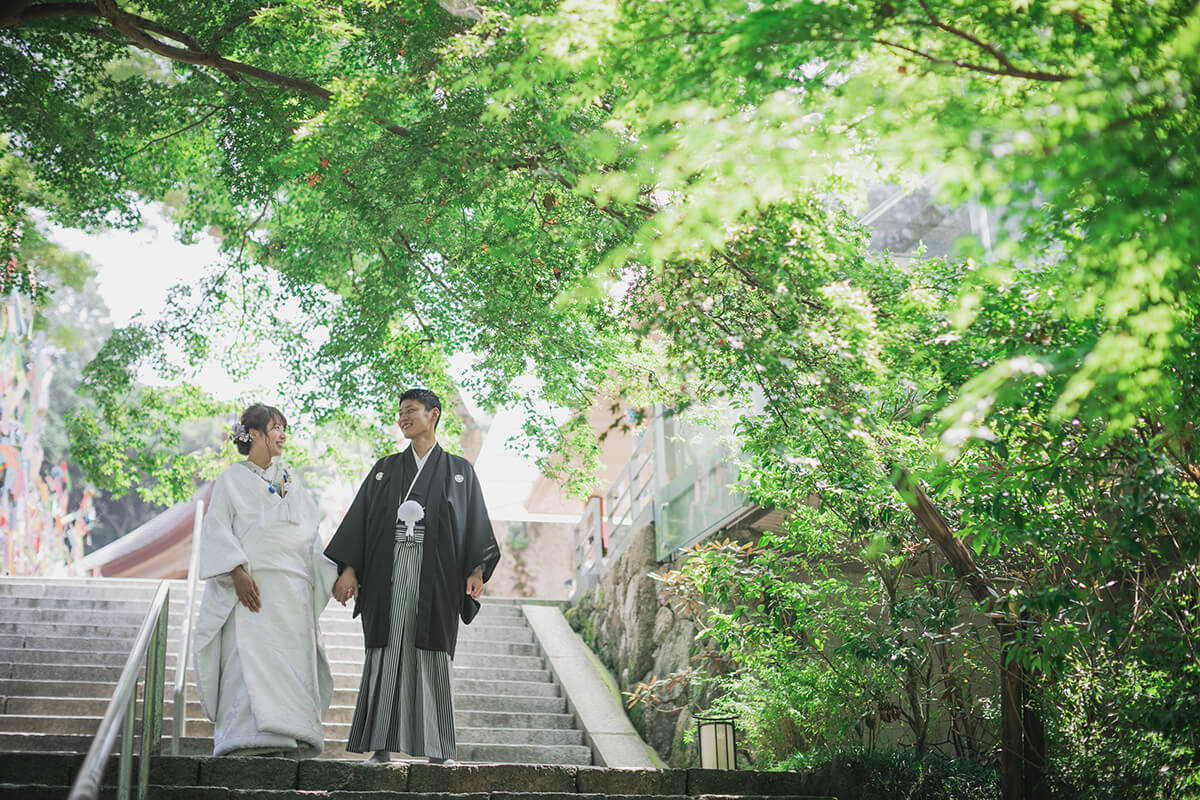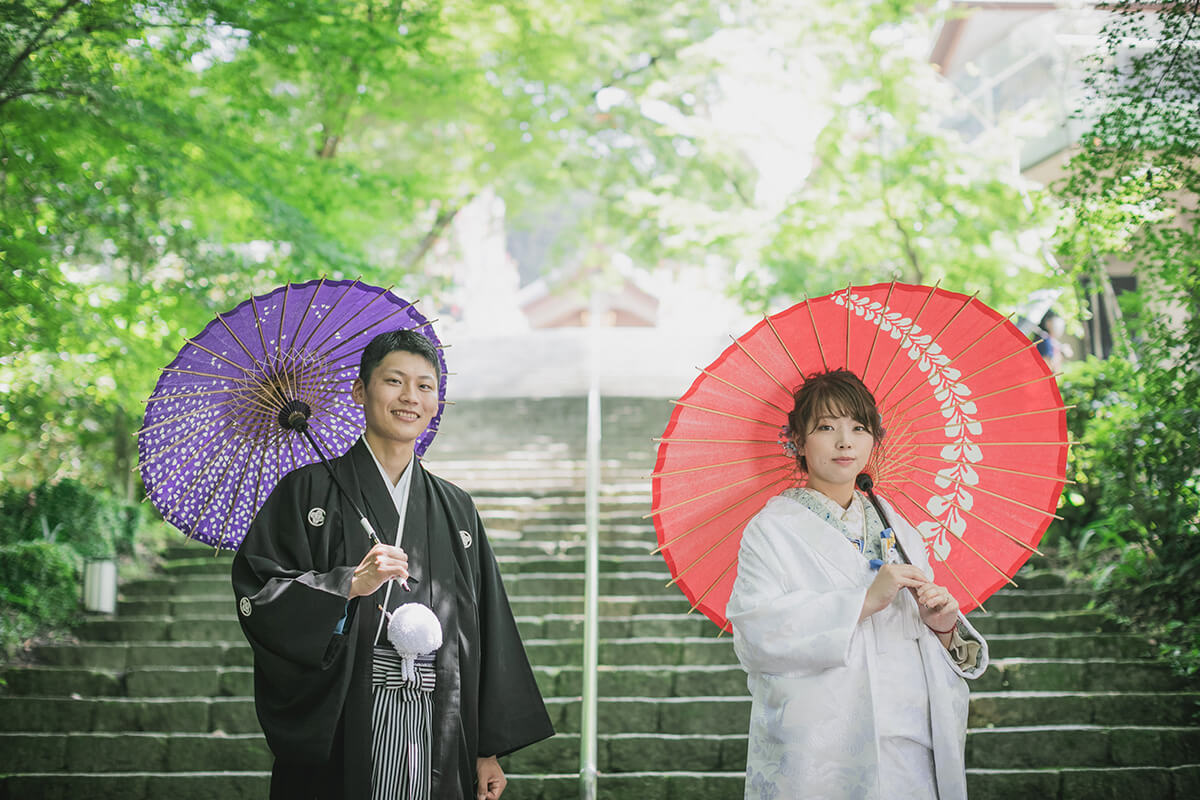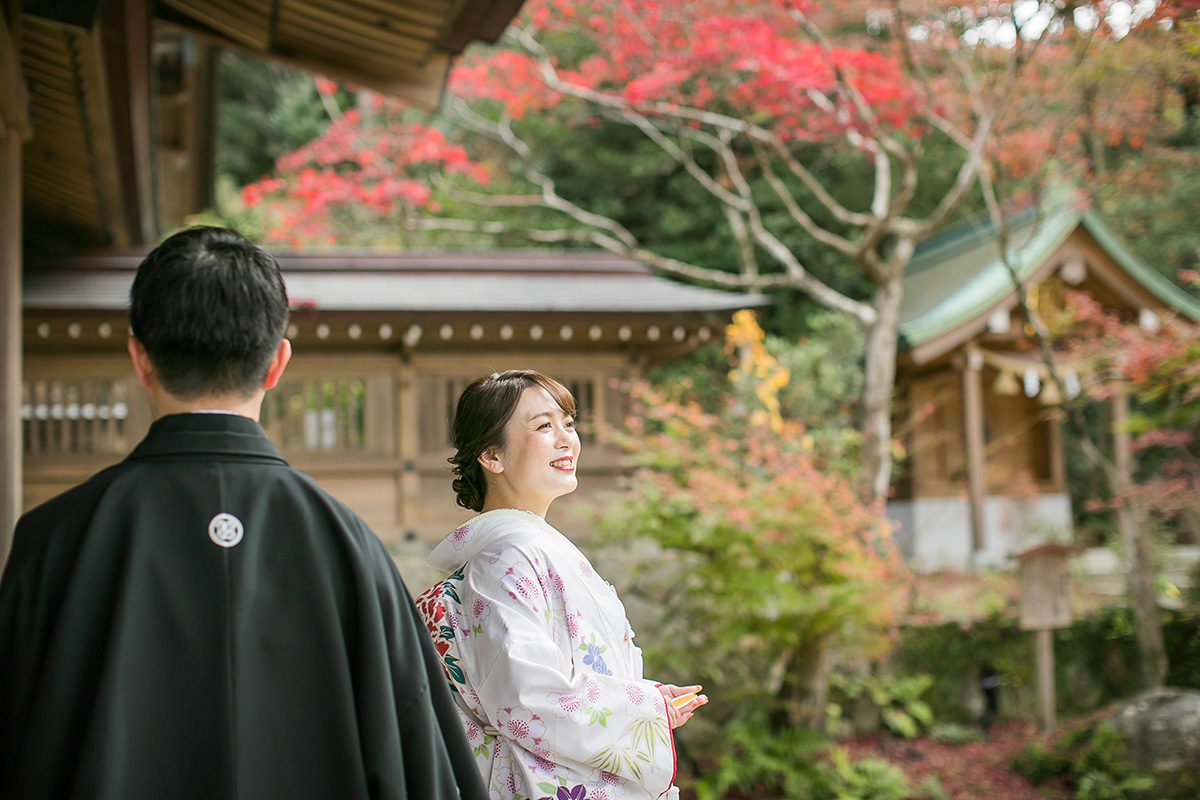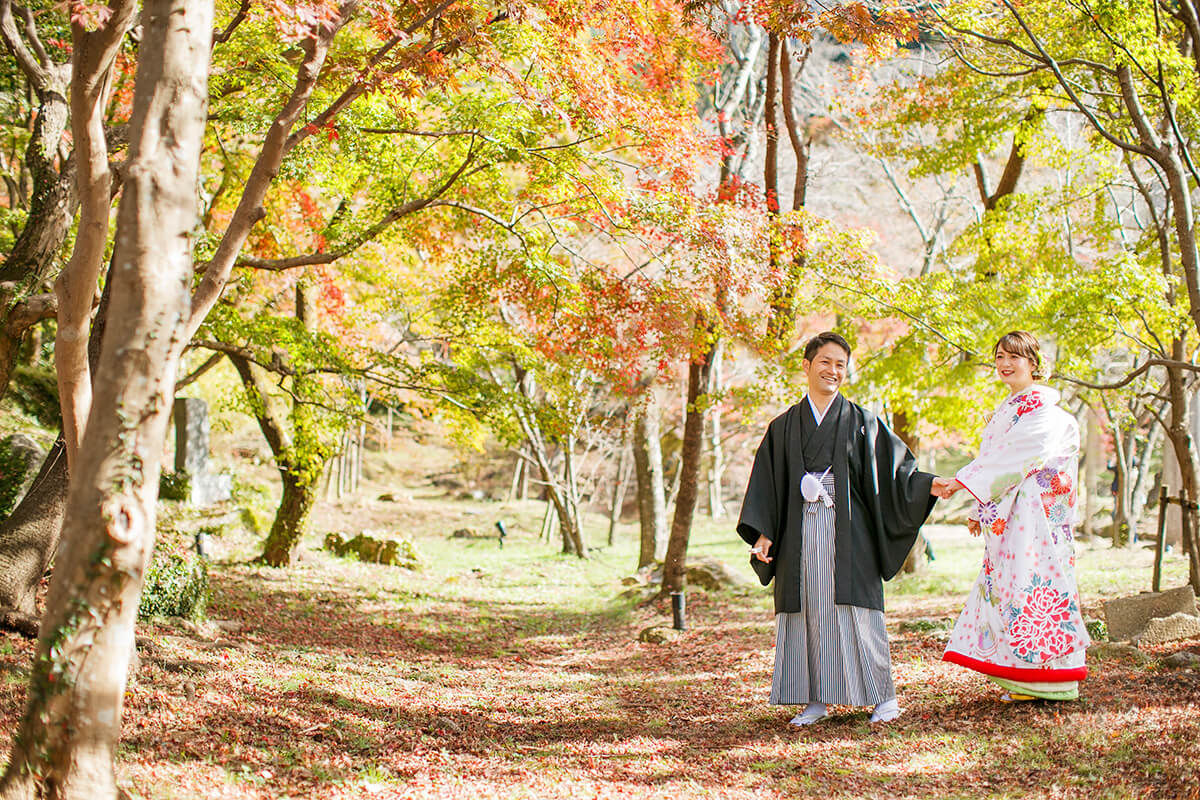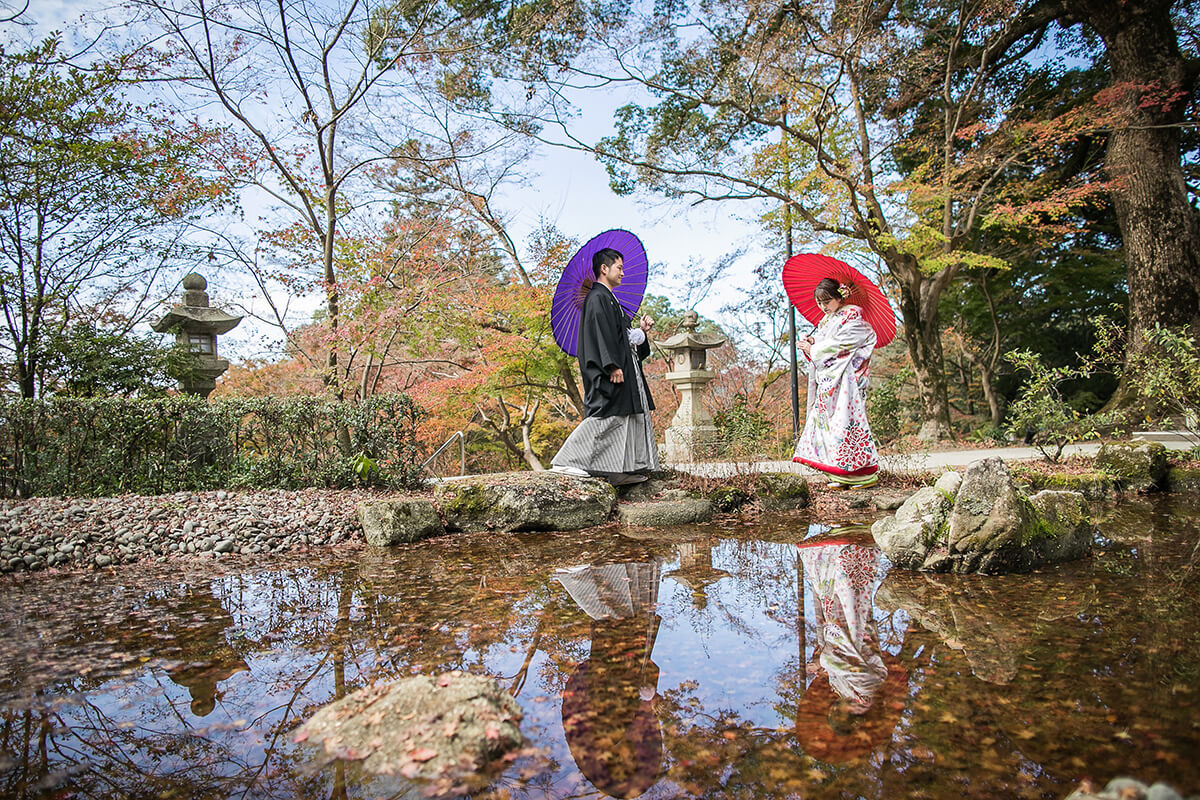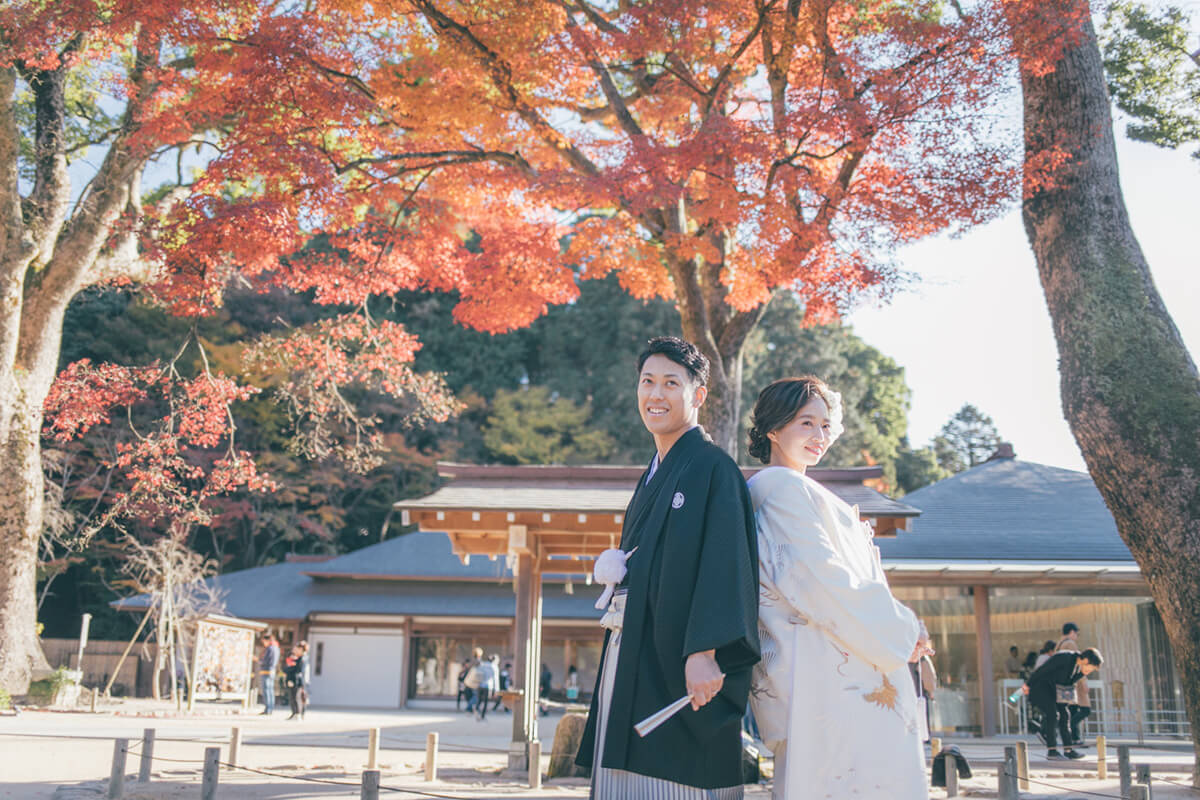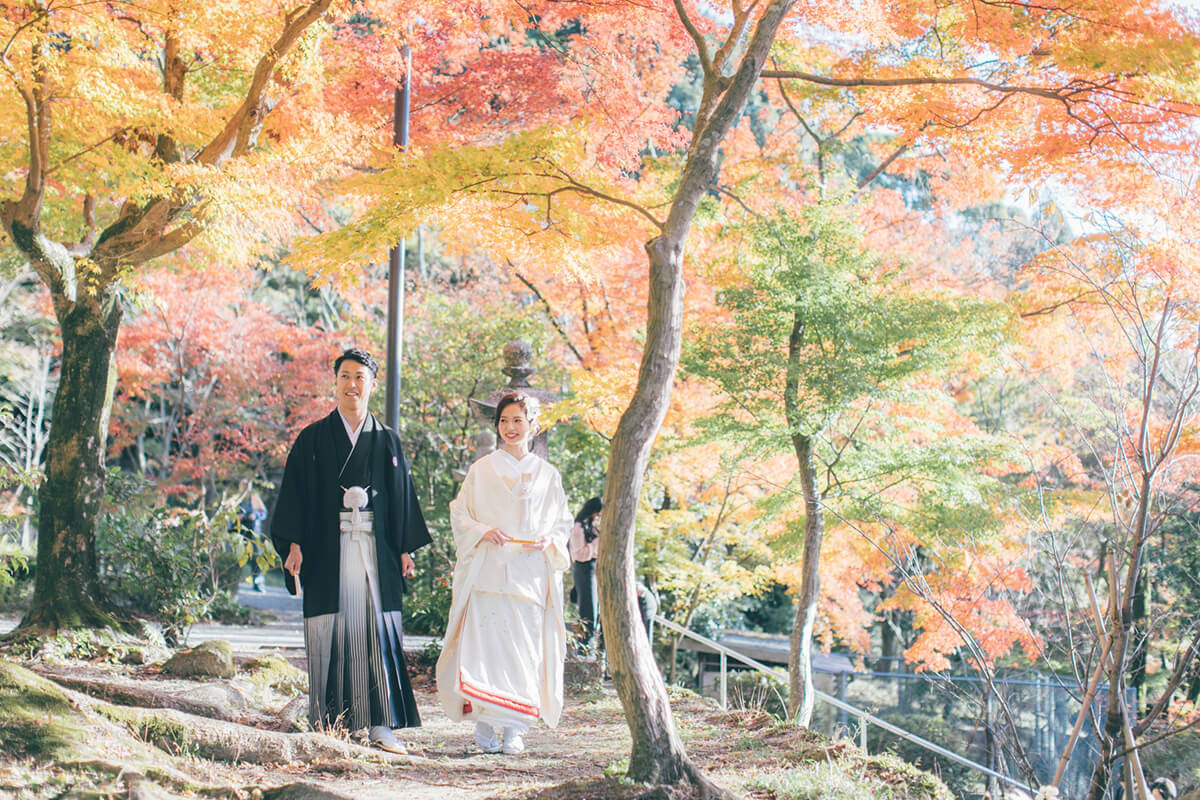 Autumn maple leaves, deep red fairy tale
The beautiful scenery of Kamadojinja varies with the seasons. During autumn you can catch a sight of beautiful ancient temples surrounded by red leaves. Whether you like nature or ancient monuments, paying a visit to this beautiful temple is definitely a worthwhile trip.